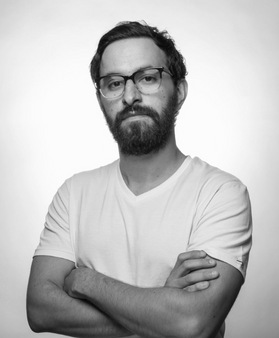 Daniel Abrusci
---
Daniel Abrusci is a multi awarded audio engineer with over 12 years of experience.
He has worked in recognized studios such as Quad Studios (Nashville, USA)
10K Islands (Los Angeles, USA) and Red Squid Studios (Miami, USA).
Daniel started learning pro tools in 2007 right after graduating high school and he was working in audio post production by 2008.
He has a Bachelor's degree in audio engineering and a Master's degree in sound design and mixing for film, TV and Videogames.
He enjoys recording and mixing music, doing sound design and mixing a variety of projects like feature films and documentaries.
Daniel has been teaching sound to film students at the New York Film Academy since 2016.
Some of his credits include:
MUSIC
– Enrique Iglesias ft Wisin, Conrad Sewell, Marta Sanchez, Todd Morse (The Offspring, H2O), Major Lazer.
TV:
BBC, NBC, Cbeebies, Nickelodeon, History channel, Georgia Lottery, Florida lottery, Walgreens, Gatorade, Scout boats, Samsung, Sony, Care Plus, Toy's r us, Waze, Epic in motion, Delta Airlines, Telemundo, among others.
FILM:
– Dawg Fight, 30 for 30 (The U part 2), UMA, Cadena perpetua (Life sentence) short film, Devuélveme la vida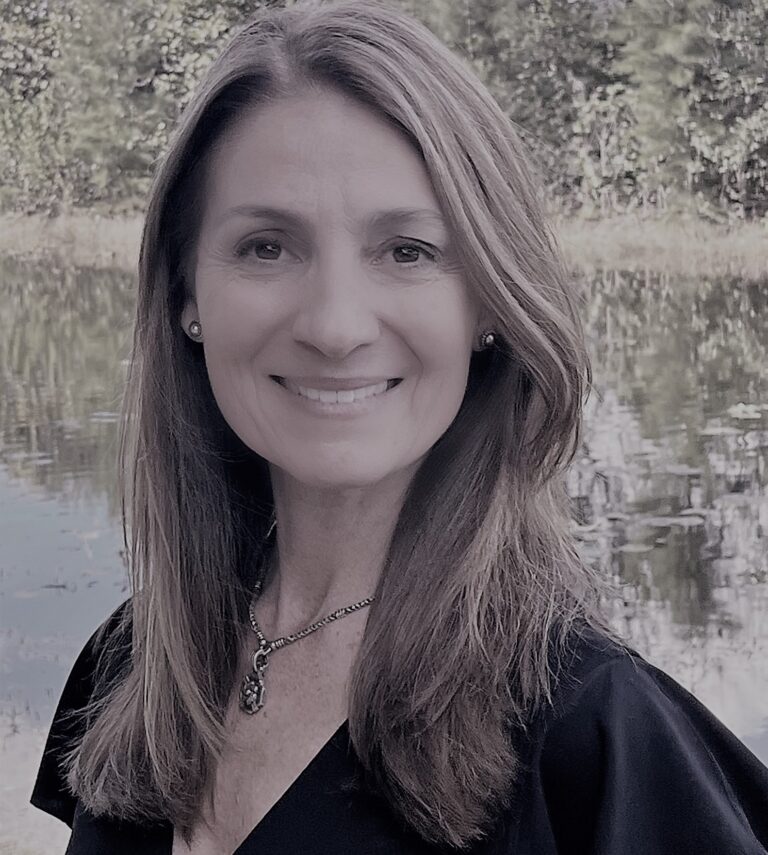 Adriana Elisa Alegre PhD
---
Adriana Alegre is a biologist, originally form Argentina. She hold a doctorate degree in Biological Sciences. She is an energetic communicator, passionate about increasing awareness of environmental issues and sustainable use of natural resources. She have a strong academic background in Biology and a vast experience in Research. Since 2008 she have been teaching at several institutions in Florida, Lecturer associate rank III at NSU, MDC, BC and an academic instructor at New York Film Academy at South Beach branch. Her areas of expertise are Biology, Botany, Entomology, Zoology & Environmental Science. She have a passion for exploration and discovery. She have more than 14 years of teaching experience at a great diversity of college students. She have successfully built biology projects and coordinated scientific research programs in applied entomology. I have also performed scientific and technical research in a laboratory environment.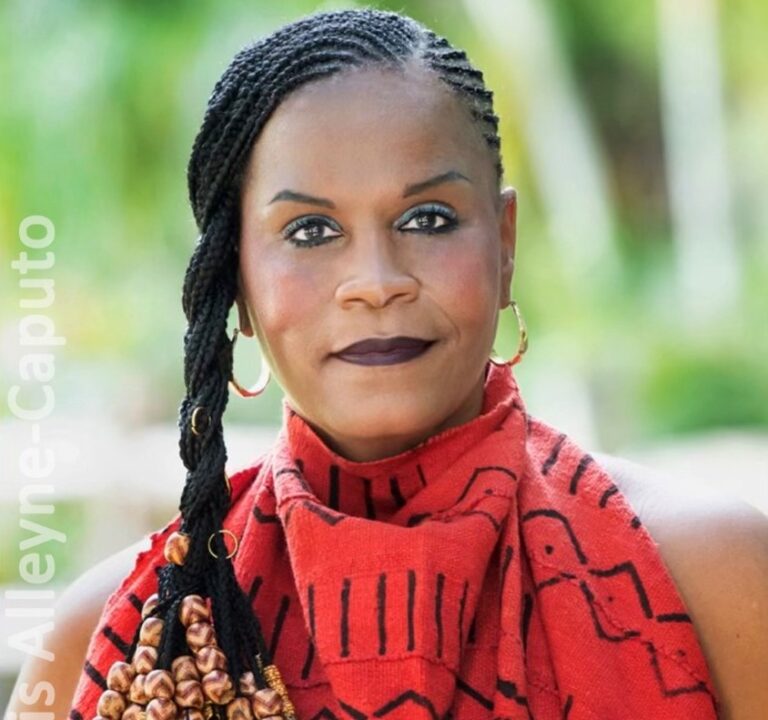 Alexis Alleyne-Caputo
---
Alexis Alleyne-Caputo is an interdisciplinary artist presenting work of her master project Afro Dairies™. Afro Diaries is a collection of work by, for, and about women of color, offering a window into the landscape of miscarriages women endure. The work reflects and refracts the critical issues of identity, cultural differences, and human rights, and draws from myriad issues and concerns that create conflict and inequality in society. She is a graduate of Goddard College (MFA), New York University (MA & BS/MA), and is a certified Arts in Medicine practitioner. A university professor and lecturer, Alleyne-Caputo is faculty at the New York Film Academy, where she teaches movement and has taught at the University of Miami (2014- 2017) New World School of the Arts at Miami-Dade College (2010-2015), as guest artist at Harlem School of the Arts and served as art consultant at Florida Memorial University.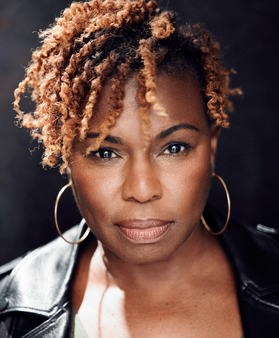 Patrice DeGraff Arenas
---
Patrice DeGraff Arenas hails from Miami, Florida where her love of theater was encouraged by her mom, a former drama teacher and administrator in MDCPS. She received a BFA from Florida State and MFA in Performance from The University of Pittsburgh. She is a proud member of AEA, SAG-AFTRA and UTD. Theater highlights include Skeleton Crew, at Gablestage directed Edson Jean, Gidion's Knot, Tempest and The Rant at New Theater, directed by Ricky J. Martinez, In Darfur at Mosiac, directed by Richard Jay Simon, Working at San Diego Rep, directed by Sam Woodhouse and Hair at the Wadsworth CA, directed by Arthur Seidelman. Film roles include,The Jackson's an American Dream (ABC) and Exit. Directing achievements include I Know What I Am and I'm Not What You Call Me, a staged reading at the Adrienne Arsht Center. When not performing, she can be found teaching Voice and Speech and Advanced Acting Technique at New York Film Academy South Beach as well as the Department Chair, Fine Arts at American High (MDCPS). Performing is a dance that affords many partners, contributing different styles that enhance the choreography of life's joys and sorrows. I am grateful to my loving tribe which includes family, friends, students' former and present.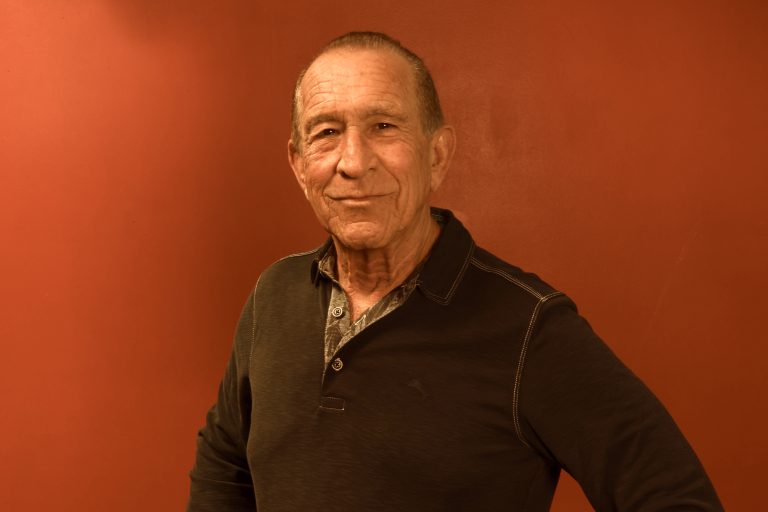 Peter Baloff
---
Peter Baloff has written and produced movies and television shows for most of the major studios and directed hundreds of national commercials.
After winning the Norman Lear Award for Playwriting and the David Library Award for Playwriting, Peter moved to Los Angeles to write for film and TV. Over the past 25 years Peter has sold over a dozen screenplays (6 produced) and worked on numerous network television shows. Peter's screenplay Quicksand; No Escape (Universal) won the Writers Foundation Award for Best Screenplay. His screenplay, The Undertaker was cited by the Writers Guild of America, West as one of the top ten unproduced comedies.
Peter taught Screenwriting for the prestigious U.C.L.A. Writers' Program and currently teaches Screenwriting at New York Film Academy. Over the years he has served as an adjudicator for the Kennedy Center/American College Theatre Festival, which cultivates nurturing mentorships between entertainment professionals and college students. In addition, Peter has served as a guest artist at numerous well-known film festivals across the country.
Peter earned his Master of Fine Arts degree from the University of Florida where he received the Presidential Recognition Award and recently was honored with the Alumni Outstanding Achievement Award.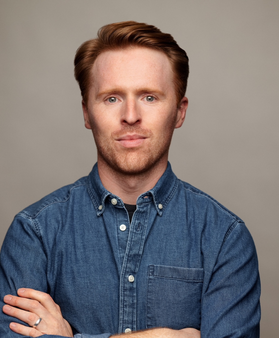 Iain Batchelor
---
Iain is a professional actor with over 12 years of experience across various sectors of the performing arts, both in his native United Kingdom and the United States. A graduate of the world-renowned Royal Academy of Dramatic Art (RADA), his theatre work has seen him appear on world-renowned stages such as the National Theatre and Royal Shakespeare Company and his on-camera work have seen him feature in Oscar and Emmy-nominated TV and Film projects, such as Wolf Hall and Allied.
Iain's coaching work while in the US has seen him help students attain places at esteemed colleges across the country, and he is delighted to now be working with the students at NYFA!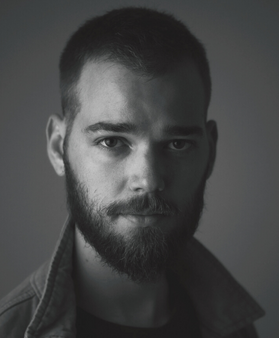 Kevin Berriz
---
Kevin Berriz is a Cuban-American Cinematographer based in South Florida. He holds a Master's Degree in Film from the California Institute of the Arts and has lensed short films, music videos, and feature films which have won awards as well as distribution through HBO and PBS. He is a Scuba-certified Eagle scout whose passion for film- making lies in the intersection of art and science. Those who know him are well aware of his loves, ranging from the signal processing of the digital sensor to the implications of representative experiences.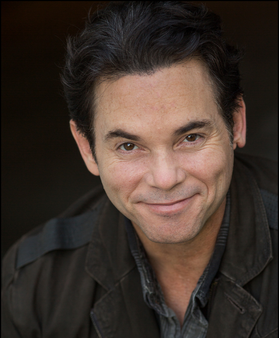 Todd Bruno
---
Todd Bruno is an award-winning actor and producer, and a native of South Florida. He is a graduate of The Neighborhood Playhouse School of the Theater in New York and has a Theater degree from Vanderbilt University. Best known for Stratagem (2017), Palace (2018) and Proximity (2013), he is a veteran of more than 40 film productions and 50+ stage productions. Todd is on faculty at New York Film Academy, and his latest film Corona Camp is set to release this year.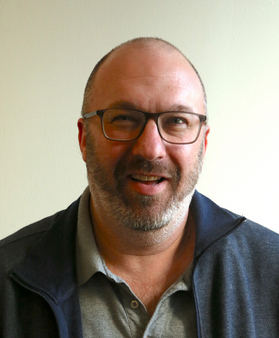 Adam Coplan
---
Adam Coplan's resume boasts senior executive posts with three of the most prolific producers in the industry, Joel Silver, Scott Rudin and John Davis. Beginning as Story Editor at Silver, then running development at Rudin as Vice President before moving on to Davis, Adam worked on scores of critical and commercial hits such as The Matrix, Wonder Boys, The Truman Show, A Simple Plan, In & Out, Sleepy Hollow, I, Robot, Alien vs. Predator and Behind Enemy Lines among many others. Adam left to work as an independent producer, setting up Flash Gordon at Universal where he also produced The Express. Switching to the creative side, Adam wrote and directed the tragic feature film It's Dark Here. Adam's teaching began in UCLA's Extension Program, where he honed his approach of mixing the academics with the practical. His first book, Being Professional, was published in 2016. Final Draft asked him to adapt his Road Map outlining system into a template for their software. After an adjunct position at Chapman and various guest lecturing spots, Adam settled in Miami and joined NYFA. He continues to write and has several projects in various stages of development.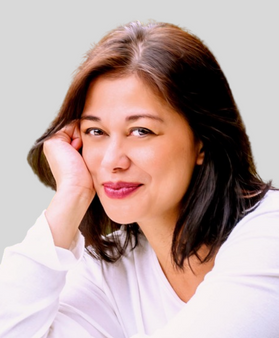 Julie Danao-Salkin
---
As a performer, Julie Danao-Salkin was on Broadway for the original company of Lennon, The Musical as Yoko) Standby/swing for Rent (Broadway Debut) and originated the company of Saturday Night Fever. Julie's National Tours includes Miss Saigon (U.S./Ellen), Rent (Alexi Darling & Mimi Maureen US), and Aida (Amneris Standby).
Her Off-Broadways shows are The Karaoke Show with director Diane Paulus and Anne Nelson's play, Savages (Maridol) with producer/director Thomas Kail (more upon request). She's also performed in Tarbell Productions of Les Miserable (Eponine) and South Pacific (Bloody Mary) with Michael Arden, Brian Stokes Mitchell, and Hugh Panaro.
Films include: 101 ways…, Three Penny America, Clear Blue Tuesday.
Second Generation Productions have nurtured her goal by producing her works: Thank You, Andrew, and Something More, both featuring original songs and written stories performed in the Cutting Room, Joe's Pub, and The Bowery Ballroom.  She was also a featured performer in Second Generation's Concert of Excellence at Lincoln Center 2003 & 2004, performing one of her original songs at Carnegie Hall with Jason Robert Brown musically directing. She was a co-writer/composer/singer/actress for a Movie musical film, "Clear Blue Tuesday." Julie holds a B.A. in Interdisciplinary Studies for Humanities, Arts, and Theatre, and music, a Master of Arts in Fiction and still pursuing her Master of Fine Arts in Creative Writing Wilkes University.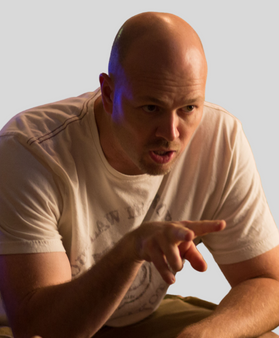 Herschel Faber
---
Herschel Faber has worked extensively in film and entertainment. He had a number of screenplays optioned and made, one being the cult hit Mac and Devin go to High School, (Anchor Bay) which stars Snoop Dogg, Wiz Khalifa, and Mike Epps. Faber wrote, directed, and produced Cavemen, a feature-length romantic comedy starring Skylar Astin (Pitch Perfect), Camilla Belle (10,000 B.C.), Chad Michael Murray (One Tree Hill), and Jason Patric (The Lost Boys). The film was released theatrically by Well Go USA in 2014 and on VOD in partnership with Warner Brothers. Faber relocated to Miami to make Florida-centric films under his Fascination Films production banner.
Faber received his MFA in Film from Columbia University, where he won the "Zaki Gordon Award" for screenwriting and placed at the semi-finalist level in the prestigious Nicholl Fellowship and Austin Film Festival.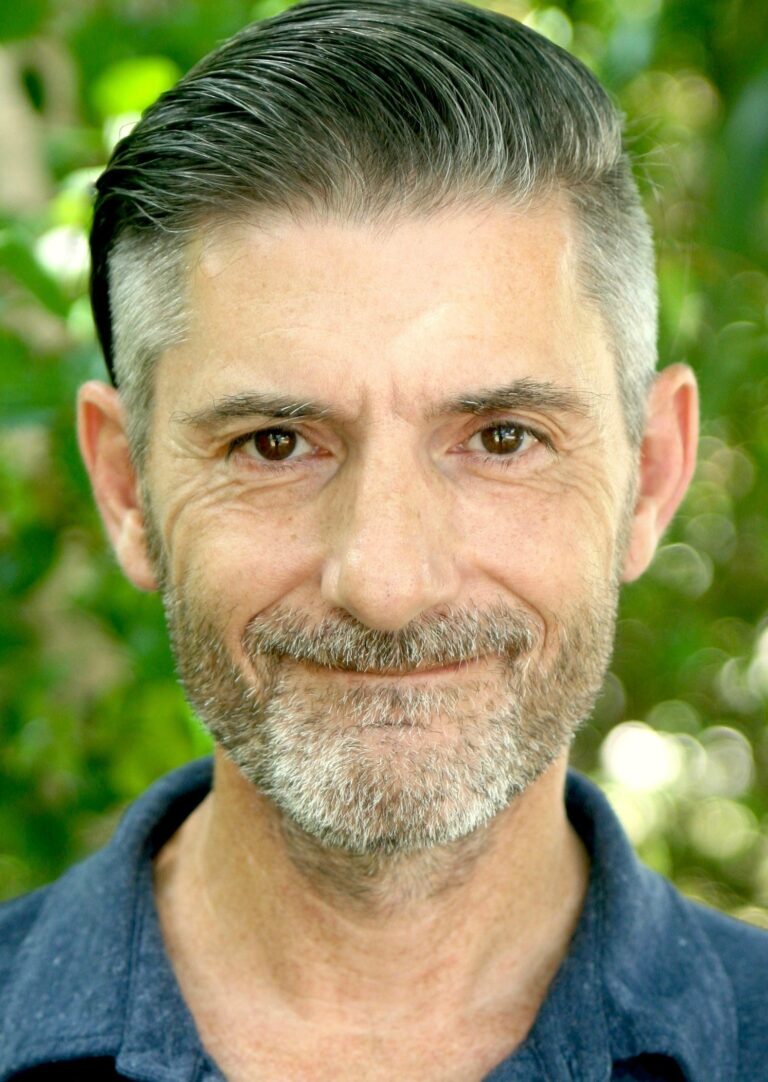 Mark Mocahbee
---
Mark Mocahbee has over 35 years of professional experience as a director, writer, actor, and producer. His extensive work on both sides of the camera includes numerous film and theatre productions with such distinguished artists as Barry Levinson, Dustin Hoffman, Jon Jory, Edward Albee, David Petrarca, and Rebecca Miller. Mocahbee holds his BS and MFA degrees from The University of Miami, and has worked at many of the nation's premier theatre venues, including the Cincinnati Playhouse in the Park, Shakespeare & Company, and Actor's Theatre of Louisville. Mocahbee has served on the faculty of the University of Cincinnati College Conservatory of Music, Xavier University, and Miami University at Oxford.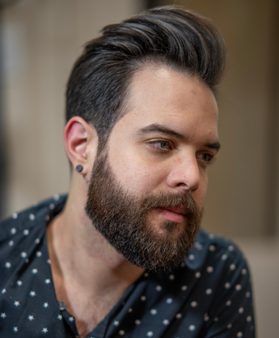 Eddy Moon
---
Eddy Moon is a Latin-American producer, editor, and colorist, with over a decade of experience, based in Miami, Fl. Moon received his Bachelor's in Film Production at the Art Institute and then pursued his Masters in Global Strategic Communications at Florida International University. Moon's work concentrates on storytelling at an international level, by molding a story out of the most human language, visuals, and color. He worked in the editorial department of MTV and Nickelodeon, before deciding to start a production company with some of his closest collaborators, the White Elephant Group Films.
Working with his film collective, he has not only edited and color graded multiple productions but has also produced various short films, commercials, and music videos. His 2018 film, Scenes From Our Young Marriage, premiered at the Borscht and Miami Film Festivals, before being distributed by PBS broadcasting. His 2020 film A Postcard to Nina has screened in festivals and museums across the United States, Canada, and Europe.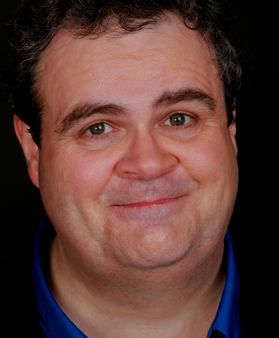 Gerald Owens
---
BA in Speech Communication and Theatre Art, Wake Forest University; MFA in Acting and Directing, Florida Atlantic University. Gerald Owens is an actor, director, voiceover artist, and acting teacher who has been working in the entertainment industry since 1982. His work has included feature films, television series, TV and radio commercials, plays, and improvisational productions.
Professionally, Gerald has appeared on-screen and on-stage with such luminaries as John Travolta, James Gandolfini, Lorraine Bracco, Christopher Walken, Jeffrey Donovan, Alice Ghostley, Robert Hays, Sharon Gless, Tom Sellick, Robert Urich, Dennis Farina, Scott Caan, Michael McShane, Ann Crumb, John Schneider, Don Johnson, Keegan Michael Key, and Philip Michael Thomas, in addition to many other notable actors. He has also worked with such directors as Barry Sonnenfeld, Tim Matheson, Ted Kotcheff, Damian Harris, Allan Arkush, and many others and studied acting with Dom Deluise, Burt Reynolds, and Tony Sheperd, to name a few.
For five years, he was program chairman of Miami's PAAF Actors' Workshop, where he taught scene study, cold reading, monologue, and improvisation classes. He has also taught improvisation at the John Robert Powers School in West Palm Beach and directing for the Palm Beach State College Film Department. Gerald Owens served as the company's producer, staff instructor, business manager, and artistic director of the Laughing Gas Comedy Improv Theatre Company.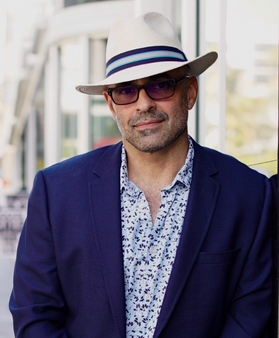 Miguel Parga
---
Miguel started his career while still in college as a teacher's assistant for the NYU Acting Program at Tisch before working the overnight shift for ABC News, building graphics for them at first and moving up the ranks during his eight years at ABC. He covered such dramatic stories as the impeachment of President Clinton, the millennium, the death of Lady Diana, JFK Jr., Kosovo, Afghanistan, Iraq, the 2000 elections, and 9/11. Miguel won an Emmy and a DuPont Award for his work on the millennium Celebration and a Peabody Award for the first 100 hours of 9/11 coverage.
In 2003, Miguel moved to LA where he started translating commercials for NBC and Telmundo, moving up to producing and directing spots for Pepsi, Canon, Hechts, Fisher-Price, Bud Lite, and the People Choice Awards, amongst others. Miguel soon hooked up with Josh Oppenheimer (Sahara and A Sound of Thunder) who gave Miguel his first job as a feature screenwriter in LA, penning a romantic comedy optioned by Julia Pierrepont and Rodney Wilson.
Miguel moved back to New York in 2007 and began teaching acting, directing, writing, and editing at NYFA. He was also the director for the Summer Programs at Harvard University from 2010-2012 and Mumbai, India in 2011. He has directed 21 films, with many having been featured in festivals across the U.S. His first novel, Blood Laws, was published in 2013 by Anaphora Literary Press.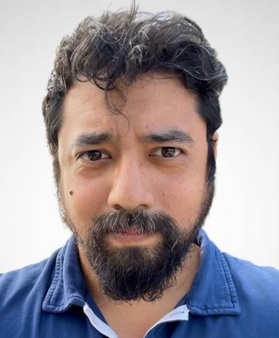 Franco Pejoves
---
Franco Pejoves was born and raised in the San Isidro district of Lima, Peru to a mixed Peruvian-Croatian Family. Following political turmoil, he migrated to the US and settled in Miami, Fl.
For the last 20 years he has moved from being an actor and stage fighter to choreographer in stage, opera, and film. In Miami he has worked in both local film as well as the Florida Grand Opera for the last 15 years. Internationally he has worked both in the UK and South America in choreography as well as documentary projects. His experience in movement stems from his fight experience as a black belt in the Buninkan as well as other martial arts, his 12 years with the SAFD (Society of American Fight Directors), and various artistic groups including Kabuki, Kyogen, and theater styles. Today he teaches movement and psychology as well as balancing workshops and local film projects.