July 27, 2022
Marvel Entertainment has been bringing to life Marvel comics since 1998 and the powerhouse entertainment company is only getting better with time. In 2021, Shang-Chi and the Legend of the Ten Rings grossed over $432 million worldwide, making it the ninth-highest-grossing film of 2021. The film's lead actor and director, Simu Liu and Destin Daniel Cretton, received great acclaim. Thor: Love and Thunder, the third installment in the fan-favorite Thor, had a budget of $250 million and grossed over $662 million worldwide, becoming the sixth-highest-grossing film of 2022. The Marvel Cinematic Universe keeps on getting better and NYFA Australia Filmmaking Alum Manon Lewis is working behind the scenes to make sure films like Shang-Chi and the Legend of the Ten Rings and Thor: Love and Thunder continue to top the charts.
NYFAA alum Manon Lewis spoke with NYFA about the Marvel Cinematic Universe, what it means to be a Third Assistant Director and her advice for incoming students.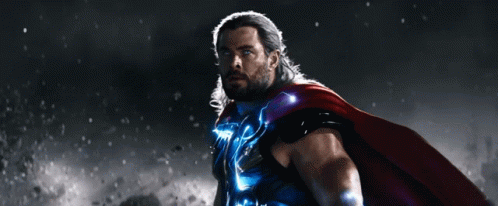 New York Film Academy Australia (NYFAA): What made you decide to study at NYFA Australia?
Manon Lewis (ML): It was the hands-on style of teaching that appealed to me. After school, I had traveled and realized a typical university course just wasn't for me. I was lucky when I went to NYFA, we had incredibly small class sizes which allowed us to develop great relationships with our lecturers. Alister Grierson was our Directing lecturer at the time and after I graduated at NYFA he was directing a TV Movie – Parer's War. I asked if I could shadow him for a week which turned into 8 weeks.
NYFAA: What kind of work do you do as a Third Assistant Director?
ML: I run base camp so I work closely with the cast to manage their day to day, getting them through the work and off to set in the mornings and any rehearsals or stunt training they might have off-set.
NYFAA: Do you have any advice for incoming students?
ML: Say yes to every opportunity inside and outside of NYFA because you never know where it might lead. We had a teaching assistant who was working on a short film outside of NYFA and I volunteered to help while he was still studying at NYFA. We went on to make 8 short films together after I graduated.
NYFAA: Can you tell us more about your role in the film Shang-Chi and the Legend of the Ten Rings? What sequences are you most excited for fans to see?
ML: The bus sequence! I can't say much but shooting this was like a whole film in itself – the scope of this sequence is like nothing I'd seen before.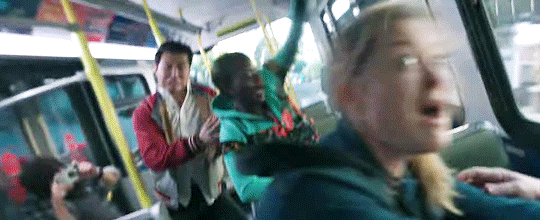 NYFAA: What has it been like to work on some incredible blockbuster titles?
ML: I feel so fortunate to have worked on these big shows. Every day is so different and seeing how all the departments work together to create these epic scenes is always amazing. How does the work sometimes compare or differ when working on films with a smaller budget? Smaller budget often means you wear many hats so while I might not have the big name cast to deal with I will probably have to juggle the tasks of what would be multiple ADs on a big show.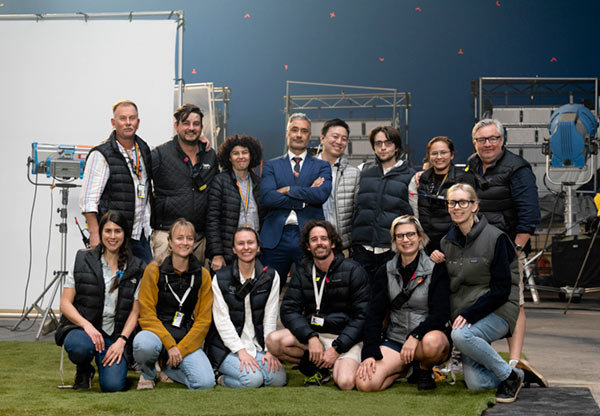 Crew with Director Taika Waikiki in the middle.
NYFAA: Do you have any upcoming projects you'd like to share?
ML: Our team was lucky enough to jump from Shang-Chi and the Legend of the Ten Rings onto Thor: Love & Thunder. I am not allowed to say anything other than Marvel films are always incredible to work on because they're massive in scope so it's always interesting! Also KATE recently came out on Netflix, starring Mary Elizabeth Winstead & Woody Harrelson we shot this on location in Thailand and Japan!
Lewis is currently working on Extraction 2 as Second Assistant Director.
New York Film Academy congratulates Manon Lewis on all her accomplishments!
Please note: NYFA does not represent that these are typical or guaranteed career outcomes. The success of our graduates in any chosen professional pathway depends on multiple factors, and the achievements of NYFA alumni are the result of their hard work, perseverance, talent and circumstances.