American Society of Cinematographers Interviews New York Film Academy (NYFA) Cinematography Instructor Suki Medencevic
July 31, 2019 Professional director of photography and New York Film Academy (NYFA) Cinematography instructor Suki Medencevic, ASC, ASBiH, SAS was recently profiled by American Cinematographer Magazine.

In addition to teaching cinematography students at New York Film Academy's Burbank-based campus, Medencevic has worked steadily in the film industry since his first feature film job in 1994, both shooting and working in the camera department for numerous features, television shows, commercials, made-for-TV films, and documentaries.

In 2010, Medencevic joined the American Society of Cinematographers (ASC), the cultural, educational, and professional organization founded in Hollywood in 1919 to bring together professional cinematographers for advancements and advocation of the medium. In 1920 the ASC founded the magazine publication American Cinematographer, which focuses on art and cinematography and in its first 100 years has evolved to cover everything from foreign films to music videos.

In their June 2019 issue, American Cinematographer showcased Medencevic in its Close-Up feature, interviewing him in a comprehensive Q&A format. Medencevic spoke about first studying the art form in Belgrade, Serbia from renowned European cinematographers, before delving into his transition to working professionally in the American film industry.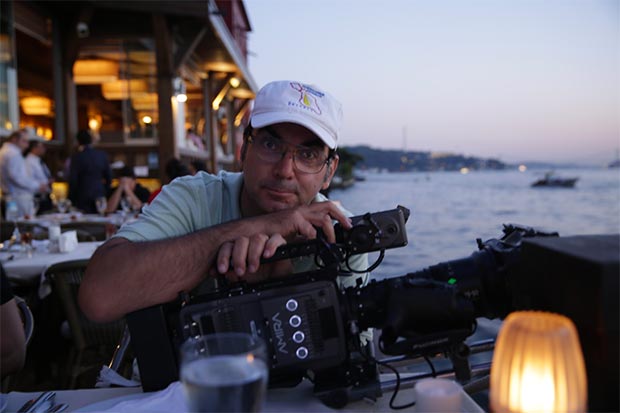 Additionally, Medencevic cites Jaroslav Kučera, Vittorio Storaro, Emmanuel "Chivo" Lubezki, and Roger Deakins as his favorite cinematographers, and the films
Apocalypse Now
and
Enter the Dragon
as two films that made strong impressions on him as a child. He also relayed some advice he once received from another professional cinematographer: "'If you want to be a cinematographer, don't waste your time doing anything else.'"
Medencevic's colleagues in NYFA's cinematography department are thrilled to see ASC profile the talented artist, and weren't at all surprised he was chosen for their Close-Up feature. "Suki is incredibly versatile as an instructor," says Mike Williamson, Associate Chair of Cinematography at NYFA-Los Angeles. "He brings a high level of technical sophistication to the program, no doubt informed by his role as a member of the ASC Technology Committee. Recently he's helped us develop the curriculum and integrate new material into some of our lighting classes."
Williamson adds, "Suki has a strong connection with his students, and we're pleased to have him as a member of our faculty."
New York Film Academy congratulates Cinematography instructor Suki Medencevic on his recent profile in American Cinematographer Magazine and encourages everyone to read the full interview
here
.