BOLIVIA SELECTION FOR OSCARS INTERNATIONAL FEATURE FILM PRODUCED BY NYFA ALUM RODRIGO A. OROZCO
September 12, 2019 New York Film Academy (NYFA) is excited to share that NYFA Filmmaking alum Rodrigo A. Orozco's film Tu Me Manques was submitted to the Academy of Motion Arts and Sciences (AMPAS) as Bolivia's official selection to compete in the 92nd annual Oscars competition for outstanding achievement in film.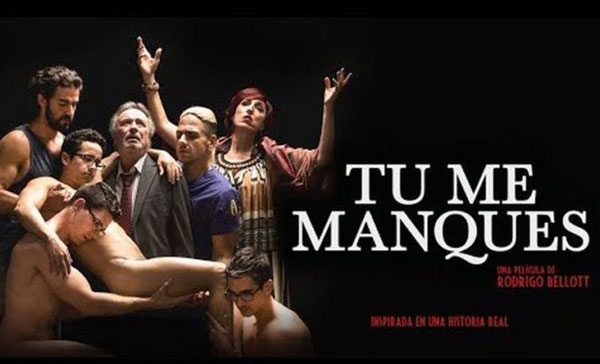 Still from 'Tu Me Manques' (Courtesy of Outfest Los Angeles)
Tu Me Manques
(Translated as "I miss you") originally premiered in L.A.'s Outfest in 2018, where it won the Grand Jury Prize for 'Best Screenplay. The film marks Bolivia's 11th Oscar submission since its first bid in 1995, though the country has still not received a nomination.
Tu Me Manques
follows a man grappling with the suicide of his son, who travels from Bolivia to New York City to meet and confront his son's boyfriend. Bolivian director Rodrigo Bellott adapted the film from his transformative stage play, based on his personal story about his boyfriend's struggle with coming out and his family's homophobia. The play had such an historic impact on Bolivian society that it led to the inclusion of the LGBTQ community in Bolivia's anti-discrimination law with its Supreme Court declaring May 17 as National Day Against Homophobia.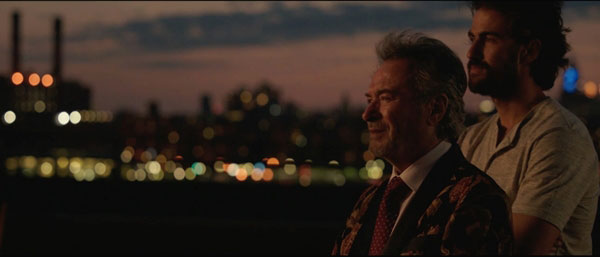 Caption: Still from 'Tu Me Manques' (Photo courtesy of NewFest 2019)
NYFA Alum Rodrigo A. Orozco, who
produced
Tu Me Manques
, has previously worked on thriller
Magic Magic
starring Michael Cera and Juno Temple, and previously produced short film
Little Girl Blue
. Orozco is currently in production on an upcoming horror film called
Blood-Red Ox
, also directed by Rodrigo Bellot.
New York Film Academy would like to congratulate Rodrigo A. Orozco on such an outstanding achievement and looks forward to seeing the final Oscar selections for the International Feature Film category. The upcoming 92nd Academy Awards will be held on February 9, 2020 with the Oscars category shortlist to be announced on January 13, 2020.
Please note: NYFA does not represent that these are typical or guaranteed career outcomes. The success of our graduates in any chosen professional pathway depends on multiple factors, and the achievements of NYFA alumni are the result of their hard work, perseverance, talent and circumstances.