ACTRESS ALAINA HUFFMAN STUDIES FILMMAKING AT NEW YORK FILM ACADEMY
March 1, 2021
Veteran actress and producer Alaina Huffman is no stranger to the film business and has appeared on some of your favorite shows and films over the past couple of decades. From
Smallville
and
Painkiller Jane
to
Amber Alert
and Netflix's
The Perfection
, Huffman has a long list of film and TV credits that have allowed her to see the filmmaking process from both in front of and behind the camera.
Huffman recently decided to take the time to expand her technical skills by taking one of NYFA's
Online Filmmaking Workshops
, allowing her to take classes to study the filmmaking craft more in-depth.
"I've had the desire to direct for some time," Huffman shared. "I had a short I was set to direct last April but I had to postpone due to COVID. Between working and being a single mom of four, I never really felt I could fit school into my life. With all this downtime and watching my kids do homeschool, I felt it was the perfect opportunity to take classes. "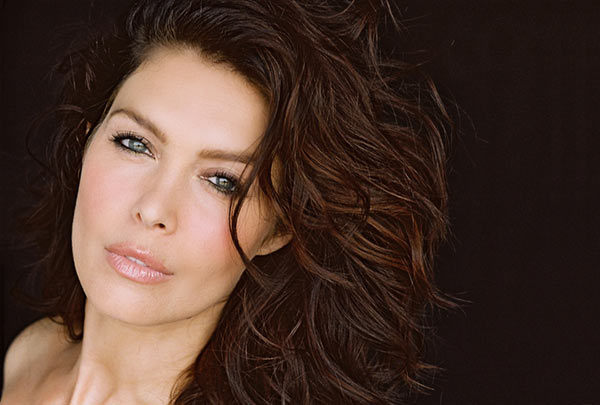 Photo courtesy of Alaina Huffman
With a career spanning television fan-favorite titles to her indie film background, Huffman learned a lot during that time beyond being an actor, including what it takes to produce, direct, and work alongside the crew. "Once my career started to move into television, I was working with more established crews and actors. Every day on set is an education if you pay attention. You not only learn what to do, a lot of times you learn what not to do. Now 25 years into my career, I'm still learning along the way."
In addition to the teachable moments presented to Huffman on set, being in front of the camera over the years has brought her so much joy in collaboration. "I have a fondness for all the characters I've played, they are so special to me," she revealed. "Being a part of a series is like being part of a family. There's a closeness and special bonds that form. I have lifelong friends from my time on
Stargate Universe, Smallville, Supernatural,
and
The 100
. For me, I like when a character creates themselves. It's almost effortless, they just come to me like it's meant to be."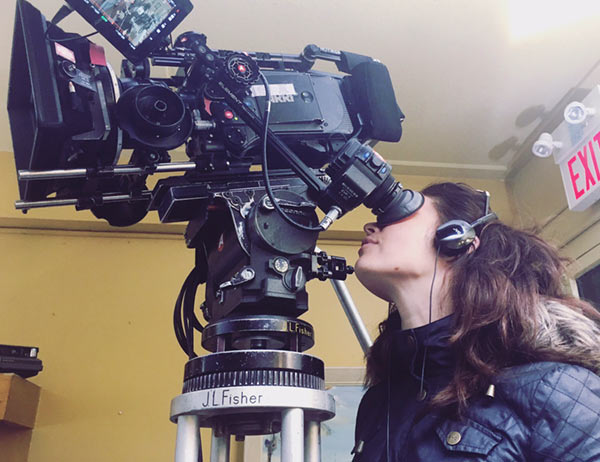 Photo courtesy of Alaina Huffman
Like Huffman shared, even industry professionals who have been in the industry for years are constantly absorbing information and learning along the way, which is why coming to NYFA was another resource for Huffman to explore all the aspects of the filmmaking craft.
"My advice to incoming students [at NYFA] would be to have fun! Ultimately filmmaking is a joy. Remember why you love movies and television and enjoy learning the tools to aid your creative process. It always amazes me that we all have access to the same equipment, the same information and yet we all come up with such diverse ideas. Enjoy learning from each other as much as the professors."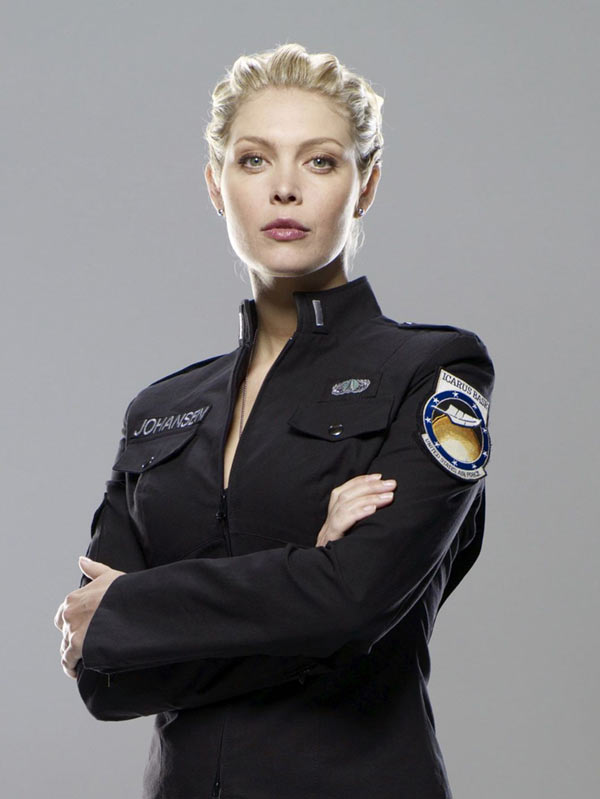 Alaina Huffman in "Stargate Universe" (Syfy)
What's next for Alaina Huffman? While we wait for her upcoming horror film
Deep Focus
, Huffman is slated to direct. "I'm shooting [a movie] next month called
The Missing Twin
and I'm super lucky in that in addition to playing the lead character, they've offered me the opportunity to direct the second unit. Once I finish that I'll go on to direct my short film that got delayed."
New York Film Academy thanks Alaina Huffman for taking the time to share more about her thoughts on continuing her education at NYFA and looks forward to sharing more about her upcoming projects in the future.