Married Filmmakers & New York Film Academy (NYFA) MFA Alumni Selected for Berlin International Film Festival
January 25, 2019 Zi Xiang and José Val Bal, two MFA Filmmaking alumni who met at New York Film Academy (NYFA) and married, are heading to the Berlin International Film Festival with their feature film, A Dog Barking At the Moon. Xiang directed the film, while Val Bal shot and produced it.

The wife and husband team met while attending NYFA at its New York city campus; eventually, both had moved to Los Angeles to complete their MFA Filmmaking studies, and graduated only months apart. The couple moved to Spain and have worked together on documentaries, webseries, and films ever since.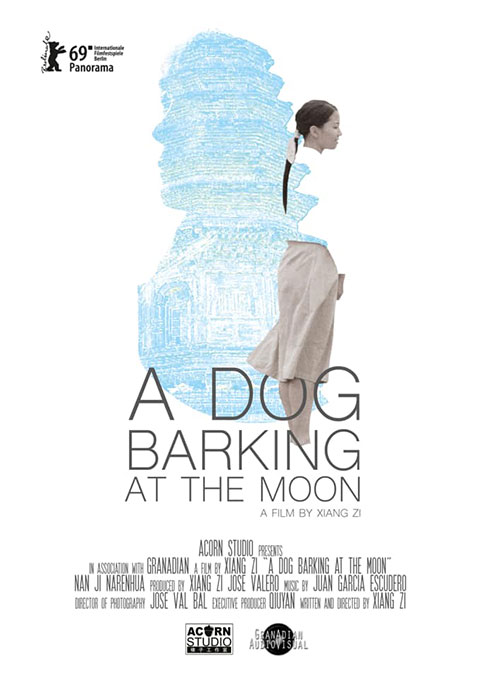 Xiang originally hails from Beijing, China, and is primarily a screenwriter and director after having worked as a camera assistant, DIT, and teaching assistant. She has also published a collection of poems,
The Dogteeth of Postmodernism.
According to NYFA Dean of Academic Advising, Mike Civille, PhD, "Xiang had a very strong vision for her work in the MFA Filmmaking program. She made a surreal film about performance, filmmaking, and art … She was determined through the development, production, and Post process, and never wavered in her focus on what she wanted."
Val Bal, born José Valero Ballesteros, in Spain, began his career as an independent photographer. His work has been published in
Glamour
and
Lonely Planet
. "I was always impressed by his work," says Nick Sivakumaran, Val Bal's senior directing instructor at NYFA. "He studied directing, but it was very evident that he was a talented cinematographer. José is a born visual storyteller, and I can't wait to hear more of their success."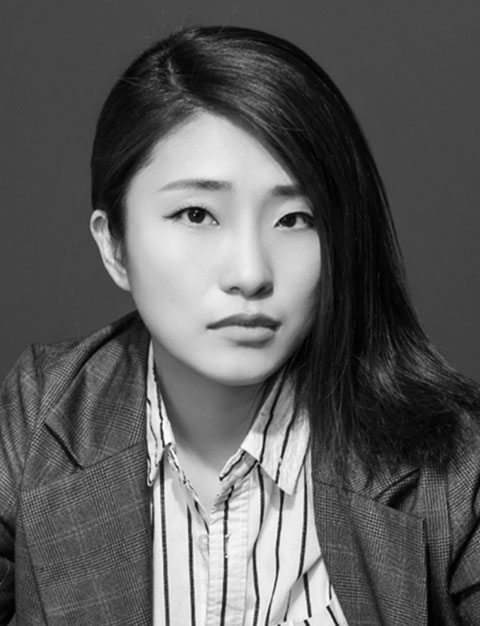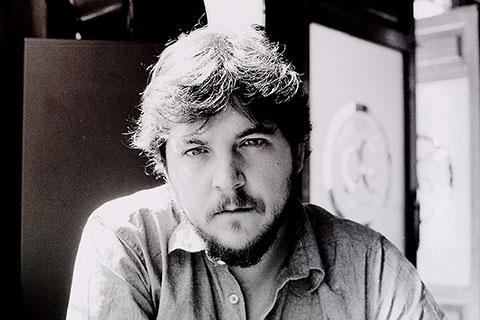 Their film,
A Dog Barking At the Moon,
is a rare co-production between China and Spain. It tells the story of pregnant writer Huang Xiaoyu, who finds herself trapped between her homosexual father and her mother, brainwashed by a cult. Xiang directed the film in June of last year while four months pregnant with her second daughter.
In addition to being produced by Xiang and Val Bal, the film's executive producer is Qiu Yan and line producer is Guo Yifei. The score was composed by Juan Escudero and the cast includes Naren Hua, Nan Ji, Wu Renyuan, Zhang Yinyue, Jiang Bing, Ming Xing, Thomas Fiquet, Li Fuzhu, Wang Xilu, and Chen Zhenyuan.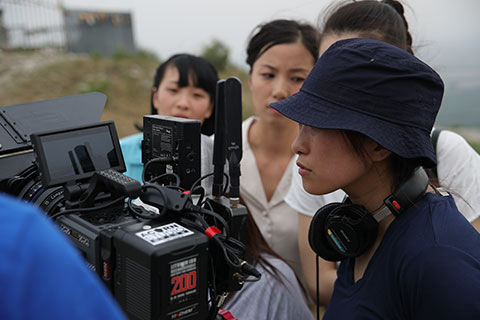 Zi Xiang, directing A Dog Barking At the Moon
The Berlin International Film Festival, or
Berlinale
, was founded in 1951 and is one of the "Big Three" cinema festivals, along with the Venice Film Festival and Cannes Film Festival. "The
Berlinale
is one of the most prestigious film festivals in the world," says Crickett Rumley, NYFA Festivals Advisor and Liaison, "so premiering a feature there is a filmmaker's dream come true! I'm delighted to see that José and Zi have parlayed their development at the New York Film Academy into this stunning achievement."
A Dog Barking At the Moon
is an Official Selection of Panorama, one of Berlinale's seven categories. The subset of films showcased in Panorama are new and noteworthy independent and arthouse films that deal with "controversial subjects or unconventional aesthetic styles" that are intended to provoke discussion, and have historically involved themes such as LGBTQIA+ issues.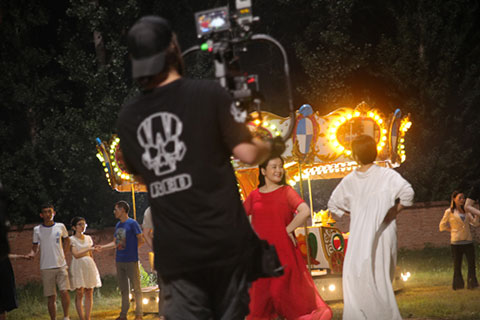 José Val Bal, shooting A Dog Barking At the Moon
All films selected to be part of Panorama are eligible for both the Panorama Audience Award, which has the largest voting jury of the festival, and the Teddy Award, which has grown into becoming one of the most important LGBTQIA+ film awards in cinema.
The New York Film Academy congratulates MFA Filmmaking alumni Zi Xiang and José Val Bal on their tremendous achievement and wishes them the best of luck at Berlin and beyond!
UPDATE (1/29/19):
Berlinale is underway and NYFA alumni Zi Xiang and José Val Bal already have good news to share: they've been nominated for the festival's
GWFF Best First Feature Award
, a high honor indeed! Congratulations!
Please note: NYFA does not represent that these are typical or guaranteed career outcomes. The success of our graduates in any chosen professional pathway depends on multiple factors, and the achievements of NYFA alumni are the result of their hard work, perseverance, talent and circumstances.