NEW YORK FILM ACADEMY (NYFA) ACTING FOR FILM ALUM STARS IN FOX'S '9-1-1: LONE STAR'
June 1, 2020 New York Film Academy (NYFA) Acting for Film alum Ronen Rubinstein stars in Fox's procedural drama 9-1-1: Lone Star. The series was created by American Horror Story creators Ryan Murphy and Brad Falchuk and is a spin-off of Fox drama 9-1-1.

Rubinstein, who graduated from NYFA in 2013 from a 1-Year Conservatory program for Acting for Film, has since starred in Eliza Hittman's It Felt Like Love, horror film Some Kind of Hate, and Dude starring opposite Awkwafina and Lucy Hale. Rubinstein also landed a guest star role on an episode of season three for Netflix's Orange is the New Black.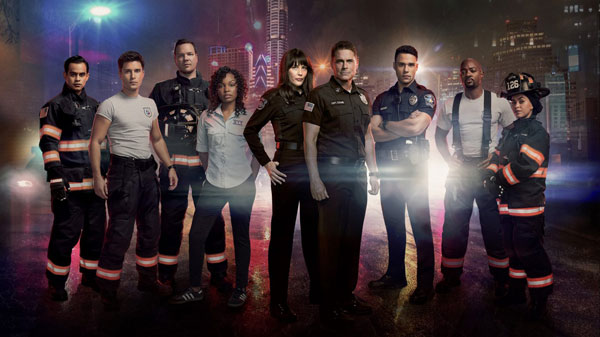 Rubinstein along with the cast of '9-1-1: Lone Star'
9-1-1: Lone Star
premiered on January 19, 2020 and was recently renewed for a second season after being declared a hit on the network and receiving a positive response from viewers. In the show, Rubinstein stars opposite Rob Lowe and Liv Tyler, in the role of Tyler Kennedy "TK" Strand, an openly gay firefighter/paramedic and recovering opioid addict.
The show follows Owen, played by Lowe, who is the lone survivor of a Manhattan firehouse following the events of 9/11 and seeks to rebuild his station. After this occurs, he moves to Austin with his troubled firefighter son, played by Rubinstein to help out a new firehouse rebuilding from tragedy. Much like its predecessor
9-1-1
, each episode focuses on a different local tragedy or crises revolving around characters in the community.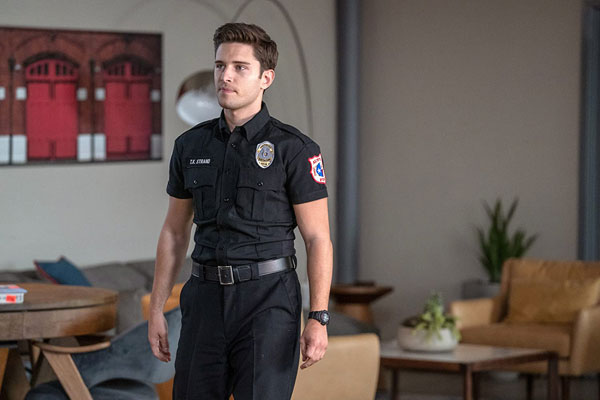 Rubinstein on set of '9-1-1: Lone Star'
When asked about what it has been like working with big names like Rob Lowe and Liv Tyler,
in an
interview, Rubinstein responded, "this whole thing is a dream come true. Getting to work with legends like Rob Lowe and Liv Tyler, every time you show up on set you get to learn from [people] who've been doing this [acting] for years."
New York Film Academy would like to congratulate Ronen Rubinstein on the renewal of his show
9-1-1: Lone Star
and looks forward to seeing what is next from the NYFA alum.
Please note: NYFA does not represent that these are typical or guaranteed career outcomes. The success of our graduates in any chosen professional pathway depends on multiple factors, and the achievements of NYFA alumni are the result of their hard work, perseverance, talent and circumstances.