New York Film Academy (NYFA) Alum Issa Rae Executive Produces HBO's A Black Lady Sketch Show
August 1, 2019 This Friday, HBO will premiere its newest comedy series, A Black Lady Sketch Show, executive produced by New York Film Academy (NYFA) alum Issa Rae and created by Robin Thede. The landmark show will be the first ever sketch series on television starring an all-black women cast, as well as the first with an all-black women writers room.

The first season of A Black Lady Sketch Show, which debuts August 2, 11:00-11:30 p.m. ET/PT, comprises six episodes and around forty sketches. The show is a direct response from veteran comedy writer Robin Thede to the traditional lack of diversity in comedy; in 2015, Thede had become late night's first black woman head writer after joining The Nightly Show.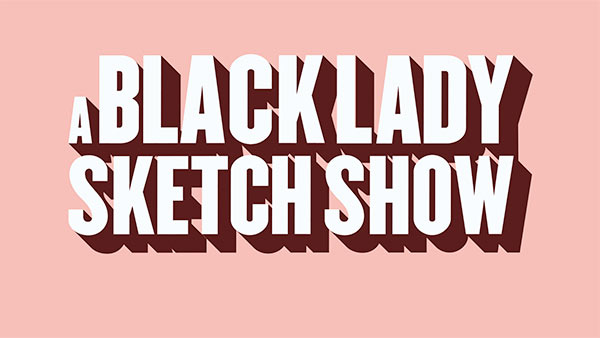 "[
A Black Lady Sketch Show
] was definitely written from a very specific point of view,"
Thede tells Salon
, "but it's from a diverse array of black women. So you're going to get sketches that have aliens or musicals or thrillers or murder. You're going to get sketches with all sorts of different things because of the diversity amongst the black women in our writer's room … For us it's really about showcasing something that is seen as very homogeneous and showing the layers that black women have. And even on this show, in six episodes, we can't, we've barely scratched the surface."
The cast will include Thede, as well as Ashley Nicole Black, Gabrielle Dennis, and Quinta Brunson. The show will be co-executive produced by
Issa Rae
Productions, the production company of New York Film Academy alum Issa Rae.
After graduating from the 4-Week
Filmmaking
Workshop at NYFA's Burbank-based campus, Rae turned the success of her award-winning web series
The Mis-Adventures of Awkward Black Girl
into a deal with HBO. The deal included her series,
Insecure
, which she writes, produces, and stars in, and for which she earned Golden Globe nominations in 2017 and 2018. It also included developing more projects for HBO with a special focus on diversity.
A Black Lady Sketch Show
turned out to be the perfect fit for Issa Rae productions.
New York Film Academy prides itself on its diverse, international student body with aspiring performers and visual artists coming from over 120 countries in a nearly even female-to-male ratio. Recently, NYFA Screenwriting alum Abby Ajayi was one of 63 black female writers featured in an epic photo shoot by The Hollywood Reporter late last year. Other notable women of color that have graduated from NYFA include Amy Wright, Furaha Bayibsa, Omoni Oboli, Paquita Hughes, and Akila Robinson.
New York Film Academy congratulates Filmmaking alum Issa Rae on her latest production and wishes the best of success to Robin Thede and the cast and crew of HBO's
A Black Lady Sketch Show
!
Please note: NYFA does not represent that these are typical or guaranteed career outcomes. The success of our graduates in any chosen professional pathway depends on multiple factors, and the achievements of NYFA alumni are the result of their hard work, perseverance, talent and circumstances.