NEW YORK FILM ACADEMY ALUM JASMINE CHISWELL FEATURED IN 'VOGUE' MAGAZINE
August 18, 2020
Lights, camera, glamour! New York Film Academy (NYFA) alum Jasmine Chiswell has gained a massive following across her social channels including
TikTok
(3.7 Million followers and growing), for which she has been dubbed by
Vogue Magazine
as "The Marilyn Monroe of TikTok."
Chiswell, who studied at NYFA's Los Angeles campus in 2017 to get her
MA in Film Production
, originally hails from Scotland, but decided to stay in LA after graduating from NYFA. Since then, Chiswell has tapped into her love of Hollywood glamor and has adopted a complete vintage style look, offering beauty, fashion, and cultural tips and information to her followers based on the "Golden Age" time period.
Chiswell and her husband revealed in the Vogue feature that they not only live a vintage lifestyle, but they also live in the Spanish-style house where Marilyn Monroe once lived with DiMaggio, fully adopting the lifestyle of Chiswell's inspiration.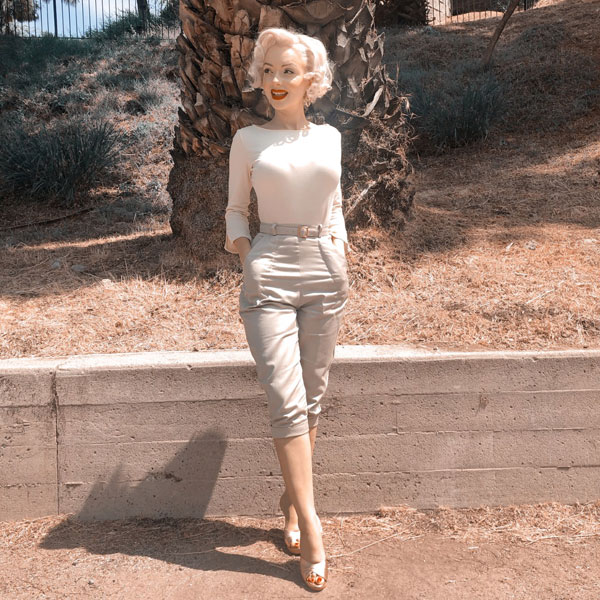 NYFA Alum Jasmine Chiswell
"I have close to maybe 100 true vintage pieces of clothing, and 50 reproductions," Chiswell tells Vogue. In addition to her massive collection, Chiswell now dubs herself a full time content creator reaching millions of people across her TikTok,
Instagram
, and
YouTube channel
.
New York Film Academy congratulates Jasmine Chiswell on her recent feature in Vogue, and looks forward to seeing what the film production alum will get up to next.
Please note: NYFA does not represent that these are typical or guaranteed career outcomes. The success of our graduates in any chosen professional pathway depends on multiple factors, and the achievements of NYFA alumni are the result of their hard work, perseverance, talent and circumstances.