NEW YORK FILM ACADEMY ALUM MANUEL GARCIA-RULFO STARS OPPOSITE TOM HANKS IN APPLE TV FILM 'GREYHOUND'
July 22, 2020 New York Film Academy (NYFA) 1-Year Acting for Film conservatory program alum Manuel Garcia-Rulfo stars in the recently released Tom Hanks film Greyhound. Originally slated for a theatrical release, the film was acquired by Apple TV+ in May due to the COVID-19 pandemic shutting down movie theatres across the country.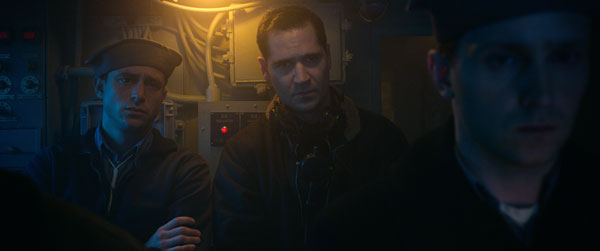 Manuel Garcia-Rulfo (Center) in 'Greyhound'
Apple TV+ premiered the film on their streaming platform July 10, 2020 and the film has since been met with critical acclaim.
Greyhound
follows U.S. Navy Commander Ernest Krause (Hanks) and his Allied convoy across the Atlantic. After being pursued by German U-boats, he and his crew find themselves embroiled in what would come to be known as the longest, largest and most complex naval battle in history: The Battle of the Atlantic.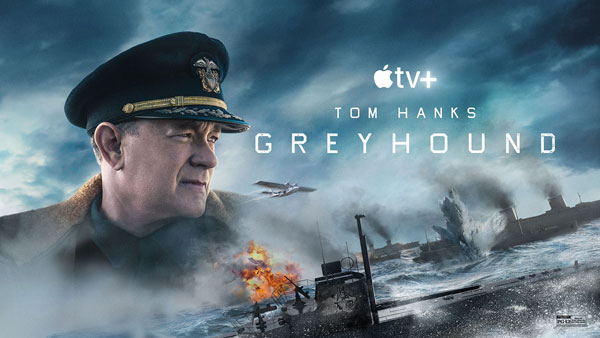 Apple TV film poster for 'Greyhound'
Manuel Garcia-Rulfo stars as one of Commander Ernest Krause's crewmembers named "Lopez," who assists Hanks' character in The Battle of the Atlantic. In addition to Hanks and Garcia-Rulfo, the film also stars Stephen Graham
(This is England)
, Rob Morgan
(Stranger Things),
and Elisabeth Shue
(Back to the Future franchise).
Hanks, who wrote the screenplay for the film, based the script off of the 1955 novel
The Good Shepherd
by C. S. Forester.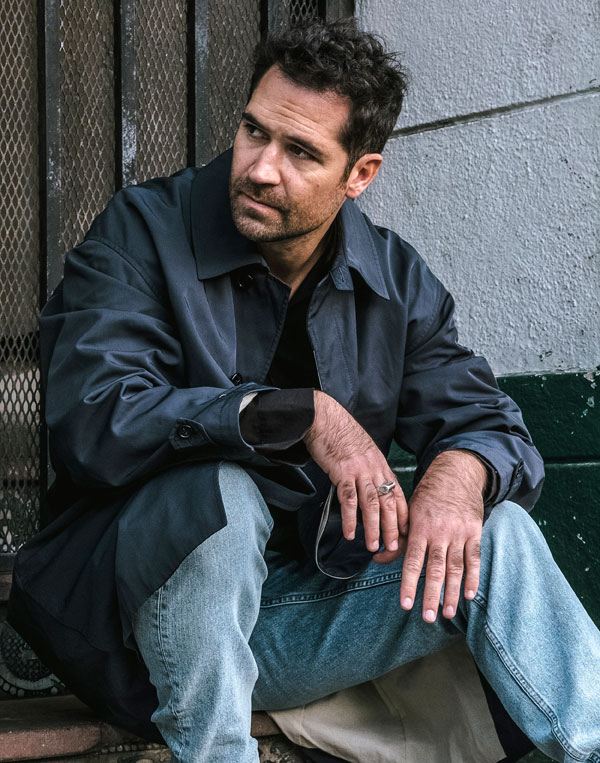 Manuel Garcia-Rulfo photo shoot (Photo Credit: FLAUNT Magazine)
The NYFA alum has already had a buzzing career in both Mexico and the United States. As a young actor in Mexico, Garcia-Rulfo said he was offered roles in telenovelas that he
decided to turn down
. "You're very hungry in the beginning. But I knew what I wanted my career to look like. I said no to a lot of things early in my career."
Since then, Garcia-Rulfo has starred in critically acclaimed films and blockbusters like
Widows
,
The Magnificent Seven, 6 Underground,
and
Sicario: Day of the Soldado.
He will also be starring in the upcoming film
Sweet Girl
from Jason Momoa
(Game of Thrones, Aquaman)
, expected to release late 2020 or in 2021.
New York Film Academy would like to congratulate Manuel Garcia-Rulfo on his latest acting role in
Greyhound
and the film's success on Apple TV; NYFA looks forward to what's next from the Acting for Film conservatory alum.
Please note: NYFA does not represent that these are typical or guaranteed career outcomes. The success of our graduates in any chosen professional pathway depends on multiple factors, and the achievements of NYFA alumni are the result of their hard work, perseverance, talent and circumstances.