New York Film Academy (NYFA) Documentary Alumni Win Big At at the American Documentary Film Festival and San Francisco International Film Festival, Qualify for Academy Awards
May 10, 2019 In the span of just one month, three New York Film Academy (NYFA) Documentary Filmmaking alumni have qualified films for the 92nd Academy Awards by winning major Academy Award-qualifying film festivals.

Cricket Liu was directed by Julia Cheng, who graduated in 2018 from the 1-year Documentary Filmmaking Conservatory at NYFA's New York campus. Where Chaos Reigns was directed by Braulio Jatar and Anaïs Michel. Jatar graduated from in both the 6-week Documentary Filmmaking Workshop as well as the 1-year Conservatory in 2016. A year earlier, Michel also studied in both the 6-week Workshop and 1-year Conservatory.

Cricket Liu is an 18-minute short which tells the story of an aging cricket fighting master who uses his ancient art to earn money for a grandson he barely knows. The film won Best International Short Documentary at the American Documentary Film Festival, also known as AmDocs. AmDocs was founded in 2011 by Teddy Grouya with a mission to celebrate and promote documentaries and, according to their own website, "independent filmmakers around the world who bring knowledge and awareness through their stories about real people and issues."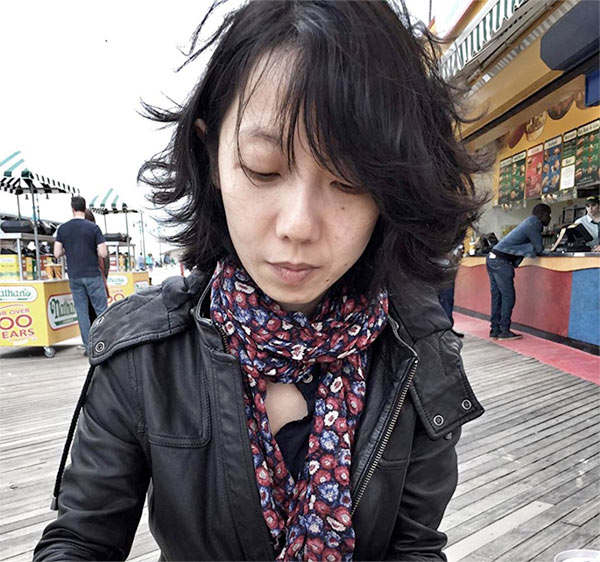 NYFA Documentary Filmmaking Alum, Julia Cheng
The film was the thesis project for Cheng while studying at NYFA. "I was so lucky to work with the gurus in the industry," Cheng says of her NYFA instructors. "Just to name a few here: [Chair of NYFA Documentary Filmmaking] Andrea Swift was my story consultant, Claudia Raschke (DP of RBG) was my cinematography teacher, and Bob Eisenhardt (editor of
Free Solo
) was my editing supervisor. Without them, my film wouldn't have come this far! Before coming to NYFA, I had little idea about nonfiction storytelling and didn't know how to shoot and edit a film at all! This 1-year intensive, hands-on study at NYFA Docs completely changed my life as a filmmaker!"
Andrea Swift, Chair of the Documentary Filmmaking department at NYFA's New York Campus, says of Cheng's accomplishment, "It's exciting to see a student create a thesis film that's masterful enough to merit an Academy Award qualification. And
Cricket Liu
absolutely does. Julia is a great testament to how much a passionate student can accomplish in a 1-year Conservatory."
Where Chaos Reigns
, directed by Cheng's fellow NYFA graduates, won the Golden Gate Award for Best Short Documentary at the
San Francisco International Film Festival
. This continues the momentum of Jatar and Michel,
who also scored an
Honorable Mention for the HBO Ibero-American Award at the Miami Film Festival earlier this year.
The film chronicles Venezuelan citizens as they protest their government in sometimes-violent clashes, and focuses on a young medical student who created a paramedic group called "Green Crosses" to treat those hurt in the process.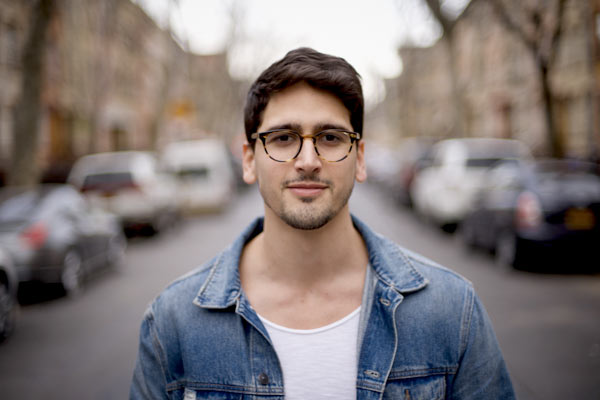 NYFA Documentary Filmmaking Alum, Braulio Jatar
The longest-running film festival in the Americas, the San Francisco International Film Festival is a major cultural event in the Bay Area and is dedicated to showcasing quality films. According to their press release,
Where Chaos Reigns
was awarded the Golden Gate Award "for its audacity, its haunting images and its ability to bring us closer to the crisis in Venezuela than anything we've seen thus far in America … Their unflinching cameras capture singular moments of courage, fearlessness and violence that linger long after the film has ended."
That sentiment is shared by Andrea Swift, who says, "Braulio and Anais both did great work as students … It's not at all surprising that when they met and joined talents, they [crafted] a film as powerful and unique as
Where Chaos Reigns
. The combination of their talents is formidable."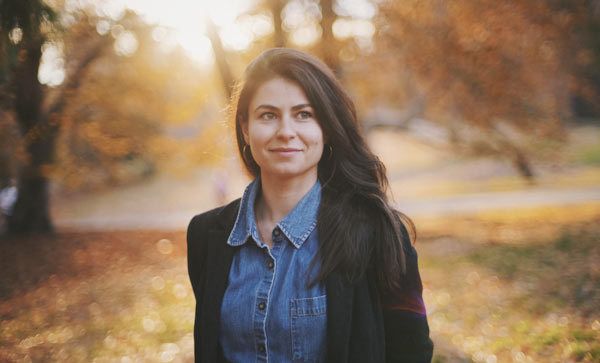 NYFA Documentary Filmmaking Alum, Anaïs Michel
Cheng's win at AmDocs and the Golden Gate Award for Jatar and Michel each qualify their films for next year's Academy Awards. A shortlist of nominees will be named later this year, before the official list of final nominees for all categories is announced in early 2020. Last year, NYFA Documentary Filmmaking faculty members worked on two
Oscar-nominated docs
, RBG and
Free Solo
, with the latter winning Best Documentary Feature.
All three NYFA alumni are now in production on feature documentaries. Cheng is in the middle of production for two high-profile films in Beijing, China, while Jatar and Michel are currently in Colombia shooting a documentary about Venezuelan refugees.
The New York Film Academy congratulates Documentary Filmmaking alumni Julia Cheng, Braulio Jatar, and Anaïs Michel on their Oscar-qualifying festival wins and wish them continued success in their careers as well as next year's awards season.
Please note: NYFA does not represent that these are typical or guaranteed career outcomes. The success of our graduates in any chosen professional pathway depends on multiple factors, and the achievements of NYFA alumni are the result of their hard work, perseverance, talent and circumstances.