"WHAT LIES BELOW" FROM NYFA FILMMAKING INSTRUCTOR BRADEN DUEMMLER LANDS ON NETFLIX
April 6, 2021
New York Film Academy (NYFA) is excited to announce that
What Lies Below
from NYFA instructor Braden Duemmler is now available to stream on Netflix.
Duemmler, who wrote and directed the film, is a filmmaking instructor at NYFA's
Los Angeles
campus.
What Lies Below
is a horror-thriller film that tells the story of a teenage girl who comes back home from camp, only to realize that her mother's attractive new boyfriend is too good to be true.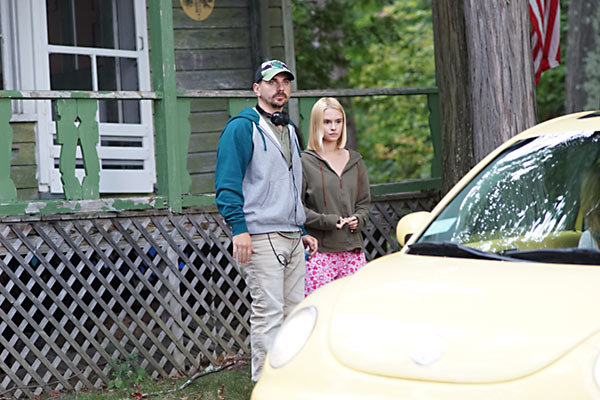 Braden Duemmler (Left) and Ema Horvath (Right) on the set of "What Lies Below"
The film stars Ema Horvath (who was recently cast in the upcoming
Lord of The Rings
series for Amazon Prime), NYFA guest speaker
Mena Suvari
(
American Beauty, American Pie
), and Trey Tucker (who was recently cast in the upcoming show
Heels
on Starz).
For Duemmler,
What Lies Below
was a labor of love, and seeing all of the work that went into writing the film as well as seeing it cast and begin shooting was an incredible moment for the director. "It was wonderful and terrifying at the same time. I still remember the first table read with Ema, Trey, and Mena going through the lines. I had tears in my eyes at the end because I just couldn't believe I was sitting there, with these incredibly gifted actors, listening and watching them bring the story to life!"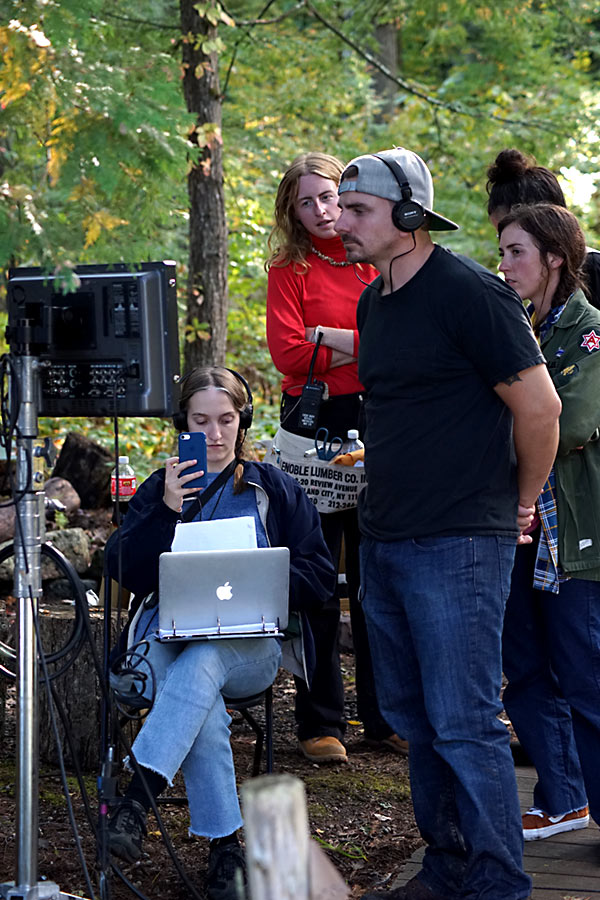 Behind the scenes of filming "What Lies Below"
"As we were making the film, it was a battle. Every day had its trials and triumphs and you just had to stay focused on the scene, the shot, the moment, every step of the way," shared Duemmler. "Every time we wrapped a day, and I knew in my head we got what we needed, I felt the same as I did at that table read: this is happening, this is working, this is awesome!"
Now, all that hard work is paying off. With the film's initial release at the end of 2020,
What Lies Below
received multiple rave reviews including Leo Brady from
AMovieGuy.com
who called Duemmler's film "an unexpected little horror hit."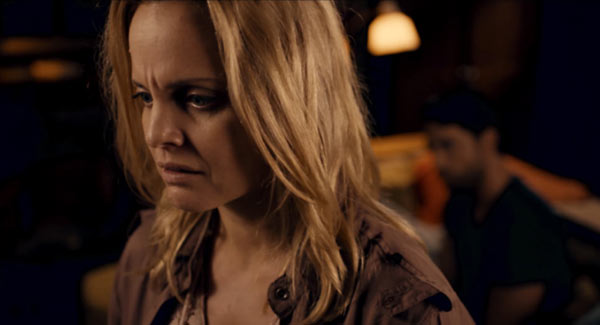 Mena Suvari in "What Lies Below"
What Lies Below
has now been picked up and released by streaming giant Netflix, which has been the launching point for many directors and multiple genres of content for the past decade.
"It's very exciting. We're being released the same week as a film starring Idris Elba! It makes me appreciate the platform [Netflix] and its unique ability to bring films from all genres, budgets, and styles to one place."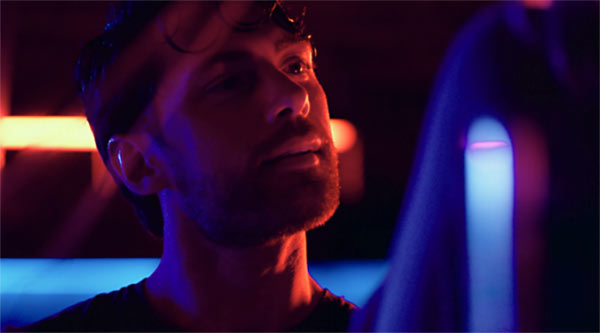 Trey Tucker in "What Lies Below"
According to the filmmaking instructor, audiences will be able to enjoy the "intensity of the story" and the mystery that is riddled throughout the film. But most of all, he hopes audiences will argue over the ending. "It is a very polarizing finale and I've already seen some great fan theories on the internet. All I'll say is the ending is
not
open-ended; it is very definitive and all the answers to the mystery are layered into those final two shots. I hope people enjoy picking it all apart and trying to figure it out!"
Braden Duemmler on the set of "What Lies Below"
For anyone out there looking to make their own film, Duemmler says it's time to stop asking for permission. "You don't need the studios, or Sundance, or a big-time producer. All you need is a great script and a little start-up capital that will allow you to attach a cast that is recognizable enough to get you your full budget! The cast is EVERYTHING and they care about great scripts!"
New York Film Academy congratulates
filmmaking
instructor Braden Duemmler on the release of his first feature film
What Lies Below
, which is now available to stream
on Netflix
. Once audiences finish arguing over the ending of What Lies Below, it won't be long before Duemmler releases his next film
Mold
, which will begin casting this summer.