NYFA'S OWN BOB EISENHARDT RELEASES DOCUMENTARY FILM 'THE RESCUE' ON NATIONAL GEOGRAPHIC
October 28, 2021
New York Film Academy (NYFA) Documentary Filmmaking Instructor Bob Eisenhardt released a new feature-length documentary
The Rescue (2021)
with National Geographic. In collaboration with filmmakers Elizabeth Chai Vasarhelyi and Jimmy Chin,
The Rescue
follows the heroic efforts made to save twelve young boys and their soccer coach from inside a flooded cave in Thailand in 2018. The film premiered across select theatres in October. Eisenhardt is both Producer and Editor for the film.
Movie poster for The Rescue (2021)
The actual events captivated the world as rescue teams faced the challenge of dwindling oxygen supplies and tight underwater crevices. The coach and team of twelve boys went cave diving following monsoon season in Northern Thailand. As a result of the season, rainwater gushed into the caves causing water levels to rise well above the yearly average.
The film also premiered in Central Park in New York City on October 12th as a reunion of sorts of Directors, Elizabeth Chai Vasarhelyi, Jimmy Chin, and Bob Eisenhardt, who also made the Academy Award-winning
FREE SOLO (2018).
Their newest work,
The Rescue
has a 97% rating on Rotten Tomatoes to great acclaim. A review by filmmaker, Barry Jenkins (
Moonlight, If Beale Street Could Talk
) highlights the masterful filmmaking, "F****CK that's a FANTASTIC movie. I mean…DAYUM. Definitely check out
The Rescue
when it releases if you want your heart swelled to ABSOLUTE bursting, my goodness."
The film first premiered globally at the 48th Telluride Film Festival in 2021, and won the People's Choice Documentary Award at the 2021 Toronto International Film Festival.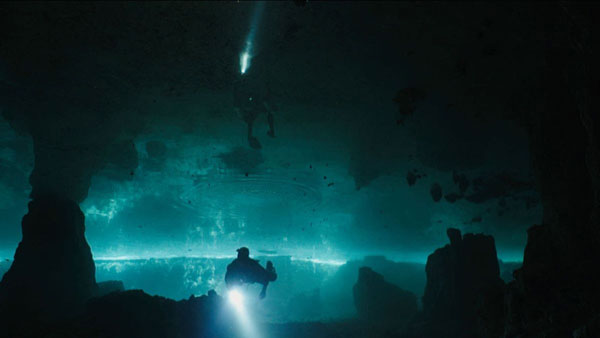 Screen still from The Rescue (2021)
⚠️ Don't miss TONIGHT's screening of "The Rescue".

This @NatGeo doc, edited by #NYFA Instructor
Bob Eisenhardt, tells the story of the attempt to rescue 12 members of a Thai soccer club & their asst. coach from the Tham Luang cave.

5 PM PT / 8 PM ET 🎟 https://t.co/dPmNI1QkJk

— New York Film Academy (@NYFA) October 9, 2021
New York Film Academy congratulates Bob Eisenhardt, Elizabeth Chai Vasarhelyi, and Jimmy Chin for their work on
The Rescue
and its well-deserved recognition at film festivals. The public can purchase tickets to view the film at select theaters on the
National Geographic website
. The film is rated PG.