New York Film Academy Los Angeles Earns Gold for Best Tenant Improvement
March 27, 2015
As the New York Film Academy continues to grow and expand its reach both domestically and internationally, its
Los Angeles
campus has made significant efforts to improve its facilities and overall academic experience.
As such, it is with great pride to announce that New York Film Academy Los Angeles' 3300 Riverside Drive building was awarded the Gold for Best Tenant Improvement Project in the 2015 Commercial Real Estate Awards.
Situated near Warner Bros and
Universal Studios
, the Los Angeles campus' four-story terraced building shines on Riverside Drive and houses studios, study rooms, library, office space, and numerous modern classrooms that provide its students with the necessary skills and mindset to be competitive in the entertainment industry.
In addition, the campus offers a research and media library, sound and video editing rooms, workstation and collaborative areas, an underground parking garage, as well as a 2,000 sf multi-purpose theater where students and special
guest speakers
have the opportunity to screen their latest films.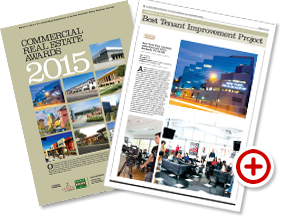 As a U.S. Accredited College, New York Film Academy Los Angeles offers MFA, BFA, and AFA degrees in Filmmaking, Acting for Film, Photography, Producing, Screenwriting, Cinematography, Game Design and more.
As is the core philosophy with all of its locations, the Los Angeles campus focuses on a philosophy of learning by doing. From day one, students can expect to be hands-on in front of or behind the camera, or working on software to create unique works of art.
In every course offered by our Los Angeles campus, whether it be a short term, long term or degree program, students learn from our prestigious faculty who offer their own years of experience and wisdom in the classroom as well as supervised workshops.
For more information about the New York Film Academy Los Angeles, visit
https://www.nyfa.edu/los-angeles/
.