New York Film Academy Named a Top 50 Film School of 2021 by TheWrap
December 20, 2021
New York Film Academy (NYFA) is excited to announce it was recently named a
Top 50 Film School of 2021 by TheWrap.
The Wrap, an award-winning online content publisher, known for its investigative reporting in entertainment and media industries, produces an annual list of top film schools following an anonymous poll surveyed across more than 1,200 entertainment-industry insiders, educators, dens, filmmakers, and film pundits.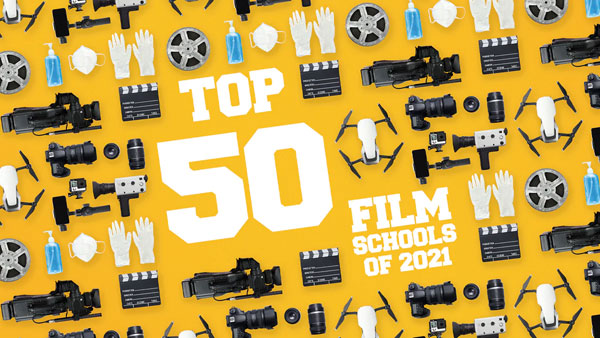 New York Film Academy named a Top 50 Film School of 2021 by TheWrap.
This year's list is TheWrap's sixth annual ranking and highlights NYFA's hands-on approach toward learning and the delivery of a film and acting education with cost-effective programs.
TheWrap highlighted prominent NYFA alumni like actors
Issa Rae
,
Paul Dano
, and
Alanna Masterson
, who graduated from the school's many programs. Within the article, Issa Rae is quoted from Filmmaker Magazine after recalling her experience at NYFA's Los Angeles campus as her first time, "around people who lived and breathed moviemaking. It really motivated me to be DIY about my material — it showed me that all I really needed was a camera."
NYFA teaches students across its domestic and international campuses, including New York City, Los Angeles, South Beach, the Gold Coast in Australia, Florence (Italy), as well as satellite locations including Paris (France), Beijing and Shanghai (China), and Moscow (Russia).
With a
multitude of programs
including long-term, short-term, in-person, online, and evening programs, students have the option to take courses that accommodate their lifestyle, schedule, and learning goals. With the new year approaching, NYFA is now accepting applications for its Summer 2022 programs starting May 2, 2022. This is your chance to renew your 2022 annual goals entering the new year!
Be sure to check out all our programs or apply on our
application page.