NEW YORK FILM ACADEMY (NYFA) WELCOMES ACADEMY AWARD NOMINATED DIRECTOR JOE BERLINGER
May 12, 2019 On Wednesday, April 29, New York Film Academy (NYFA) had the honor of hosting Academy Award and eight-time Emmy nominated filmmaker Joe Berlinger as part of The 20/20 Series, created by NYFA's Creative Director of Filmmaking and Cinematography, Liz Hinlein. The conversation was moderated by Hinlein and held virtually, allowing individuals to join NYFA and the special guests from all over the world.

The 20/20 Series, created by Hinlein, is a virtual pop-up event that takes us into the homes, hubs, and workspaces of an array of dynamic creative visionaries to allow for relaxed, engaging conversations on craft, creation and artistic vision.




Liz Hinlein and Joe Berlinger speak about the research project for documentaries
Special guest Joe Berlinger is known for his landmark documentaries
Brother's Keeper, Metallica: Some Kind of Monster
and the
Paradise Lost Trilogy
. Other notable films include
Crude, Under African Skies
, and the immensely popular Netflix Original documentary
Tony Robbins: I Am Not Your Guru
.
In 2019, Berlinger did an extraordinary feat by creating two Ted Bundy-focused projects simultaneously; the Netflix docu-series Conversations
With a Killer: The Ted Bundy Tapes
and the narrative feature film
Extremely Wicked, Shockingly Evil and Vile
, starring Zac Efron and Lily Collins, which premiered at the Sundance Film Festival. The two projects went on to become huge successes by acquiring large audiences through the digital streaming service provider Netflix.
The Ted Bundy Tapes
was named the #1 most popular documentary release of 2019 on the streaming platform and earned Berlinger and his team multiple 2019 Critics Choice Awards nominations, among other honors.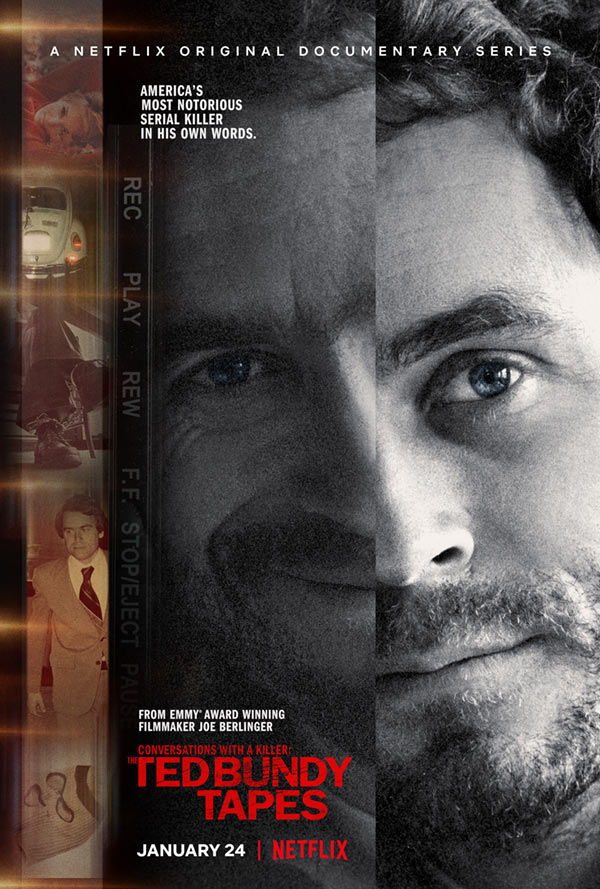 Official film poster for 'Conversations With a Killer: The Ted Bundy Tapes'
Hinlein, who moderated the event, remarked on the performances by Zac Efron and Lily Collins in Berlinger's 2019 film
Extremely Wicked, Shockingly Evil and Vile
, and asked the director how he managed to get such emotionally driven performances by both actors. "The standard advice when you're going to write is to write what you know and it's the same when directing. Direct what you know," he began. "Even though it doesn't look like a documentary, I just treated the actors in the situation in a more documentary-like manner."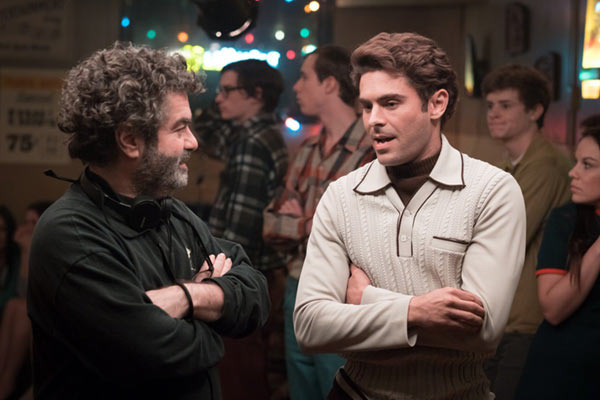 Joe Berlinger on set with Zac Efron (Ted Bundy) on the set of 'Extremely Wicked, Shockingly Evil, and Vile'
As a seasoned documentary filmmaker, Berlinger also mentioned that when it comes to documentaries, you can't re-shoot or do another take, so you constantly have to think about how you can effectively cover the story. "I took that attitude in my scripted work, which still means you have to prepare...but just like with an interview list for a documentary, that can [sometimes] go out the window." Meaning, if you stick to the script, you may miss the conversation.
Berlinger remembers coming to set each day for
Extremely Wicked
with a game plan in case things weren't working out but, for the most part, he was ready to throw the plan out. "I don't like rehearsal, so we did not rehearse," he began. "Everyone should make a film the way they are comfortable making a film. For me, I am very loose with the script and open to improvisation." That, Berlinger believes, is because he loves the fresh ideas and discussion that happen on set, just like on the set of any documentary.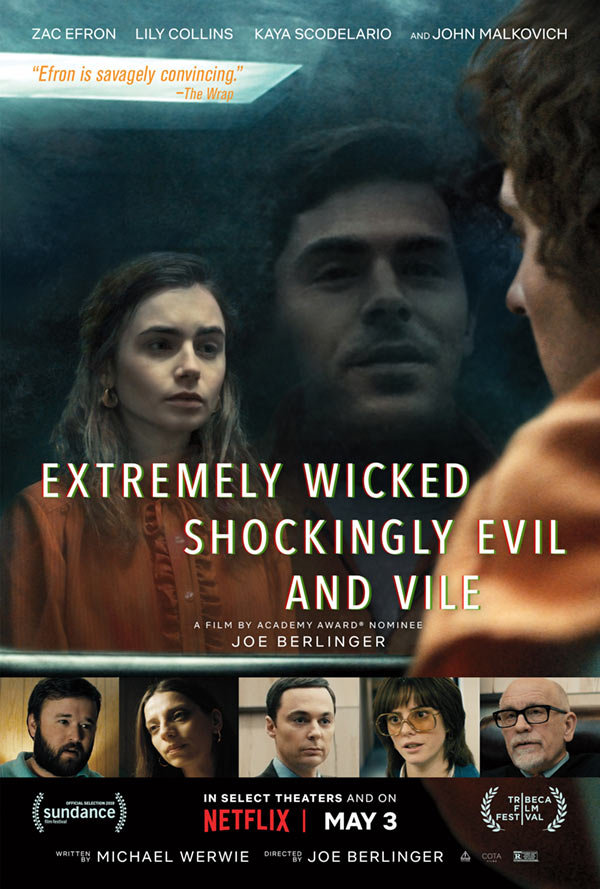 Official film poster for 'Extremely Wicked, Shockingly Evil, and Vile'
On the subject of documentary filmmaking, Hinlein posed the question of whether Netflix has changed the game for documentary filmmakers, to which Berlinger responded almost immediately. "Netflix, along with other streamers, has been a definitive game-changer. When I started making films like Brother's Keeper in 1990 on 16mm film, in those days if you weren't selling your documentary to HBO or PBS, you weren't [ever] selling your documentary. There was no such thing as an unscripted series in the way that we binge-watch or talk about today."
The conversation came to a close with Hinlein asking Berlinger what the audience was supposed to learn from Berlinger's two Ted Bundy related films. "For me, before I decided to make either of those films, called up both of my daughters...and they didn't know who Ted Bundy was." For Berlinger, it was all about telling a story to remind the audience that, "just because someone looks and acts a certain way, doesn't mean you should trust them."
New York Film Academy would like to thank Joe Berlinger for taking the time to speak with the global audience on his career and the creative process on documentary filmmaking and beyond for The 20/20 Series, created by and moderated by Liz Hinlein.
To watch the full conversation, view the video below or watch on our
Youtube channel.
These guests are not faculty and do not teach at NYFA, but they have appeared to share their stories and experience with our students. As guest speakers are scheduled based on their availability, NYFA cannot guarantee whether a guest speaker will visit during a student's attendance or who that guest speaker may be. This guest speaker forum is not part of any NYFA curriculum and attendance at guest speaker events is purely voluntary. Students should be aware that guest speaker events do not represent a job opportunity nor are they intended to provide industry connections.