New York Film Academy (NYFA) Welcomes 'Britney Vs Spears' Director Erin Lee Carr to the Q&A-List Series
December 16, 2021


Tova Laiter (left) with Erin Lee Carr (right)
New York Film Academy (NYFA) had the honor of hosting a live video Q&A with
two-time Emmy nominated filmmaker Erin Lee Carr
in a conversation with Tova Laiter, curator and moderator of the NYFA Q&A-List Series. The guest spoke about her latest documentary,
Britney Vs Spears
now available to
stream on Netflix
and was ranked #1 most-watched film on the platform in 25-100 countries.
Erin Lee Carr is known for exploring criminal justice, femininity, and virality. In 2020, her
four-part docuseries How to Fix a Drug Scandal
was also released on
Netflix
, ranking within the
top ten most-watched
shows during its first week on air. Earlier in 2020, Erin's documentary
At The Heart of Gold: Inside the USA Gymnastics
, was the proud recipient of the
Emmys Television Academy Honors.
Currently, she is working with
HBO
on two forthcoming docu-series and an undisclosed film. She's also a consulting producer on Hulu's Michelle Carter scripted adaptation,
The Girl from Plainville
, in which
Elle Fanning
stars as the derisive defendant.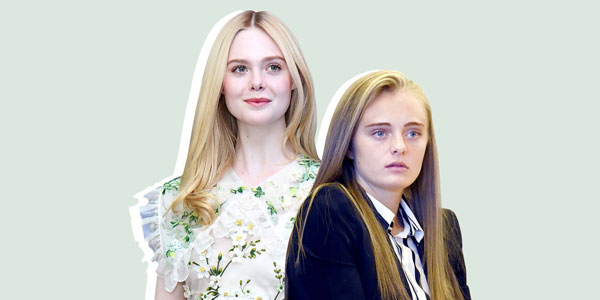 Erin Lee Carr is consulting producer on Hulu's The Girl from Plainville to star Elle Fanning
Laiter asked Carr how
Britney Vs Spears
came about. According to Carr, "I worked with Netflix on a series called How to Fix a Drug Scandal, and we were sitting with my executives, and I don't often get alone time with Netflix executives on park benches.
I had six to eight pitches in my head. I had done six hours of research on the executives and so when they asked me 'What do you want to do next?' I said, 'I want to do Britney Spears.'"
At the time of May 2019 when this event unfolded, Carr noted that it wasn't yet clear how Britney Spears felt about being in a conservatorship, but "because of my background in mental health and the films I made, Netflix selected me as the person they would go forward with and do it."
Carr discussed how the project evolved with the evolving subject matter as she gained additional details surrounding the pop star. The biggest problem was not having access to Britney but they did journalistic work and one of the biggest surprises to both Carr and
journalist Jenny Eliscu
depicted within the documentary and knew Britney, was their (her and Britney)'s failed attempt at obtaining a self-chosen lawyer for Britney Spears. According to Carr, "when I was making the film, I was like, 'Am I crazy?' Why is this something she's not able to do?
And the sheer number of times Britney requested her own lawyer--it just was sort of mind-boggling.
So that was going to be a really strong center of the piece from the start."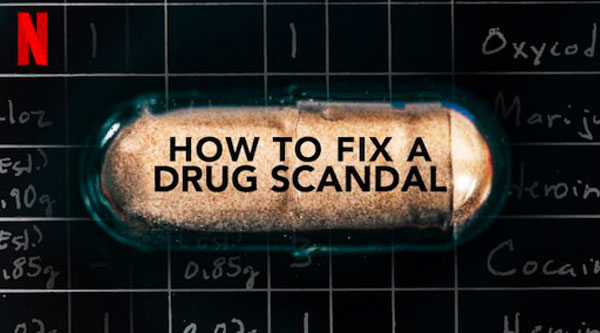 Erin Lee Carr was producer and director of the Netflix 2020 docu-series How to Fix a Drug Scandal
Laiter then asked Carr how and where she selects her subjects. Carr notes, "I have a development deal with HBO, where I developed all my films and content for them, and so I've been able to assemble a small team and we have a binder of ELC--that's my three initials and my ideas. I have a bullet point of--I need it to be focused on women or non-binary people."
The conversation was then opened to student questions: "How do I start, what's the most important thing to have?" "Access to your subject Matter- said Erin "and connect to the community".
Laiter asked about budgets: "You made your first documentary for $5000-10,000… In that price range- what are the most important things to spend the money on?" Carr was very clear: "Cinematographer and Editor."
When asked if a director has to have an emotional connection to their subject matter and if yes, how do you stay neutral. Carr admitted it was tricky: "when Britney spoke during the June 23rd hearing saying that they've done a good job taking over her life, so she wanted this to finally end, I remember crying ..it was one of the best days of my life too."
The New York Film Academy would like to thank Erin Lee Carr for sharing her time and perspective with NYFA students and alumni.
Watch the full conversation below: