NEW YORK FILM ACADEMY (NYFA) WELCOMES EMMY AWARD-WINNING JOURNALIST & FILMMAKER TONY HARRIS FOR 'THE 20/20 SERIES'
November 6, 2020
New York Film Academy (NYFA) had the opportunity of welcoming Emmy Award-winning journalist and filmmaker
TONY HARRIS
as part of The 20/20 Series, created by NYFA's Creative Director of Filmmaking and
Cinematography
, Liz Hinlein. The conversation was moderated by Hinlein and was held virtually, allowing individuals to join NYFA and the special guests from all over the world.
The 20/20 Series, created by Hinlein, is a virtual pop-up event that takes us into the homes, hubs, and workspaces of an array of dynamic creative visionaries to allow for relaxed, engaging conversations on craft, creation, and artistic vision.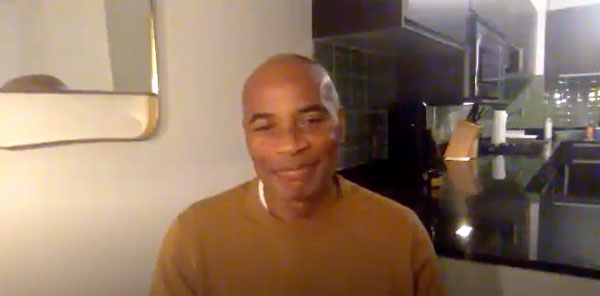 Tony Harris joins video call for The 20/20 Series
Tony Harris is an Emmy Award-winning journalist and filmmaker. He is currently the host of History Channel's
The Proof is Out There
. His first podcast,
Monster: DC Sniper
for iHeart Media and Tenderfoot TV is still a top-rated true-crime podcast, with more than 12-million downloads after reaching number three in top podcasts as of early 2020. Harris has hosted and served as executive producer for several shows and series for Discovery Communication's ID Channel, including
The Murder of George Floyd, Scene of the Crime with Tony Harris
, and ID's limited series
Hate In America
. He hosted and reported
Behind Closed Doors
, an exploration of domestic violence in America, and narrated the 2014 Discovery Channel documentary
9/11 Rescue Cops
.
Hinlein opened the conversation by asking Harris what storytelling means today. "It's everything," replied Harris. "It allows us to get the 'lived' experiences of people across the country. So I am thrilled with the Amazon and the Netflix platforms of the world that put documentaries to the forefront, as well as podcasts."
Hinlein agreed and asked Harris to expand more on how storytelling can help a viewer from a narrative viewpoint and beyond. "From my perspective, it is about making a connection. The things you can learn about people's lives is amazing," began Harris. "There are so many stories being underreported right now...storytelling is all about getting to the root of the news. It's about staying on the ground."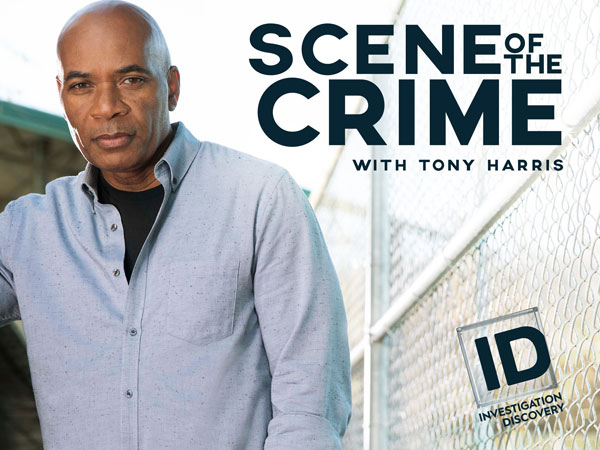 "Scene of The Crime" (Photo Credit: Discovery)
As a storyteller, Harris told the audience that it's people that make him good at his job. "I don't have many gifts," he joked. "But I can connect with people. I always had the goal of filmmaking and I ended up in the news station where I can live in the factual space as a filmmaker. Now I have all these stories in my head and I am constantly tracking them."
As someone who is known to chase a story down and not give up when it gets tough, Harris also answered an audience question directed at how to get sources for interviews or source material for factual narratives. "Persistence," Harris emphasized. "I can give people a sense of who I am as an interviewer and give them past work to see, be honest about the story I want to tell, and be persistent."
Between transparency and getting your sources together, Harris also spoke about the role of an anchor or host: "The number one job of the anchor is to be an anchor. To be solid in troubled waters and to guide you [the viewer] through something calmly."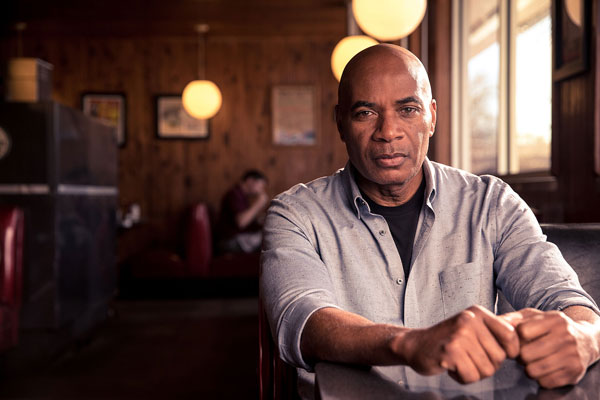 Promotional photo of Tony Harris for "Scene of The Crime" (Photo Credit: Discovery)
Closing out the conversation, Harris reminded members in the audience that with any job you do, you should be doing it "because you continue to be compelled to do it."
New York Film Academy would like to thank Emmy Award-winning journalist and filmmaker Tony Harris for joining The 20/20 Series and providing helpful tips to aspiring filmmakers and storytellers all over the world.
To watch the full conversation, view the video below or watch on our
Youtube channel
.
These guests are not faculty and do not teach at NYFA, but they have appeared to share their stories and experience with our students. As guest speakers are scheduled based on their availability, NYFA cannot guarantee whether a guest speaker will visit during a student's attendance or who that guest speaker may be. This guest speaker forum is not part of any NYFA curriculum and attendance at guest speaker events is purely voluntary. Students should be aware that guest speaker events do not represent a job opportunity nor are they intended to provide industry connections.