NEW YORK FILM ACADEMY (NYFA) WELCOMES RENOWNED NOLLYWOOD DIRECTOR AND PRODUCER FEMI ODUGBEMI FOR LIZ HINLEIN'S 'THE 20/20 SERIES'
August 4, 2020
On Wednesday, July 22, New York Film Academy (NYFA) had the honor of welcoming renowned Nollywood director and producer
FEMI ODUGBEMI
as part of The 20/20 Series, created by NYFA's Creative Director of Filmmaking and
Cinematography
, Liz Hinlein. The conversation was moderated by Hinlein and was held virtually, allowing individuals to join NYFA and the special guests from all over the world.
The 20/20 Series, created by Hinlein, is a virtual pop-up event that takes us into the homes, hubs, and workspaces of an array of dynamic creative visionaries to allow for relaxed, engaging conversations on craft, creation and artistic vision.

Liz Hinlein (Left) and Femi Odugbemi (Right) for The 20/20 Series
Femi Odugbemi is Academy Director of the
Multichoice Talent Factory
(West Africa) and an accomplished Filmmaker and Content Producer. A member of the Academy of Motion Picture Arts and Sciences in the United States, Femi has served as President of The Independent Television Producers Association of Nigeria (ITPAN), co-founded the International Documentary Film Festival Lagos, and is a 4-time Head Judge of the prestigious AMVCAs - the Africa Magic Viewers' Choice Awards. He has also served as a 3-time Head Judge of the Uganda Film Festival (2012-2014), Juror of the British Council "Shakespeare lives" project (2016), Juror of the Emmy Awards in New York (2012 & 2016) and many others.
His screen credits include Nigeria's longest running daily soap
Tinsel
(over 2500 episodes and counting), the telenovela
Battleground
(460 episodes), and the daily crime series
Brethren
(260 episodes), all screened across the continent on the DSTV channels. Femi has also produced and directed feature films including
Maroko, Gidi Blues, 4th Estate
and
Code Wilo
. He has also written and produced many critically acclaimed documentaries and issue-based films. In November 2013, he received the Excellence Award of the Society of the Performing Arts of Nigeria (SPAN) and received the prestigious lifetime achievement award from the Nigeria Film Corporation in 2018.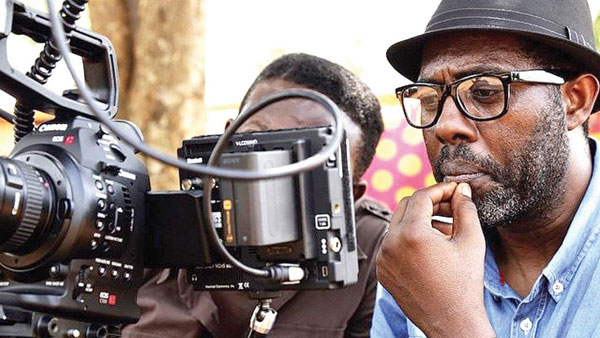 Femi Odugbemi behind the scenes on set
Hinlein opened up the conversation by asking Odugbemi about his experience as a filmmaker and what it means to be a good storyteller. "All good storytelling is about humanity," he began. "Stories help us understand our world, our cultures, and ourselves; it's how we communicate." He even recalled that films he and others in Nigeria grew up watching were not commonly subtitled, but there was a connection with the story through the emotions and the humanity shown in the film.
Odugbemi also commented on his belief that movies should not always highlight a sense of place or culture, but rather the human emotions and experiences that we all share or need to see to understand. "I am not keen on storytellers championing a culture," he shares, "I want storytellers to champion human stories."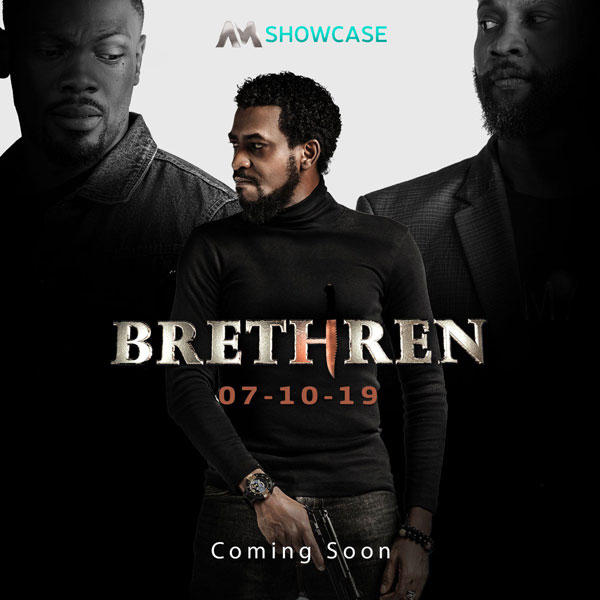 Film poster for 'Brethren' - produced and directed by Odugbemi
Hinlein also asked Odugbemi about the stories from Nollywood and if the topics typically focus on the past or the more modern present. "There are a huge chunk of films that are about contemporary experiences but also period pieces that foreshadow the future," he responded.
"These stories that are told about the past, I would like to see connecting us to the future with our ambitions and prosperous culture. We need heroes, we need to create those heroes."
The MultiChoice Talent Factory Academy Director continued that Nollywood needs to show how society should be, not just the economic issues, which are commonly portrayed. "The truth is we haven't presented the developmental issues we have in the country in cinema in a way that models the way we would like it to be, not just how it is."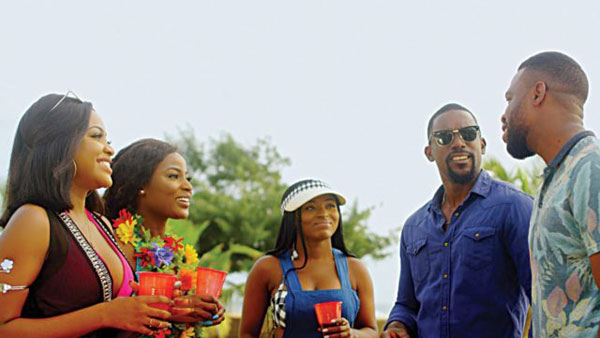 Still from Nigerian romantic comedy 'The Eve' - produced by Femi Odugbemi
He continued: "I tell my students that the idea that a black man will occupy the Oval Office in America is from the cinema. Our cinema has to begin to reach into the future, not just to talk about Nigeria going to the moon or Mars or something like that, but something that connects us to our ambitions as a people, perhaps a more prosperous, more organised, less corruption-ridden political culture. We just need heroes, we need to create those heroes through storytelling."
New York Film Academy would like to thank accomplished Nollywood filmmaker and producer Femi Odugbemi for joining the NYFA global community to discuss the Nollywood film industry and address the next generation of storytellers for The 20/20 Series, created by and moderated by Liz Hinlein.
To watch the full conversation, view the video below or watch on our
Youtube channel
.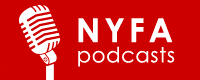 These guests are not faculty and do not teach at NYFA, but they have appeared to share their stories and experience with our students. As guest speakers are scheduled based on their availability, NYFA cannot guarantee whether a guest speaker will visit during a student's attendance or who that guest speaker may be. This guest speaker forum is not part of any NYFA curriculum and attendance at guest speaker events is purely voluntary. Students should be aware that guest speaker events do not represent a job opportunity nor are they intended to provide industry connections.