LIZ HINLEIN INTERVIEWS SCREENWRITER, DIRECTOR AND NYFA DEPARTMENT CHAIR FOR 'THE 20/20 SERIES'
July 10, 2020 On Wednesday, July 1, New York Film Academy (NYFA) had the pleasure of hosting screenwriter, director, and NYFA Screenwriting Chair, RANDALL DOTTIN, as part of The 20/20 Series, created by NYFA's Creative Director of Filmmaking and Cinematography, Liz Hinlein. The conversation was moderated by Hinlein and was held virtually, allowing individuals to join NYFA and the special guests from all over the world.

The 20/20 Series, created by Hinlein, is a virtual pop-up event that takes us into the homes, hubs, and workspaces of an array of dynamic creative visionaries to allow for relaxed, engaging conversations on craft, creation and artistic vision.



Randall Dottin (left) and Liz Hinlein (right) connect virtually for The 20/20 Series
Randall Dottin grew up in Boston and always knew he wanted to be a storyteller. After working for Spike Lee's production company for many years, he decided to finally attend film school. His short film
A-Alike
, was licensed for a two-year broadcast run by HBO and has won numerous awards including: the DGA Award for Best African-American Student Filmmaker and the Gold Medal at the 2004 Student Academy Awards for 'Best Narrative Film.'
In March 2009, Dottin was named by
INDIEWIRE Magazine
as one of their 'Top Ten New Voices in Black Cinema.' From 2012 to 2015, Dottin wrote and directed branded content for Jeep, Toyota and
Essence Magazine
. Dottin's short film,
Lifted
, was sponsored by Fox Searchlight's program for emerging directors through the Fox Searchlab while his other short film,
Fevah
, starred Russell Hornsby (NBC's
Grimm, The Hate You Give
and
Fences
) and LaRoyce Hawkins (
Chicago PD
).
His documentary series,
The House I Never Knew
, is currently in production and explores how six families in Chicago, Houston, and Boston fight against becoming casualties of housing segregation policy. The series recently received a grant from the Sundance Institute Documentary Fund. Dottin also serves as Chair of the Screenwriting Department at New York Film Academy.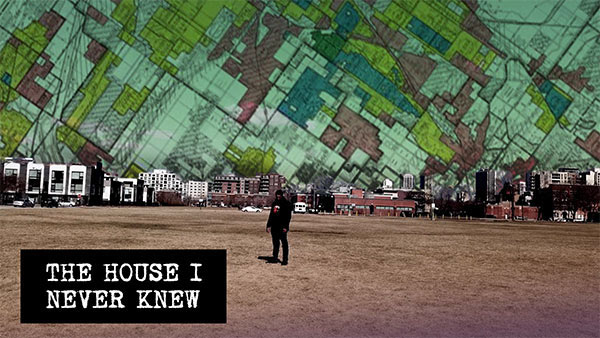 Coming soon from Randall Dottin, 'The House I Never Knew'
Dottin shared his experience growing up in the projects of Cambridge and recalls having a "vantage point of the neighborhood" and wanted to make stories with the complexity of what he actually witnessed growing up in the late 70's/early 80's. To this day, Dottin shares that same motivation with his students and encourages them to create. "I always tell my students that their work needs to be seen by someone in the world," as Dottin puts it, creators inspire creators. "If you don't work your gift, then someone else is lost."
Dottin also provided listeners with some of his most powerful influences to his work, which included Elia Kazan's "
What Makes A Director
,"
Black Thought Freestyle
by Funk Flex from The Roots, and Academy Award-nominated film
I Am Not Your Negro
, and Francis Ford Coppola's 'Director's Notebook' (Featured below).
Dottin shares that his main theme for his films is to highlight identity. "The story of America is the story of identity. For African Americans, because of our history in this country, we have a particular response to that as a result of that search for identity and it has led us to create culture in a specific way." Dottin mentions that for African Americans, there are constant portrayals of hardship and struggle, which ring true, however, "our stories are also about joy," hitting home that representation of all stories matter.
In addition to storytelling, Dottin also shared that there are certainly ups and downs in the filmmaking process, especially when it comes to getting your film out in the world. "You make your feature, but then the process to market your film and get it out into the world is another year or two. When you make a movie, you have to decide how important it is to you because that movie takes about three to five years of your life."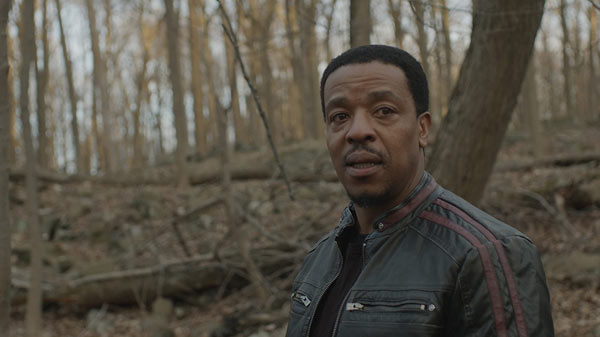 Still from Randall Dottin's short film 'Fevah' featuring Russell Hornsby
While the business side of filmmaking may seem overwhelming and the effort that promoting or financing a film requires may discourage some,, Dottin encouraged the audience stating, "Film and storytelling provide people with equipment for living," and it is worth pushing through.
Hinlein then closed the conversation by asking Dottin about the impact being an educator has had on helping him transform his craft. Dottin explains, "You can't become a better artist if you don't become a better person, and the students that I come in contact with inspire me everyday. You get the opportunity to share with someone the ability to believe in the power that they have to create for themselves."
New York Film Academy would like to thank NYFA instructor and Screenwriting Department Chair for the New York campus, Randall Dottin, for taking the time to speak with the NYFA global community on his career, his influences, and the importance of representation for people and communities of color for The 20/20 Series, created by and moderated by Liz Hinlein.
To watch the full conversation, view the video below or watch on our
Youtube channel
.
These guests are not faculty and do not teach at NYFA, but they have appeared to share their stories and experience with our students. As guest speakers are scheduled based on their availability, NYFA cannot guarantee whether a guest speaker will visit during a student's attendance or who that guest speaker may be. This guest speaker forum is not part of any NYFA curriculum and attendance at guest speaker events is purely voluntary. Students should be aware that guest speaker events do not represent a job opportunity nor are they intended to provide industry connections.