NEW YORK FILM ACADEMY (NYFA) WELCOMES PRODUCER OF OSCAR FRONT-RUNNER "MINARI" CHRISTINA OH TO THE Q&A-LIST SERIES
March 24, 2021
New York Film Academy (NYFA) had the honor of hosting a live video Q&A with the producer of the Oscar front-runner film
Minari
,
Christina Oh
, to discuss the production of the film, awards season, and more with NYFA students and alumni. Tova Laiter, Director of the NYFA Q&A-List Series, curated and moderated the event.
Christina Oh is a production executive at Brad Pitt's Plan B Entertainment. She has executive produced Bong Joon Ho's
Okja
, David Michôd's
The King
, and Jon Stewart's
Irresistible
. She was the associate producer on Adam McKay's Oscar-nominated
VICE
, and
Ad Astra
, which starred Brad Pitt. She also worked as a producer on
The Last Black Man in San Francisco
(A24). Her latest work as a producer on
Minari
has earned Oh a PGA nomination for her work on the award-winning film, which won Best Foreign Language Film at this year's Golden Globes.

Tova Laiter (Left) and Christina Oh (Right) for NYFA's Q&A-List
Oh got her start in the business in the mailroom of Brillstein Entertainment Partners, who managed Brad Pitt. This led to Oh working as an assistant at Brad Pitt's Plan B Entertainment and eventually (10 years later) becoming an Academy Award-nominated
producer
.
"I have to credit the company [Plan B]. Starting out a long time ago, I feel like I grew up at the company with films like
12 Years a Slave
and
World War Z
. When
Okja
happened, they told me 'we think you're ready and it's going to happen in Korea. Can you get there soon and go over there?' It was like my dad asking 'are you ready to drive a car' and asking to drive it for many miles."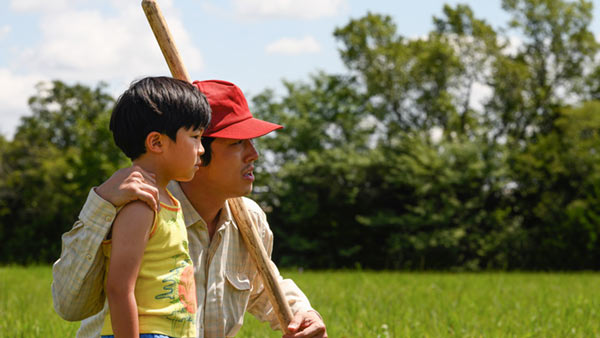 Alan Kim (Left) and Steven Yeun (Right) in "Minari" (A24)
Oh explained how
Okja
was a huge turning point for her and how having the opportunity to go to Korea for the initial prep, going location scouting, attending budget meetings, and being around for principal photography shooting was a special experience. "It was a big learning opportunity for me."
From one award-winning project to another, Oh now finds herself as the first Asian American woman to receive a nod for Best Picture at the Oscars for her work as a producer on Lee Isaac Chung's
Minari
. Oh initially came by the script through her friend and lead actor Steven Yeun. As she read the script, Oh knew it was something special.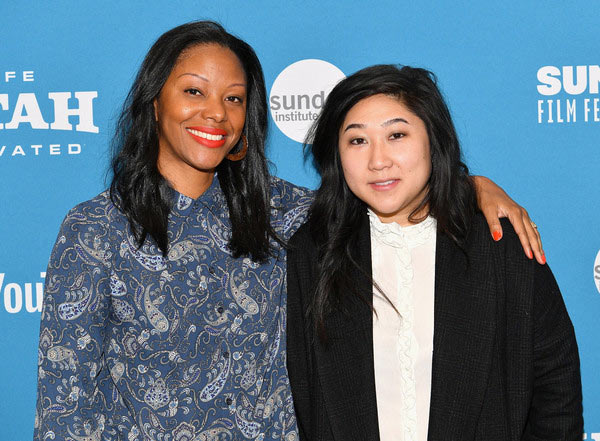 Producer Khaliah Nea (Left) and Christina Oh (Right) at the Sundance Film Festival
After packaging the film together, Oh, who had previously worked on
The Last Black Man in San Francisco
, brought
Minari
to A24, who agreed to finance it for the relatively low budget of $2 million, and then it was time to cast it and start filming. Oh explained that, all together, the shoot had an incredibly trusting and positive environment, with the cast and crew working closely together during their summertime shoot.
"When you have trust in your director and your director trusts you, it creates an environment where it's very easy to work together. I am by no means a director or a director of photography, but it was a very cool and welcoming set where we made a lot of decisions together. It was a very holistic approach to filmmaking."
Oh explained to students that the role of a producer can be a thankless job and no one may understand all of what you do, but having a team that can work together makes all the difference. "I love it [being a producer]," she shared. "You have to believe the material you are making. Find a good line producer, they are your best friends and will help build the crew properly. Producing and making a film is a collaborative effort."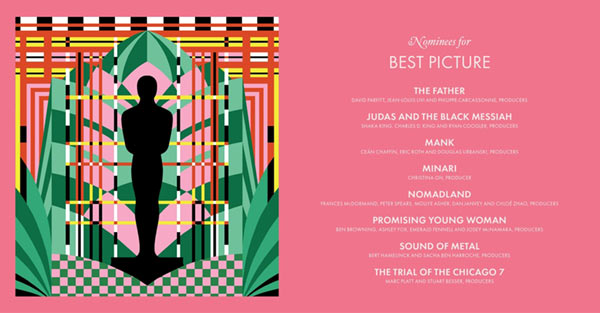 93rd Annual Academy Award card nominating "Minari" for Best Picture
Minari has been making the rounds during award season, recently nabbing the Golden Globe for Best Foreign Language Film and two Critics' Choice Awards, including one for newcomer Alan Kim for Best Young Performer. Now, the film is
nominated
in six categories including Best Film and Best Screenplay at the
93rd Academy Awards
.
Answering the question from a Korean-American student, Christina admittedly became emotional: "Making
Minari
was a bit meditative for me and it made me understand my parents, how hard it was for them, and (allowed me) to bridge my own gap with them. That was what was behind the emotionality in making it. I'm incredibly humbled and filled with gratitude for this moment," shared Oh. Laiter agreed that this sentiment and authenticity made the film resonate with global audiences.
New York Film Academy would like to thank Christina Oh for sharing her time and experience making
Minari
with NYFA students and wishes Oh and her team all the best during the upcoming Oscars ceremony on Sunday, April 25, 2021.