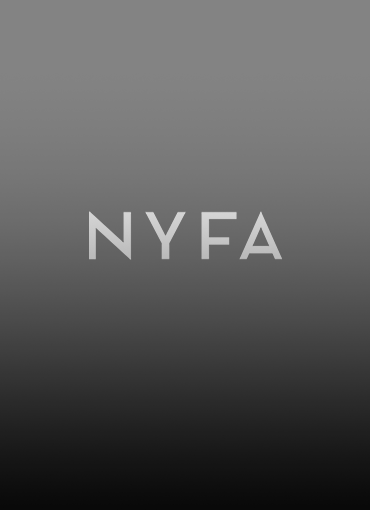 Alexa Alemanni
---
Alexa Alemanni most recently sold her feature The Lion in the Library to Level Forward, with Prodigal Entertainment producing. In television, she has sold a pilot to Tornante Entertainment and staffed on TNT's The Librarians. On the feature side, she was hired to write the novel adaptation of the hit Something Blue for Black Label Media, as well as having sold a feature to UCP for USA Network. Currently, another original feature, The Other Girl, is being produced by Helen Estabrook (Up in the Air, Juno, Whiplash) and Laura Lewis (Revele Entertainment).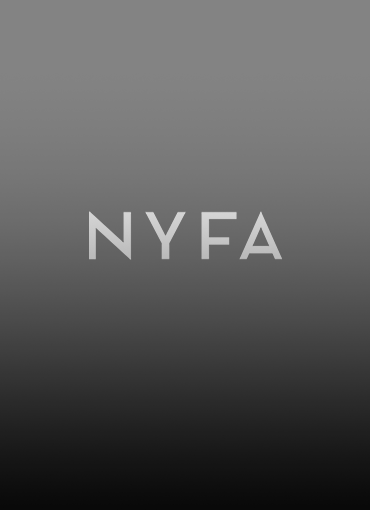 Avila Ashton
---
MFA in Film Production, Chapman University
Ashton Avila (she/her) is a Mexican American writer-director mentored by David O. Russell, David S, Ward, Rob Cohen, Martha Coolidge, and Anne Beatts, who was selected as an Emerging Creator by the National Association of Latino Independent Producers. She has directed the Playstation original series pilot Two Roads, the musical comedy Trying To F*ck: A Modern Day Romance, as well as the short films I Got You, Have A Little Faith, Everfall, and Lake Forest Road.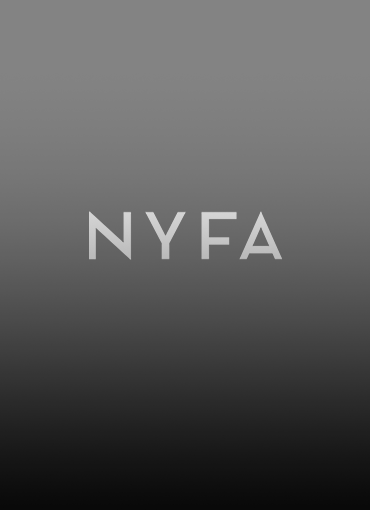 Lori Balaban
---
MFA in Creative Writing from City College of New York.
Lori Balaban is the creator of the webseries Irrelevant White Girl, WTF, Property Vets, and Harley Davidson 105th Anniversary. She worked as a writer and director on the TLC variety series Random Acts of Duff and penned the novel Left of Bang. Lori has served as an Executive Producer at AMC and launched their integrated content department.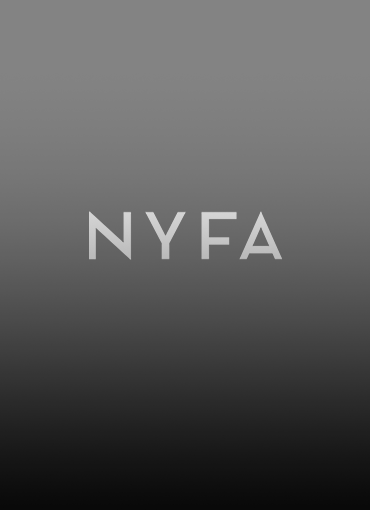 Beth Bigler
---
Beth is an award-winning writer, development executive, producer, and dramaturg. She has held positions at Lionsgate, Machete Productions, True Entertainment (Endemol), Sony Pictures Entertainment, CBS, and ABC with extensive experience developing, casting, writing, and selling projects for broadcast, cable, and digital networks. She has consulted on series for numerous clients including Fremantle Media, Magical Elves, Relativity Media, and Carnival Cruise Lines.
Career highlights include Bravo's The Real Housewives of Atlanta, Discovery's Wreckreation Nation, A&E's Very Superstitious With George Lopez, CNBC's Back In The Game, Logo's The A-List, Discovery Science's Catch It, Keep It.
Beth has taught at many institutions including the University of Illinois-Chicago, Interlochen Center For The Arts, Goddard College, and The Sakhumzi Children's Centre in Mfuleni, South Africa.
Beth's stage plays have been produced in New York and Los Angeles. Other writing has appeared in FreezeRay, Mead: The Magazine of Literature and Libations, Cheek Teeth, Enizagam, and elsewhere. She has received various awards and nominations including Scholastic, L.A. Weekly, YoungArts, The Dunes Review, and the NAACP Image Awards. She serves on the Board of Directors for The Blank Theatre in Los Angeles where she helps spearhead the national Young Playwrights Festival and is the founding faculty member for the Young Playwrights Academy.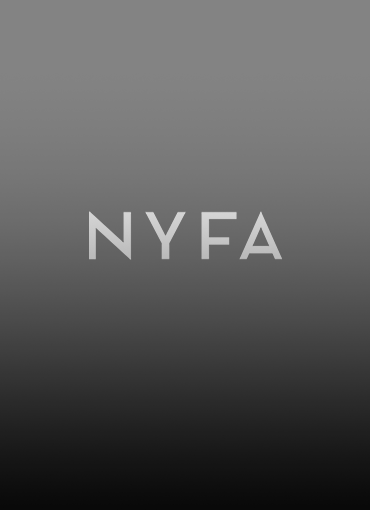 Preston Butler
---
Editor of multiple commercials broadcast both in Western Pennsylvania as well as Los Angeles. Worked as a freelance contractor on various independent films, webisodes and commercials. Editor of an 8-episode "war time" style documentary independently and aired locally in Los Angeles. Director, Producer and Editor of various segments airing on Pennsylvania television including a commercial for Hyundai, as well as various local food establishments and businesses.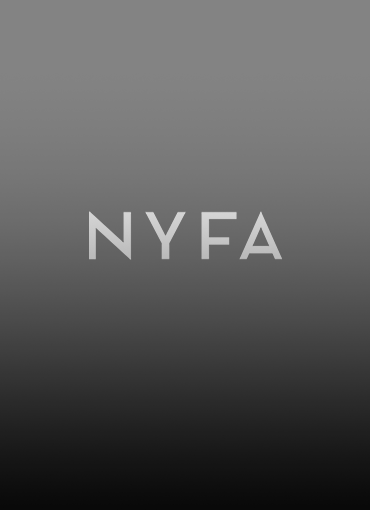 Hal Cantor
---
MA in Dramatic Writing, NYU; MS in Journalism, Northwestern University.
Hal is a writer and producer, known for the TV series Hold, Please and Berlin Halexanderplatz. He is currently developing a half-hour series with Sony Pictures Television. Hal has sold pilots to Showtime, Fox Television, and Sony Pictures Television, and developed features with Twentieth Century Fox and independent companies. He has put several plays on stage, wrote/directed multiple shorts, and created a webseries for the Writers Guilds member-only initiative, Strike.TV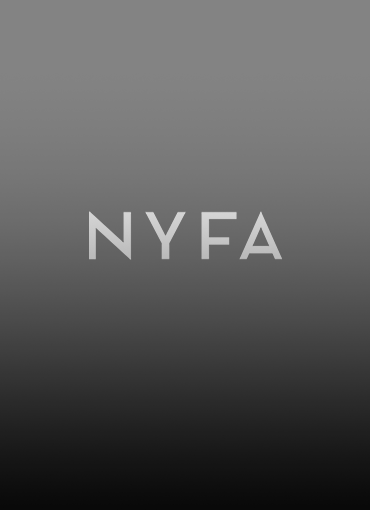 Eric Conner
---
MFA, USC School of Cinema and Television.
Eric has collaborated on screenplays with Robert Gardner (Writer, The Wedding Palace) and is developing a pilot with Hayden Black (Goodnight Burbank, Gen Zed). He is currently a regular contributor to ranker.com. As part of a team, he adapted the New York Times bestselling young-adult series Vampire Kisses and developed a feature film based on Knott's Berry Farm's Halloween Haunt. He currently hosts, produces and writes the podcast The Backlot for NYFA and was previously commissioned to write the original one-act play/short film The Also-Rans. He is the winner of the Sloan Award & Hamptons' Writer's Workshop for feature script Just Enough. He worked as a production manager on the documentary The Cutting Edge: The Story of Cinema Editing. His interview subjects include Steven Spielberg, George Lucas, and Sean Penn.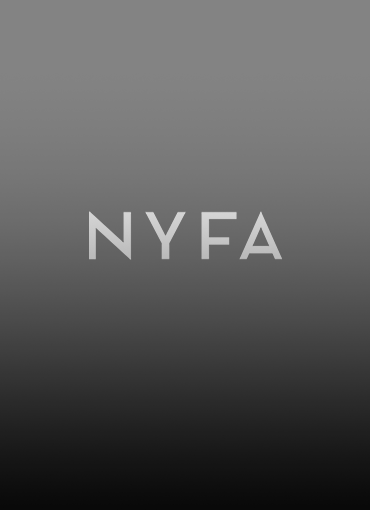 Adam Finer
---
Adam served as Director of Market Research at Universal Pictures. He is a co-founder of Arpil Entertainment, a literary management and production company and consults individuals in career planning, as well as working with content creators, writers, directors, producers, and studio executives to design marketing plans, and business and branding strategies. He was a producer on War of the Worlds: The Next Wave, The Day the Earth Stopped, and Megafault for Syfy.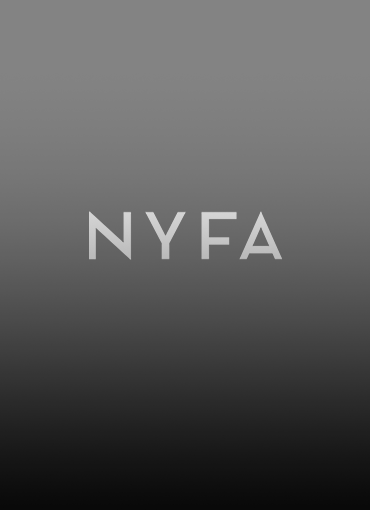 Colette Freedman
---
MAT in Drama, Colgate University. Screenwriter, playwright, novelist, and actress. Has written the Lifetime film Sister Cities (Jacki Weaver, Alfred Molina, Stana Katic) as well as seven other made-for-television films. Feature films include And Then There Was Eve (2017 LA Muse Jury Prize Winner at LA Film Festival) and Miles Underwater. Colette is an internationally-produced playwright with over 35 produced plays, voted "One of 50 to Watch" by The Dramatists Guild. Plays include Serial Killer Barbie Musical (Heuer Publishing), The Affair (Italy & Belgium tours), and Blind Spots (Encore Award 2018 Hollywood Fringe fest). She has written eleven published novels, including the thriller The Thirteen Hallows (Tor Publishing) with #1 New York Times author Michael Scott; the YA book Anomalies with Sadie Turner (Select Books); the legendary Steve Dorff memoir I Wrote That One Too (Backbeat Books) and The Last Bookstore (2020 with Brooke Purdy – the screenplay of which won several Grand Prize awards including CWA awards and Diverse Voices) She has co-produced five independent films, including Quality Problems (2017 Best Feature, Women Texas Film Fest), currently available on VOD. As an actress, has worked on many television shows as well as several independent films.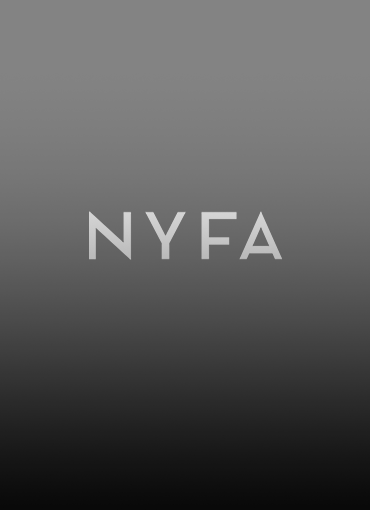 Matt Harry
---
Matt Harry has been writing since he was 10 years old. He spent his early years writing newspaper articles for the Cleveland Plain Dealer and one-act plays before discovering filmmaking at Ohio University. He graduated cum laude with a BS in Television Production. He moved to Los Angeles to attend the University of Southern California's School of Cinematic Arts and received an MFA in Film Production.
As a screenwriter, Matt's work has been recognized by the Austin Film Festival, the FOX/NYTVF Comedy Script Contest, Script Pipeline, the Launchpad Manuscript Contest, and the Nicholl Fellowships. His first produced feature screenplay, FUGUE, landed on several top-ten lists, won Best Horror Film at the Mississippi Film Festival, and was picked up for distribution by GoDigital. His short film SUPER KIDS, which he wrote and co-directed, has over 6 million views on YouTube. His TV pilot MONSTER COPS was awarded Grand Prize in the Second City Original Sitcom Contest, and is currently in development.
His debut novel SORCERY FOR BEGINNERS was described as "innovative in its telling" and Matt was hired to adapt it for television. Book II in the series, CRYPTOZOOLOGY FOR BEGINNERS, was released in 2019. His immersive rom com play SOMEBODY TO LOVE had a sold-out run in 2019 as well.
Matt is a member of the WGA West and is repped by attorney Jonathan Shikora.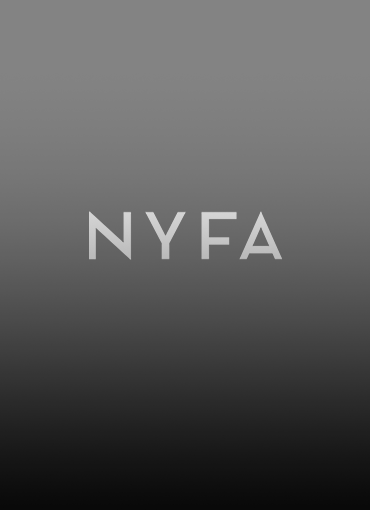 Laura House
---
BA in English, University of Texas at Austin.
Writer, comedian, actor. Laura helped create and starred on Mtv's first scripted sit-com, Austin Stories. She worked as Executive Producer and Showrunner on BBC's BAFTA-winning Secret Life of Boys, where she received an International Emmy nomination. She has had shows in development with ABC, FX, Mtv, Nickelodeon and NBC/Universal. She was a writer on Emmy-winning shows including Mom and Samantha Who, and has also written on The George Lopez Show, Loosely Exactly Nicole, Blue Collar TV, Side Hustle, and others.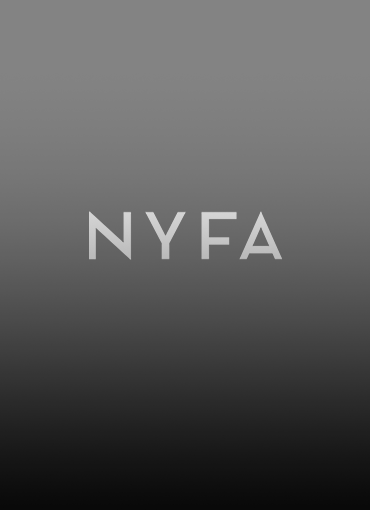 Greg Johnson
---
MFA in Film & Television, USC.
Greg Johnson is the screenwriter of The Last Son (2021), a western-action feature film starring Sam Worthington, Machine Gun Kelly, Heather Graham, Thomas Jane, and directed by Tim Sutton. Previously, Greg worked with 20th Century Fox Studios to develop four original features including an alternative version of the Fantastic Four franchise called Doctor Doom. He has also done assignments for Universal, Davis Entertainment, and TIK Films (China). Greg is also a two-time finalist in the Warner Brothers Television Writers' Workshop. Currently, he is developing Chasing The Dragon, an international action-adventure spy show with Bound Television and actor Archie Kao (CSI).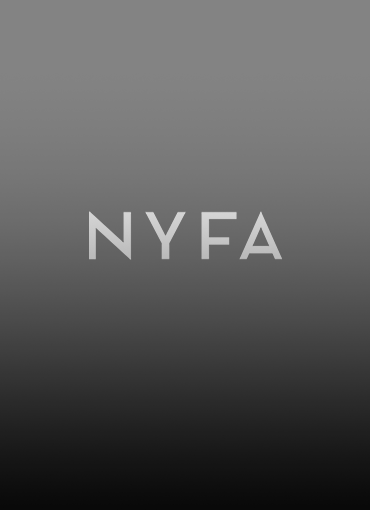 Dan Kay
---
BAS in English, University of Pennsylvania.
Dan Kay is an award winning writer and director prolific in both film & television. His feature writing credits include I.T. starring Pierce Brosnan and Pay The Ghost starring Nicolas Cage. Dan's screenplay Spider & Jessie, which he is directing, is set to shoot in the summer of 2022 with Joseph Restaino (Pig, Passing) producing. Dan has developed numerous TV series, working in collaboration with major studios and networks including ABC Studios, ABC Signature, Universal TV, Legendary TV, Warner Bros. TV, BBC America, TWC, Starz and eOne.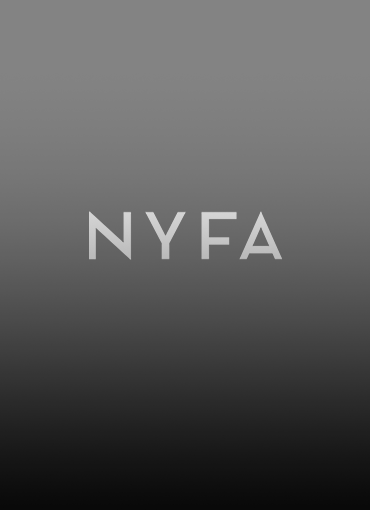 Kelly Larson
---
BA in Film Production, LMU
Kelly Larson is an LGBTQ+ LatinX writer who has written on the CW's Batwoman, where she has also served as a Writer's Assistant. Prior to that, she served as assistant to Kevin Williams on CBS All Access' Tell Me A Story, and to Caroline Dries under her Sony TV overall deal as well as when she was on the CW's The Vampire Diaries. Being part of the Pre WGA community, she has organized mixers and spearheaded script campaigns to encourage unrepresented writers to meet and be heard, while also bringing together WGA writers to meet with and mentor lower level assistants.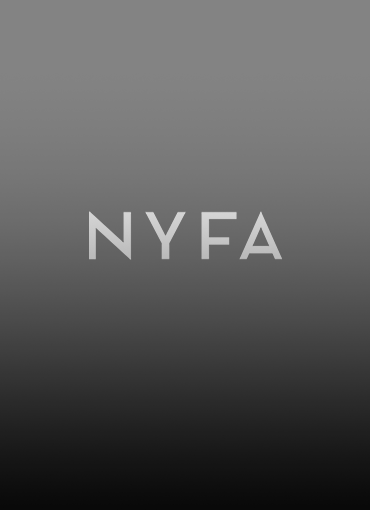 Carolyn McDonald
---
Carolyn McDonald has worked in the publicity division of Warner Bros Television, served as a Creative Executive at Cinecom Entertainment, and served as Exective Vice President of Danny Glover's Carrie Productions. She was the executive producer on TNT's Emmy & Image Award-nominated Freedom Song (written and directed by Phil Alden Robinson) and HBO's American Dream, which featured Wesley Snipes and won 4 Cable Ace Awards and an NAACP Image Award for Best Made-For-TV Movie. McDonald also produced, co-wrote, and directed P.N.O.K., featuring Elle Fanning and co-wrote Return Of The Sweetbirds for 20th Century Fox. She also adapted the book The Color Of Hope for her directing debut.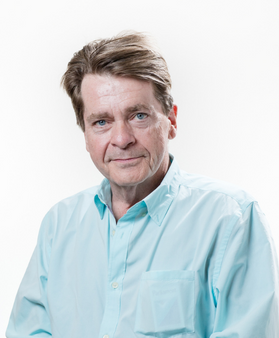 George McGrath
---
George began his career as an actor in New York. He performed with the Groundlings in Los Angeles from 1983 – 1992, where he also taught, directed the Sunday Show, and directed and created the long-running "Your Very Own TV Show." He was one of the original writers of "Pee-wee's Playhouse" and was a series regular on that show. He was inducted into the TV Theme Song Hall of Fame for co-writing the series theme song. He co-wrote the Paramount film "Big Top Pee-wee," and created and starred in Nick-at-Nite's first original late night series, "On the Television," which he also co-executive produced. He co-starred with Tom Hanks and Sally Field in the feature film "Punchline." He wrote the FOX TV movie "Based on an Untrue Story," and had a recurring role on HBO's "Tracey Takes On," a series he also wrote and produced. Other TV appearances include "Whose Line is It Anyway?" (the London and New York productions). He has received four Emmy nominations – for writing "Pee-wee's Playhouse," writing and producing "Tracey Takes On," a series for which he also won a GLAAD Award.