Welcome to New York Film Academy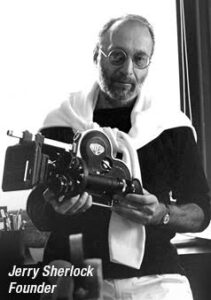 New York Film Academy, commonly known as NYFA, was founded in 1992 by Jerry Sherlock, executive producer of The Hunt for Red October (1990), as an alternative to traditional university-based film schools. Designed to demystify and democratize the highly competitive filmmaking industry, NYFA was established to provide accessibility to education in the art of filmmaking. Today, we continue to give a voice to students from all backgrounds and experiences, teaching them how to tell captivating stories through film, media, and the performing arts through a hands-on, project-based approach.
From their first day at NYFA, students receive the practical training and mentorship required to develop creative and technical expertise, as well as communication, collaboration, and critical thinking skills. Students spend a majority of their time creating projects, learning how to navigate the creative process from start-to-finish. By providing them with an ample amount of experience in their area of study, students can learn and master the framework to continue to create and innovate. Through this rigorous, but rewarding approach, students are given the tools, resources, and support to build their confidence and grow as an artist.
"Jerry was inspired by the idea that to learn how to make movies, one must actually make movies. He brought together a group of filmmakers and educators from the around the world, and we designed a truly unique film school with a new hands-on, immersive approach. Through this experiential learning method, students write, direct, shoot, and edit their own original films, while also serving as crewmembers on their fellow classmates' films, gaining extensive on-set experience. This learn-by-doing philosophy is applied to all of our areas of study." Michael J. Young

President of NYFA
The NYFA Community
Throughout their time at New York Film Academy, students are a part of a close-knit community of filmmakers, visual artists, screenwriters, and performers who build connections through storytelling. Students work closely with our faculty of professionals who pass on accrued knowledge, techniques, and methods, as well as insight into new industry standards. Our instructors and staff consist of film directors, actors, screenwriters, and other active industry professionals with a passion for teaching and inspiring students to challenge themselves and expand their creative, technical, and intellectual skills.
As NYFA has welcomed students from over 120 countries from all backgrounds, students also have the opportunity to join a lifelong, international network of creators. We open our doors to students with varying educational and professional experience, facilitating a unique community of like-minded artists with a shared passion for storytelling. We encourage our students to come together to share knowledge and find new ways to innovate and excel in the art of storytelling.