Hands-On Virtual Reality Workshops at NYFA
Virtual Reality is a medium unlike any other audio-visual storytelling platform, immersing users inside an experience and invoking a depth of emotion and interactivity comparable to real life. Virtual Reality brings together computer-generated images, programming, user experience design, game design, live action 360 video, nonlinear screenwriting, spatialized audio and transmedia narrative design to create a holistic experience.
To be a virtual reality developer, one must be an expert storyteller, capable of building dynamic, immersive worlds to explore. In the Virtual Reality (VR) workshops at NYFA, students practice real world VR techniques under the guidance of experts, learning fundamental creative and technical skills in a hands-on learning environment. Throughout the programs, students study concept development and VR design, creating their own interactive VR experiences, games and 360 degree films.
As NYFA strives to make education in visual storytelling and the digital arts accessible to the most diverse, international, and broadest spectrum of students, our virtual reality programs provide an opportunity for students and faculty to collaborate and build lasting connections.
Read More
Virtual Reality
Workshops
We currently offer two virtual reality workshops. In our Cinematic VR workshop, students focus on cinematic and interactive aspects of virtual reality. During the VR Game Design workshop, students with a background in 3D animation or game development can translate their skills into this emerging medium. Prospective students can learn more by visiting our VR workshop pages.
---
Faculty
NYFA's Filmmaking, 3D Animation, Post-Production, and Game Design Departments join forces to offer virtual reality workshops for people looking to develop skills in VR. In these workshops, NYFA's experienced faculty work with students and provide the guidance and support necessary to learn the latest technology and VR software.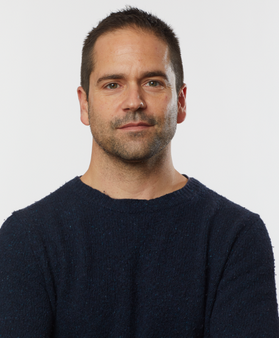 Jonathan Whittaker
Chair of Short Term Programs
Jonathan Whittaker
Chair of Short Term Programs
---
Chair of Short-term Intensive Programs
Jonathan Whittaker is a partner and founding member of ManInHat, a New York-based production company. With over 15 years of experience in the film industry, having produced, directed, and lensed short films, music videos, live concerts, commercials, TV shows, features, docs and 3D specials, he is never one to shy away from a new challenge. Nissan, Sony Pictures, DirecTV, Gillette, Hyundai, and Sports Illustrated are just a few of his clients and collaborators. When he is not on set or in an edit you can usually find him at the head of a lecture hall sharing his thoughts on the art of cinematography and the director's craft. In addition to being a resident professor at the New York Film Academy, he has also given guest lectures all over the globe.
---
Alumni
The uses of VR are seemingly endless, with applications across a broad range of industries, including but not limited to game design, documentary filmmaking, fictional filmmaking, music video production, mental health, journalism, architecture, training simulations, and fitness. NYFA's Virtual Reality School strives to offer practical training and hands-on experience in VR. The achievements of any NYFA alumni are the result of their hard work, perseverance, talent and circumstances, and many of our alumni have used their experience at NYFA to pursue their creative goals in virtual reality, game design, 3D animation, and more.
---
---
Please note: Equipment, curriculum, and projects are subject to change and may vary depending on location. Students should consult the most recently published campus catalog for the most up-to-date curriculum.