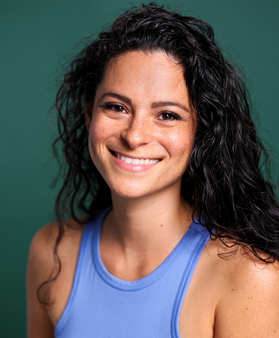 Brittany Noelle Roa
---
Brittany Noelle Roa is a professional actress and interdisciplinary artist with an MFA in Physical Theatre where she trained in Italy and also completed professional residencies in Berlin, Germany and the Czech Republic. She has a BA in Theatre from Arizona State University and has performed in musicals, straight plays, short films, music videos, devised theatre, Italian TV, and circus performances. She currently teaches several Movement courses at NYFA, as well as, Acting, Scene Study, and Movement at Miami Dade College (New World School of the Arts). She is a professional acting coach and devises her own theatre performances, including two one-woman shows, which she performed for charities.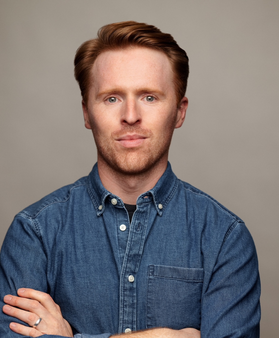 Iain Batchelor
---
Iain is a professional actor with over 12 years of experience across various sectors of the performing arts, both in his native United Kingdom and the United States. A graduate of the world-renowned Royal Academy of Dramatic Art (RADA), his theatre work has seen him appear on world-renowned stages such as the National Theatre and Royal Shakespeare Company and his on-camera work have seen him feature in Oscar and Emmy-nominated TV and Film projects, such as Wolf Hall and Allied.
Iain's coaching work while in the US has seen him help students attain places at esteemed colleges across the country, and he is delighted to now be working with the students at NYFA!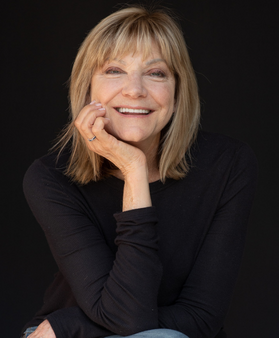 Lori S. Wyman
---
Lori S. Wyman, CSA, one of the most prominent Casting Directors in the southeast, has been casting films, television shows, and commercials in South Florida since 1979. Lori attended the University of Miami and she graduated with her Bachelors Degree in Speech and Communications and her minor in Education. She received her Master's Degree from Nova Southeastern University (NSU) with a concentration in Drama Therapy. She pursued this degree in order to help actors with Audition Anxiety.
Upon graduating with her undergraduate degree, she aggressively pursued a casting career and immediately started working for ACT I Talent Agency. At the time, ACT I was the biggest talent agency in the State of Florida. Quickly building a reputation as one of the most outstanding talent agents in the business, she was asked by the company that was handling the Miami Vice casting if she would be one of their staff casting directors. While there, she worked on the Principal casting for "Miami Vice" during the 2nd and 3rd seasons. At the end of the 3rd season, she was approached by one of the producers of "Miami Vice" and asked to come work for them directly and head up their entire casting division. She did that for the duration of the series.
When "Miami Vice" wrapped, she was immediately asked to head up the casting offices of the Burt Reynolds series, "BL Stryker" and to cast the Florida episodes of Stephen J. Cannell's "21 Jumpstreet" and "Wiseguy." After these 3 series, Lori decided to make the lucrative move to commercials and feature film casting. In 1989 Lori was invited to become a member of the Casting Society of America, the professional organization of casting directors in the U.S.
She opened her own offices in North Miami Beach in the spring of 1990. With her own studio space, offices and equipment,
she was able to expand her business opportunities and provide a wider variety of services. Lori has also served on the Miami-Dade County Film, Print and Broadcast Advisory Board, helping to make decisions regarding the Film industry in Miami-Dade County. Lori is also a past vice-president of WOMPI, Women of the Motion Picture Industry, to whom she has contributed her casting services for many of their not-for-profit films that the organization produces for the good of the community.
Some of Lori's more recent casting credits are MARCEL by Warner Bros on Apple TV, The Right Stuff on Disney Plus, HBO's Ballers, Bloodline for Netflix, USA's Burn Notice, The Glades and Graceland, and Starz's Magic City. Lori is an EMMY nominee for HBO'S Recount and she has been nominated for 8 Artios and has won the prestigious Artios casting award 2 times for HBO's Recount and Bloodline on Netflix.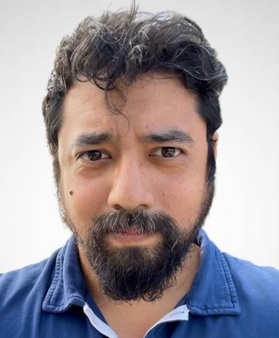 Franco Pejoves
---
Franco Pejoves was born and raised in the San Isidro district of Lima, Peru to a mixed Peruvian-Croatian Family. Following political turmoil, he migrated to the US and settled in Miami, Fl.
For the last 20 years he has moved from being an actor and stage fighter to choreographer in stage, opera, and film. In Miami he has worked in both local film as well as the Florida Grand Opera for the last 15 years. Internationally he has worked both in the UK and South America in choreography as well as documentary projects. His experience in movement stems from his fight experience as a black belt in the Buninkan as well as other martial arts, his 12 years with the SAFD (Society of American Fight Directors), and various artistic groups including Kabuki, Kyogen, and theater styles. Today he teaches movement and psychology as well as balancing workshops and local film projects.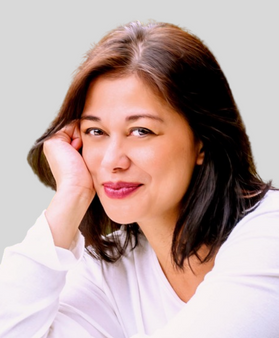 Julie Danao-Salkin
---
As a performer, Julie Danao-Salkin was on Broadway for the original company of Lennon, The Musical as Yoko) Standby/swing for Rent (Broadway Debut) and originated the company of Saturday Night Fever. Julie's National Tours includes Miss Saigon (U.S./Ellen), Rent (Alexi Darling & Mimi Maureen US), and Aida (Amneris Standby).
Her Off-Broadways shows are The Karaoke Show with director Diane Paulus and Anne Nelson's play, Savages (Maridol) with producer/director Thomas Kail (more upon request). She's also performed in Tarbell Productions of Les Miserable (Eponine) and South Pacific (Bloody Mary) with Michael Arden, Brian Stokes Mitchell, and Hugh Panaro.
Films include: 101 ways…, Three Penny America, Clear Blue Tuesday.
Second Generation Productions have nurtured her goal by producing her works: Thank You, Andrew, and Something More, both featuring original songs and written stories performed in the Cutting Room, Joe's Pub, and The Bowery Ballroom.  She was also a featured performer in Second Generation's Concert of Excellence at Lincoln Center 2003 & 2004, performing one of her original songs at Carnegie Hall with Jason Robert Brown musically directing. She was a co-writer/composer/singer/actress for a Movie musical film, "Clear Blue Tuesday." Julie holds a B.A. in Interdisciplinary Studies for Humanities, Arts, and Theatre, and music, a Master of Arts in Fiction and still pursuing her Master of Fine Arts in Creative Writing Wilkes University.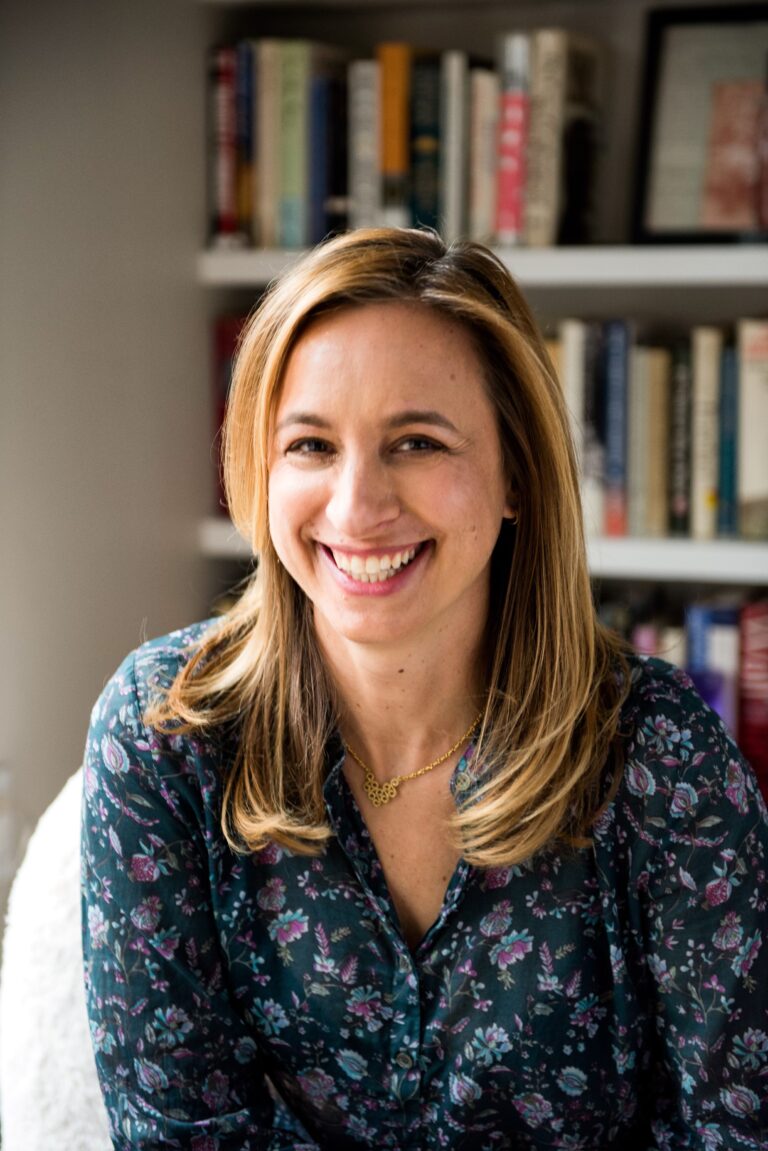 Lizzie Gottlieb
---
Lizzie Gottlieb has been directing film and theater in New York for the last 25 years. Lizzie's most recent film, Turn Every Page, is a documentary about the prickly, funny, wildly productive half-century collaboration between Lizzie's father, the editor Robert Gottlieb, and the author Robert Caro (The Power Broker, The Years of Lyndon Johnson). Caro, 87, and Bob Gottlieb, 91, are in a race against time to finish their life's work. The film premiered in June 2022 at the Tribeca Film Festival and has since played at dozens of festivals, winning several audience awards, was named one of the best five documentaries of the year by the National Board of Review, and has received rave reviews. The film was purchased by Sony Pictures Classics and is currently playing in theaters across the country.
Her first film, Today's Man, about her brother, who is on the Autistic Spectrum, aired on PBS (Independent Lens). Her film Romeo Romeo, about a young lesbian couple on a quest to have a baby, was also on PBS (America Reframed) and won the NLGJA award for excellence in Documentary.
She founded and ran an Off-Broadway theater company dedicated to producing new plays at accessible prices. With that company, Pure Orange Productions, she produced and directed plays, including Keith Bunin's The Principality of Sorrows[4] with Robert Sean Leonard, David Lansbury, and Joanna Going; Marking by Patrick Breen, starring Peter Dinklage, Amy Ryan, Adina Porter, and Maria Tucci. Other productions included Jonathan Marc Sherman's Evolution with Josh Hamilton and Peter Dinklage, Noel Coward's Private Lives with Sara Ramirez, and Fifth Planet by David Auburn with Christina Kirk and Michael Ian Black. Gottlieb directed plays for Naked Angels, New York Stage and Film, malaparte, and Julliard.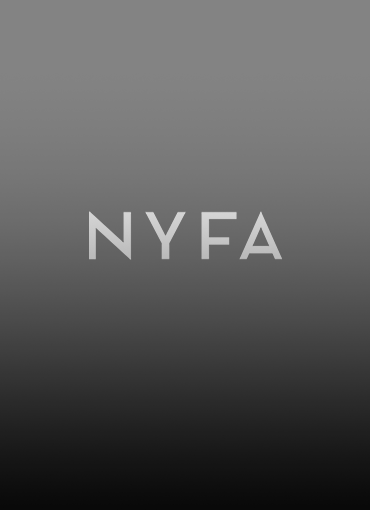 Eduardo Santa-Maria
---
Eddy Moon is a Latin-American Producer, Editor, and Colorist based in Miami, Fl. A graduate student of the Global Communications School at Florida International University, Eddy's work concentrates on storytelling at an international level, by molding a story out of the most human language, visuals, and color.
Eddy Moon worked in the editorial department of MTV and Nickelodeon, before deciding to start a production company with some of his closest collaborators, entitled White Elephant Group Films. Under which he not only edits and color grades but also produces short films, commercials, and music videos.
His most recently produced work, SCENES FROM OUR YOUNG MARRIAGE, premiered at the Borscht and Miami Film Festivals, before being distributed by PBS broadcasting. Also under his belt is the 2020 film A POSTCARD TO NINA which is set to have its North American premiere at the INSIDE OUT film festival, the largest LGBT festival in Canada.
Outside of producing Art Films, he is also a film professor at both Florida International University and the New York Film Academy on South Beach. Where he has focused the last 5 years to the discipline of editing and color grading, his two biggest passions in filmmaking.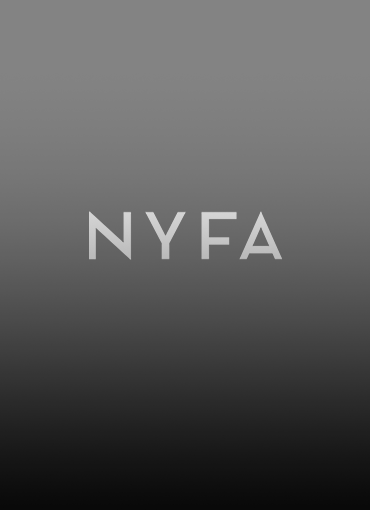 Barbara L.Sloan
---
Barbara Sloan's passion and experience with physical movement make her uniquely qualified to help deepen the actor's physical emotional connection through awareness of their bodies. With a background in teaching and working professionally for more than 30 years, collaborating with other artists, and founding two dance companies, her perspective is comprehensive and wholistic. As an active member in Actors' Equity, she has received 6 Carbonell nominations as well as a Silver Palm and New Times Award for Best Actress. She has done numerous commercials, and short and feature films, and has been a dubbing and voice-over artist for well over 20 years. Barbara was the founding artistic director of the University Center for the Performing Arts, as well as the artistic director of Body and Soul Dance Theatre and Duodada Dance Theatre. She has created two pieces for the Miami Light Project's Here and Now Festival worked with National Water Dance and was a member of Mary Street Dance.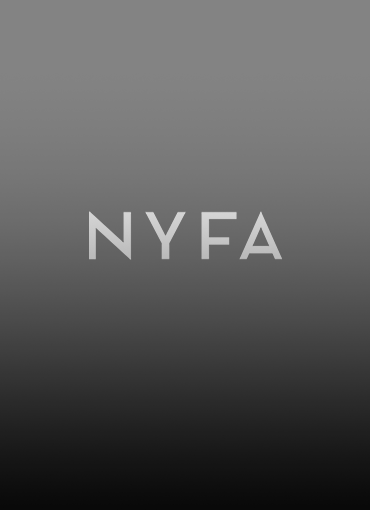 Juan Carlos Zaldivar
---
Zaldivar has a BFA and MFA from NYU's Tisch School of the Arts, and has taught as adjunct faculty there.
• tenured as full-time faculty at Miami International University's Institute of Art and Design.
• as a sound editor and designer, has worked in Academy Nominated films such as Ang Lee's "Sense and Sensibility;" "On the ropes" and on HBO's America Undercover, which garnered an Emmy nomination.
• has had video artworks screened at many festivals worldwide and broadcast on PBS, ABC, IFC, Showtime and WE.
• received numerous grants and awards.
• directing credits include "90 Miles" (PBS), "The Story of the Red Rose" (Showtime), "Palingenesis" and "Soldiers Pay" (IFC), co-directed with David O. Russell and Tricia Regan
• served as a Juror for several mayor film festivals including the Sundance International Film Festival.
• recently tenured with Doc Society (previously Britdoc Foundation) as the Outreach Director for Good Pitch Miami 2017 https://goodpitch.org/events/gpmia2017
• associate produced the feature doc "Buena Vista Social Club, Adios" 2017
• co-produced the VR film "A history of Cuban dance" (Sundance & SXSW 2016)
• directed the VR doc entitled "SwampScapes"
• is a 2019 fellow at the Venice Biennale Cinema College..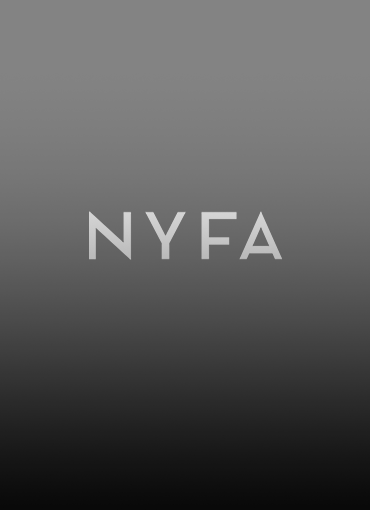 Adam Frost
---
Adam Frost is currently a writer and co-executive producer on APTN's Indigenous crime drama TRIBAL. He previously spent five seasons writing and producing episodes on the Emmy-nominated and five-time People's Choice Award-winning ABC drama CASTLE. Adam began his television writing career working as an assistant on THE WALKING DEAD, and the NBC/Bruckheimer drama CHASE. Prior to developing a lasting career in writing, Adam spent over ten years as an actor appearing on shows for CBS, FOX, TNT, SHOWTIME, MTV, SYFY and worked in development under veteran producer Fred Roos (The Godfather II, Lost in Translation) and Jason Netter (Preacher, The Boys). He's currently writing and producing the forthcoming second season of TRIBAL and he's also one helluva Tee Ball coach.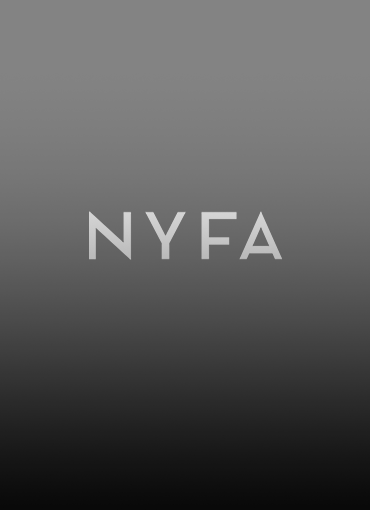 Bruce Buckley
---
After graduating from Seneca College in Canada Bruce Buckley was recruited by 3D computer software company Alias Research to work in their Customer Support department as a consultant to the entertainment industry in 1989. Having clients to work with Warner Bros., Disney, Boss Films, ESPN and ILM to go onsite as a trainer. In 1993 he was recruited by ILM to work as a CG artist in their new and upcoming CGI division with his first credited film being Steven Spielberg Casper. In 1995 Disney recruited Bruce to help start their new full 3D character animation department and to be Lead Modeling Artist on Dinosaur.
Over the years the next 20+ years he has worked as a modeling/texture artist, a 3D designer, concept artist and CG Supervisor for many feature films both full 3D animation and visual effects. His work has taken him to help create designs from highly photo-real to complete cartoon style characters, sets and props. From being a character designer on The Incredibles and Astro Boy to CG Supervisor on Fantastic 4, Deadpool2, The Wild, Jack the Giant Killer and many others feature films.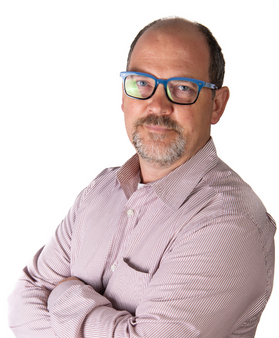 Erik Paesel
---
Erik Paesel has worked in Hollywood primarily at Digital Editing Houses such as The Post Group, Laser Pacific and ADS. He has worked on shows such as Law & Order, CSI and The Voice and for clients such as Netflix, Showtime, HBO and iTunes. . He has also edited several independent Documentary Productions from his home studio. He also taught Film at The Academy Of Visual and Performing Arts at Culver City High School.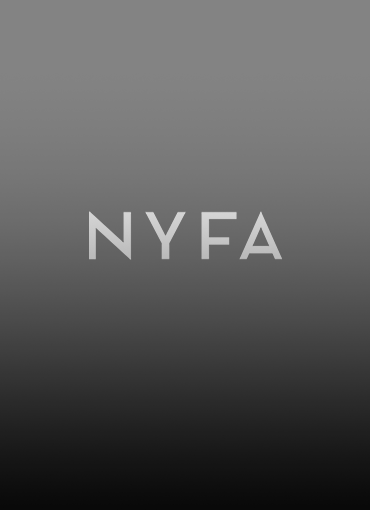 Art Helterbran, Jr.
---
Art Helterbran, Jr. joined NYFA in 2011 as a directing instructor and subsequently served as Chair of the Filmmaking Department. Prior to becoming Director of CETL, Art played a vital role in the Academy overseas, most notably as the Academic Dean of NYFA Australia.
Also a freelance writer, producer, and director, Art has produced commercials that have aired throughout Southern California. His short films have screened around the country in Oscar-qualifying festivals such as the Rhode Island International Film Festival, the Nashville Film Festival, and the Palm Springs International ShortFest.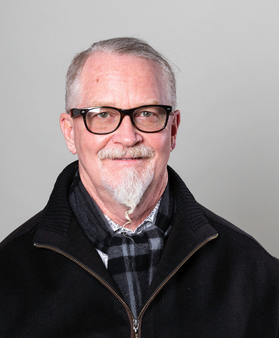 Jim Hillin
---
Jim came to Los Angeles in 1979 as an artist, animator and musician. He began is career in computer graphics at a start-up in 1985 in Pasadena, CA. while also attending The Art Center College of Design. As an artist, he pushed to learn the engineering side of CGI, eating and breathing the new discipline.
In his fifth year in the business, Jim was chosen to be the Artistic Supervisor of CGI for "Beauty and the Beast" at Disney.
In 1993, he was hired as the Director of Digital Production for a new VFX shop, Digital Domain. He hired the first crew, created specs for the original software, including "Nuke" and worked on many motion pictures.
In 1995, Jim returned to Disney to head up a new live-action animated project, called 'Dinosaur.' After completing his work on the film, he worked as a Writer-Director at Disney Animation, pitching five animated features and two shorts in six months.
In 2000, Jim was elected by his peers into the Visual Effects Branch of the Academy of Motion Picture Arts and Sciences. In addition, Jim belongs to the Visual Effects Society, The Animation Guild and he has recently joined The Television Academy.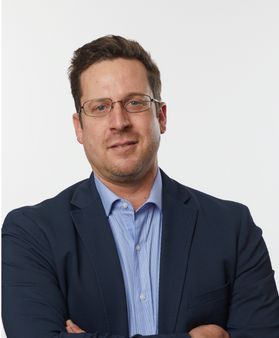 Christopher Macdougall
---
Christopher Macdougall is an attorney based in NYC, where he represents individual and business clients primarily in the arts and entertainment fields, including film, television, music, dance, theater, and literature. He also represents small businesses and startups. While his practice is primarily focused on deal making, transactional work, and general business advice, Mr. Macdougall has dispute resolution and litigation experience. In addition to his law practice, Mr. Macdougall serves as outside business affairs for L.A. Dance Project, a nonprofit dance and arts organization.
Mr. Macdougall holds a law degree from Rutgers School of Law. Before attending law school, Christopher danced with the New York City Ballet for a number of years. With a background as a creative professional, Mr. Macdougall brings a unique and personal perspective to his legal practice.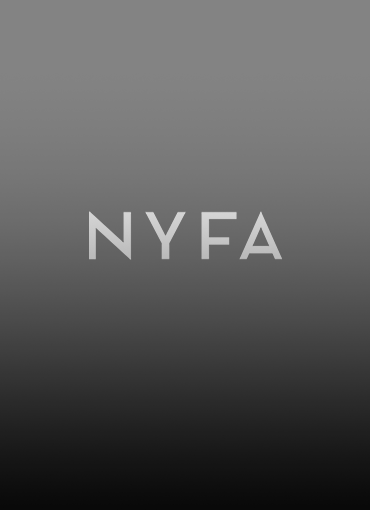 Susannah Ludwig
---
Susannah Ludwig
Producer
Susannah Ludwig's dynamic career in film production includes producing KINGS POINT, which was nominated for an Academy Award.
Her latest project, ON MEDITATION, was released theatrically and via Netflix in 2016. ON MEDITATION features such notable personalities as Congressman Tim Ryan, Filmmaker David Lynch, Giancarlo Esposito and Peter Matthiessen.
Additionally, Ludwig has served as an Executive Producer for Snapdragon Films, working with client such as Microsoft, Xerox, Weight Watchers, Conde Nast Traveler, Johnson & Johnson and Lululemon.
She co-created the docu-series BOOMTOWN, about the effects of oil discovery on a town in North Dakota. BOOMTOWN, which aired on Discovery/Planet Green, won the IDA award for best documentary series, 2011.
STOLEN, a documentary exploring the 1990 art heist at Boston's Isabella Stewart Gardner Museum, was released theatrically in 50 cities, distributed via Netflix and broadcast on PBS' Independent Lens series.
Five years ago she started PORTRAITS THAT MOVE, a business that creates short documentaries of children for families.
Ludwig serves on the board of Kids In Need Foundation, a non-profit that provides school supplies to children who cannot afford them. She lives in Long Island.