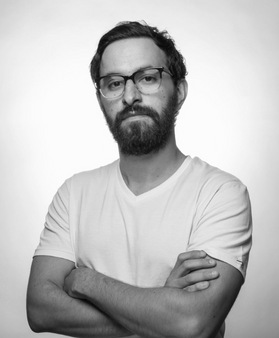 Daniel Abrusci
---
Daniel Abrusci is a multi awarded audio engineer with over 12 years of experience.
He has worked in recognized studios such as Quad Studios (Nashville, USA)
10K Islands (Los Angeles, USA) and Red Squid Studios (Miami, USA).
Daniel started learning pro tools in 2007 right after graduating high school and he was working in audio post production by 2008.
He has a Bachelor's degree in audio engineering and a Master's degree in sound design and mixing for film, TV and Videogames.
He enjoys recording and mixing music, doing sound design and mixing a variety of projects like feature films and documentaries.
Daniel has been teaching sound to film students at the New York Film Academy since 2016.
Some of his credits include:
MUSIC
– Enrique Iglesias ft Wisin, Conrad Sewell, Marta Sanchez, Todd Morse (The Offspring, H2O), Major Lazer.
TV:
BBC, NBC, Cbeebies, Nickelodeon, History channel, Georgia Lottery, Florida lottery, Walgreens, Gatorade, Scout boats, Samsung, Sony, Care Plus, Toy's r us, Waze, Epic in motion, Delta Airlines, Telemundo, among others.
FILM:
– Dawg Fight, 30 for 30 (The U part 2), UMA, Cadena perpetua (Life sentence) short film, Devuélveme la vida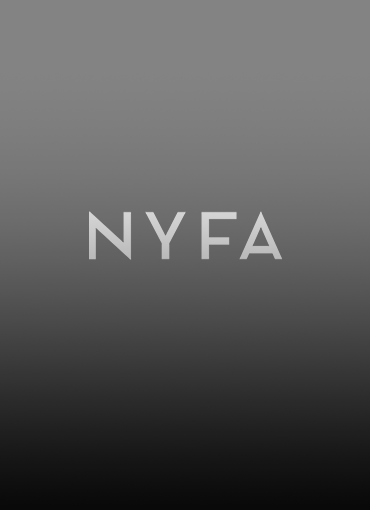 Katie Adams
---
A Pittsburgh native, is thrilled to be teaching at NYFA under the direction of Kristy Cates. Broadway: Wicked (Glinda Standby- 200+ performances).  1st National Tours: Wicked (Glinda Standby), Urinetown (Soupy Sue), Grease (Marty).  Off-Broadway: Vanities, Second Stage; Henry Sweet Henry (Gil), York Theatre; Cam Jansen, Lamb's Theatre. TV/Film: A Very Wicked Halloween-Celebrating 15 Years on Broadway (Glindas) NBC; The Tonight Show with Jay Leno ("One Short Day" performance) NBC; The Other Celia (Celia) Boston College Independent Film. Favorite Regional Credits: Hello, Dolly! (Minnie Fay), Pittburgh CLO; King of Hearts, Lucky Guy (Chicky) Goodspeed; Radio City Christmas Spectacular, LA (Mrs. Claus); The Fantasticks (Luisa).  Workshops:  Wedding Singer, Slut, 9 to 5, The Fisher King, Pure Country, and High School Musical.  Casting Intern at The Telsey Office. Graduate of the The Boston Conservatory.  Forever grateful for my Joe and delicious girls Ellie and Gracie.  We are lucky to be here, so let's play!
www.katieadamsstudio.com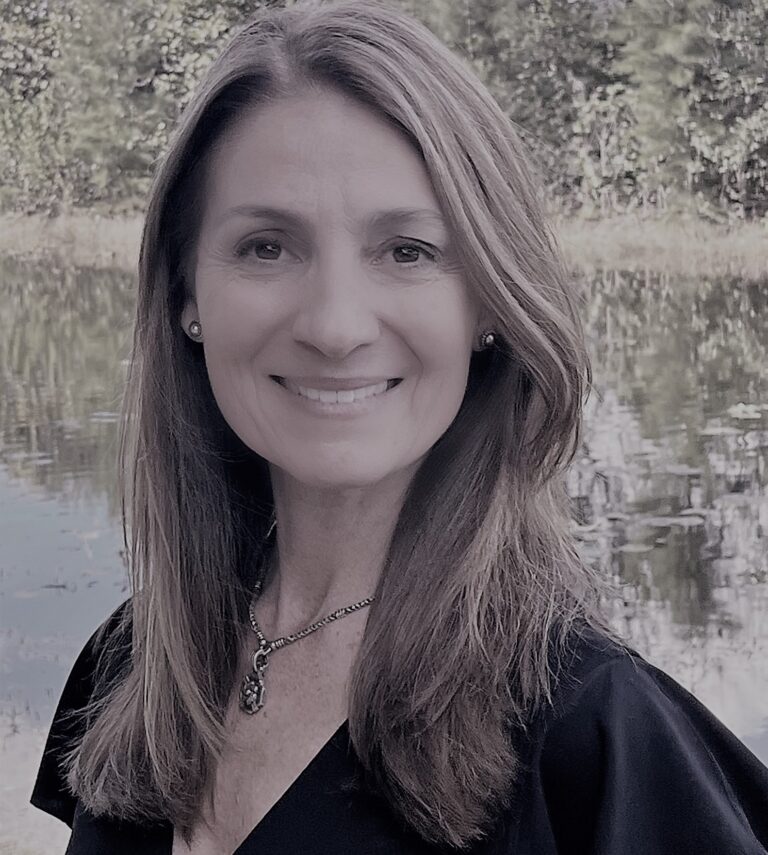 Adriana Elisa Alegre PhD
---
Adriana Alegre is a biologist, originally form Argentina. She hold a doctorate degree in Biological Sciences. She is an energetic communicator, passionate about increasing awareness of environmental issues and sustainable use of natural resources. She have a strong academic background in Biology and a vast experience in Research. Since 2008 she have been teaching at several institutions in Florida, Lecturer associate rank III at NSU, MDC, BC and an academic instructor at New York Film Academy at South Beach branch. Her areas of expertise are Biology, Botany, Entomology, Zoology & Environmental Science. She have a passion for exploration and discovery. She have more than 14 years of teaching experience at a great diversity of college students. She have successfully built biology projects and coordinated scientific research programs in applied entomology. I have also performed scientific and technical research in a laboratory environment.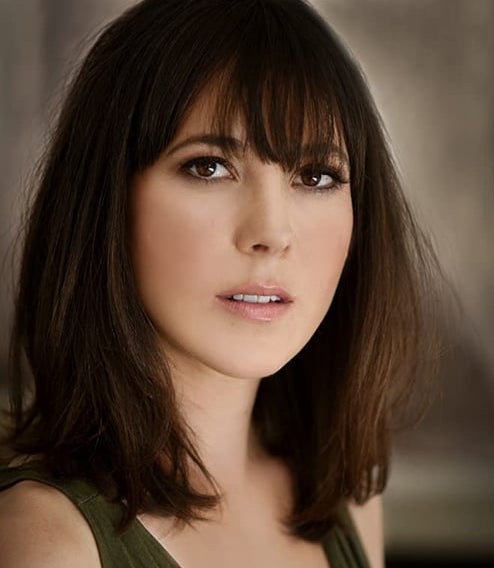 Alexa Alemanni
---
BA in History & Theater, Vassar College.
Alexa started as an actress on Emmy-winning drama Mad Men for four seasons, for which she won a SAG Award. In television, she has staffed on TNT's The Librarians and sold a pilot to Tornante with Intrigue Entertainment. In feature films, she wrote Something Borrowed, the sequel to the 2006 hit Something Blue for Black Label Media, and the adaptation of the book Serpent's Bite by Warren Adler for Grey Eagle Films. Alexa sold the feature I Won't Be Home for Christmas to UCP for USA. Another feature project, The Lion in the Library, was recently set up with Prodigal Entertainment and Level Forward. She has projects in development with Team Downey, Hello Sunshine, and A Thousand Ships. For the Screenwriting Department in LA, she teaches Scene Study, Script To Screen, Writing The Feature Film, Writing The TV Pilot, Masters Character Workshop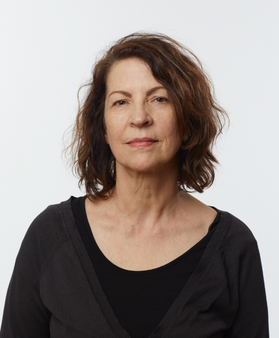 Vivien Allender
---
Born in Melbourne Australia, Vivien Allender moved to Tokyo at the age of 17 and quickly mastered Japanese. She spent many years living and working in Asia. Japan had an indelible influence on the evolution of her aesthetics, and today her photographic style reflects that unique experience.
In 2012 Vivien completed a Master's at Victoria College of the Arts at Melbourne University.
She has been published globally and has shot many fashion and beauty campaigns. As a writer she had her own monthly page in Vogue Australia. Her work has been exhibited in Australia and in Tokyo.
Vivien currently lives and works in New York, but loves traveling for work and pleasure and enjoys stellar experiences along the way—artistic, cultural, historic, culinary, and inspired. She has shot in various countries throughout Asia, Europe, Australia, and the Americas.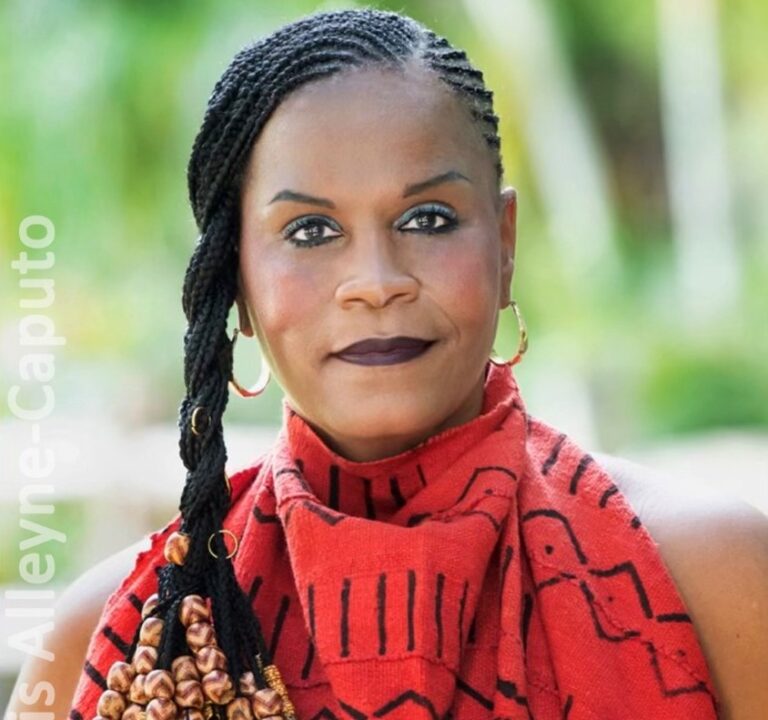 Alexis Alleyne-Caputo
---
Alexis Alleyne-Caputo is an interdisciplinary artist presenting work of her master project Afro Dairies™. Afro Diaries is a collection of work by, for, and about women of color, offering a window into the landscape of miscarriages women endure. The work reflects and refracts the critical issues of identity, cultural differences, and human rights, and draws from myriad issues and concerns that create conflict and inequality in society. She is a graduate of Goddard College (MFA), New York University (MA & BS/MA), and is a certified Arts in Medicine practitioner. A university professor and lecturer, Alleyne-Caputo is faculty at the New York Film Academy, where she teaches movement and has taught at the University of Miami (2014- 2017) New World School of the Arts at Miami-Dade College (2010-2015), as guest artist at Harlem School of the Arts and served as art consultant at Florida Memorial University.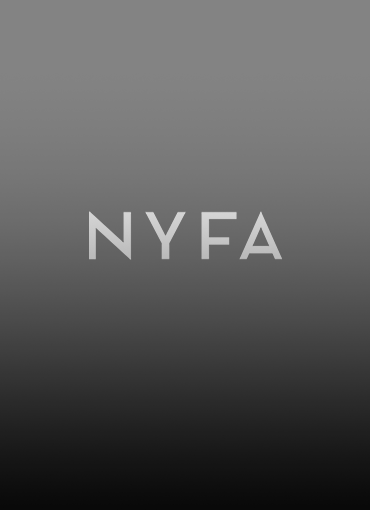 Jonathan Appell
---
Sound instructor Jonathan Appell has had an unusually diverse career. His work can be heard on TV shows like Ed and The Dana Carvey Show; movies like First Wives Club and Coyote Ugly; recordings by legendary artists like Carole King, Bette Midler, Billy Porter, and Grover Washington, Jr.; anime cartoons like The Gokusen and Shura No Toki; and literally hundreds of television and radio commercials – including several for which he also provided the voiceover (we said he's diverse!).
In addition to his ongoing freelance audio work, Jonathan has also been teaching for the last 15 years. Beyond his impressive resume, his credentials include a Bachelor of Science in Audio Technology Instruction from SUNY Empire State College, an AVID Certified Pro Tools Instructor, a voting member of the National Academy of Recording Arts & Sciences (NARAS), and an active member of the Audio Engineering Society (AES).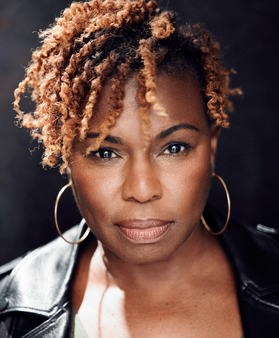 Patrice DeGraff Arenas
---
Patrice DeGraff Arenas hails from Miami, Florida where her love of theater was encouraged by her mom, a former drama teacher and administrator in MDCPS. She received a BFA from Florida State and MFA in Performance from The University of Pittsburgh. She is a proud member of AEA, SAG-AFTRA and UTD. Theater highlights include Skeleton Crew, at Gablestage directed Edson Jean, Gidion's Knot, Tempest and The Rant at New Theater, directed by Ricky J. Martinez, In Darfur at Mosiac, directed by Richard Jay Simon, Working at San Diego Rep, directed by Sam Woodhouse and Hair at the Wadsworth CA, directed by Arthur Seidelman. Film roles include,The Jackson's an American Dream (ABC) and Exit. Directing achievements include I Know What I Am and I'm Not What You Call Me, a staged reading at the Adrienne Arsht Center. When not performing, she can be found teaching Voice and Speech and Advanced Acting Technique at New York Film Academy South Beach as well as the Department Chair, Fine Arts at American High (MDCPS). Performing is a dance that affords many partners, contributing different styles that enhance the choreography of life's joys and sorrows. I am grateful to my loving tribe which includes family, friends, students' former and present.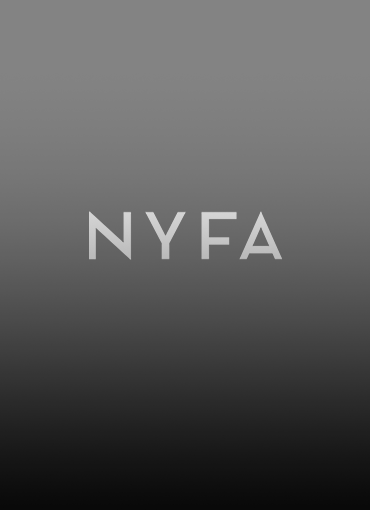 Zareh Arevshatian
---
M.A. in Critical Studies, California State University, Northridge; B.A. in Radio-Television-Film, CSUN. Adjunct faculty at Los Angeles Mission College. Media Coordinator for the School of Film, TV, and Digital Media at UCLA. Background in retrospectives and festival programming, American Film Institute, American Cinematheque, and UCLA.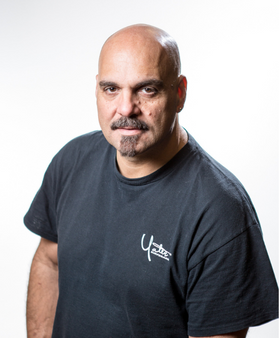 David Armstrong
---
David A. Armstrong has more than 35 years of film industry experience and holds an MFA in Cinematography from the prestigious American Film Institute (AFI) and a BFA from the California Institute of the Arts (CalArts). Starting as a camera assistant, he has risen through the ranks to become a cinematographer. He has over 100 feature film and television productions to his credit.
He is the first recipient of the ASC (American Society of Cinematographers) Student Heritage Award, and his AFI short film John received the Student Academy Award Gold and the AFI's Franklin J. Schafer Award. He served as director of photography for James Wan (The Conjuring, Aquaman) on the Saw film franchise (Saw I-VI). As a key team member of the Saw franchise, he helped to create the Guinness Book of World Record for largest-grossing horror film franchise in history.
Armstrong also directs feature films, and has directed actors including Forest Whitaker, Ray Liotta, Peter Stormare, Common, Justin Chatwin, Stephen Lang, Michael Chiklis, Nikki Reed, and Martin Csokas. His most recent feature, The Assassin's Code, a neo-noir thriller starring Peter Stormare (Fargo) and Justin Chatwin (Shameless), premiered at the 42nd Cleveland International Film Festival in April 2018, with theatrical release by Gravitas Venture and VOD in May 2018.
Robert Aronowitz
---
Robert Aronowitz is a New York City based SAG-AFTRA Stunt Performer, Fight/Intimacy Coordinator, Actor, and Certified Combat Instructor. Robert is the Co-Founder of Neutral Chaos a company that offers choreographic solutions, private combat instruction, and masterclass training opportunities in the greater New York City area. Robert is also the founding coordinator of a 3-day stage and screen stunt workshop, "The Tourist Trap" held annually in Orlando, Florida.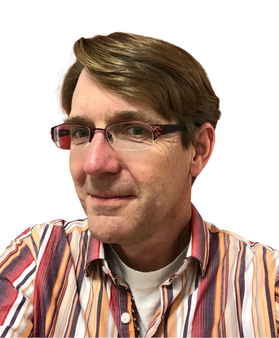 Andy Ashcraft
---
BA in Graphic Design, UCLA
Andy is the founder of Giantsdance Games. He has held game design positions at Sony Computer Entertainment of America (working on God of War and God of War II), Electronic Arts, THQ, Disney Mobile, Disney Consumer Products, and THQ.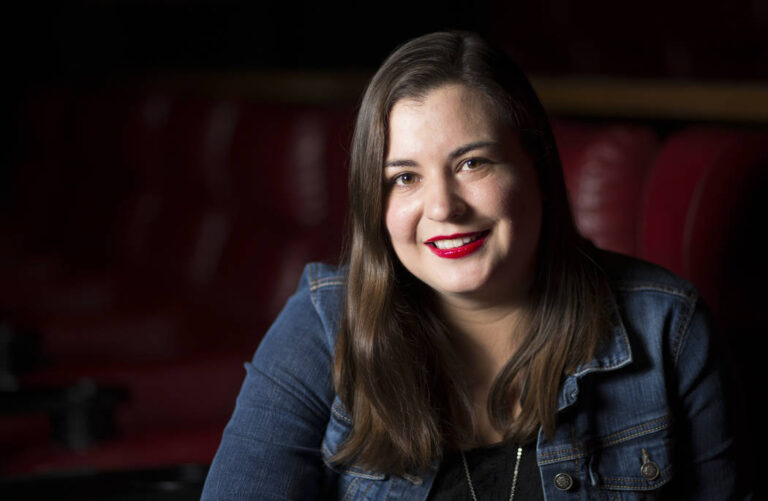 Ashton Avila
---
MFA in Film Production, Chapman University
Ashton Avila (she/her) is a Mexican American writer-director mentored by David O. Russell, David S. Ward, Rob Cohen, Martha Coolidge, and Anne Beatts, who was selected as an Emerging Creator by the National Association of Latino Independent Producers. She has directed the Playstation original series pilot Two Roads, the musical comedy Trying To F*ck: A Modern Day Romance, as well as the short films I Got You, Have A Little Faith, Everfall, and Lake Forest Road. For the Screenwriting Department in LA, she teaches Online Screenwriting, Storytelling with Purpose, Script To Screen, Feature Workshops, and Elements of Screenwriting.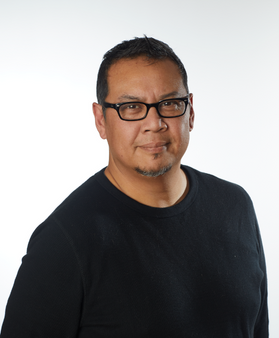 Arsenio G. Assin
---
Arsenio G. Assin received his BFA from City College of New York's Picker Institute in Film and Media Studies. Afterward, he worked for several years in various genres in New York, including music videos, documentaries, commercials, industrials, ENG., and independent shorts and features in the different crew departments, such as a key grip, sound, electrician, AC, production design and eventually DOP. His work history has ranged from work for bigger productions, such as an AC for the New York second unit crew of Stanley Kubrick's last film, Eyes Wide Shut, to smaller productions of independent companies such as cult favorite Troma Entertainment's feature films Citizen Toxie and Poultrygeist. As a cinematographer, his work in indie films, The Viscous Circle and Sad Spanish Song has been accepted in several festivals as well as had a theatrical release. His longtime collaboration with director Preston Miller has seen his work in the micro-budget film Jones, reviewed by Amy Taubin in Film Comment as "a find." He believes that it was these varied work experiences that gave him insight into the challenges that face new and upcoming filmmakers.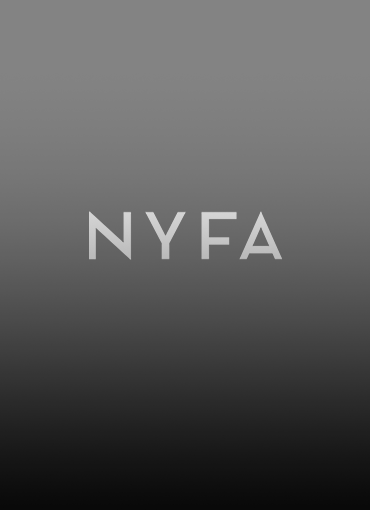 Maria Del Bagno
---
Graduate of the American Academy of Dramatic Arts, apprenticed under renowned master choreographer, Jaime Rogers, and the "Father of Jazz Dance," Luigi. Over 25 years of experience as a dance instructor. Named one of L.A.'s top choreographers by L.A. Jazz Dance Foundation.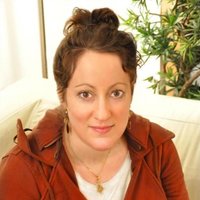 Lori Balaban
---
MFA in Creative Writing from City College of New York.
Lori Balaban is the creator of the web series Irrelevant White Girl, WTF, Property Vets, and Harley Davidson 105th Anniversary. She worked as a writer and director on the TLC variety series Random Acts of Duff and penned the novel Left of Bang. Lori has served as an Executive Producer at AMC and launched their integrated content department. For the Screenwriting Department in LA, she teaches Online Screenwriting Workshops.