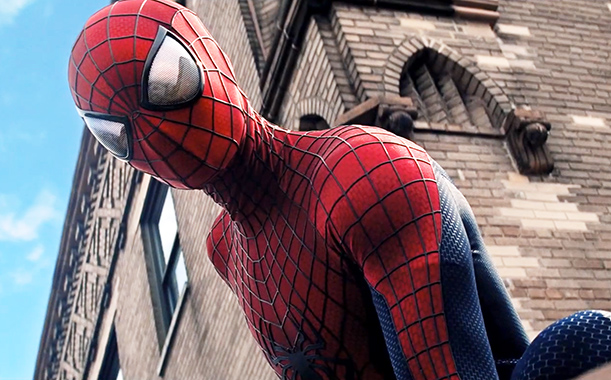 Attention Spider-Man fans! ACTION CASTING is looking for knowledgeable and enthusiastic Spider-Man super fans from the New York Film Academy to audition for a once-in-a-lifetime experience! Visit one of their regional fan search events and you may get an opportunity to swing like Spidey, meet a cast member, or go behind-the-scenes of the new movie The Amazing Spider-Man 2.
Five people will be selected to be featured in a promotional campaign which will air across the networks of NBCUniversal.
TO BE CONSIDERED, YOU MUST…
Be an avid Spider-Man fan and knowledgeable about all things Spider-Man.
Attend one of the regional selection events, happening in various cities across the US at the date & location outlined below. COME IN COSTUME!! POINTS FOR EFFORT AND STYLE!!
Be available to fly to Los Angeles, CA or New York, NY March 31st-April 7th 2014 (exact dates tbd) to participate in a special Spider-Man experience and agree to be documented on film during this experience.
Agree to appear in a national promotional campaign across the properties of NBCUniversal related to Sony's The Amazing Spider-Man 2 film release.
IF SELECTED, AS PART OF YOUR PARTICIPATION YOU WILL DO THE FOLLOWING…
You'll travel to either Los Angeles, CA or New York, NY for two days with all expenses paid in the first week of April to film a national promotional campaign for The Amazing Spider-Man 2.
If you are under 18 years of age you are required to have a parent/guardian accompany you at the audition.
DATE: Wednesday, 03/12/14
TIME: 10:00AM – 6:00PM
LOCATION: MIDTOWN COMICS
64 Fulton Street, New York, NY 10038
(Corner of Gold St.)
For questions and all other inquiries please contact us at [email protected].
by nyfa