New York Film Academy is thrilled to announce that former Acting for Film student, Andrew Nazarbekian, was accepted into the "Top-51" on Season 15 (the farewell season) of one of the most popular shows in the history of American television—American Idol! It's worth mentioning that in the history of the show he is only the second participant from Russia who has made it to the audition round.
Andrew has been singing all of his life. From early childhood, he sang in the popular Russian ensemble "Neposedi," which gave him the opportunity to perform on the same stage with such stars as Luciano Pavarotti, Kylie Minogue, Pink, Sarah Brighton, and many others. At 17 he become a semi-finalist on the second season of the Russia version of "The Voice." At 20 he heard a desirable "yes" from Jennifer Lopez at the American Idol audition, adding: "I think we are all going to say probably the same thing that you have this naturally beautiful voice. You obviously are a really great singer. It'll be interesting to see what happens along the way. I'm going to say – YES!"
Now Andrew is finishing his Bachelor's degree at Moscow State University and getting ready to move to Los Angeles. Despite his busy schedule of concerts and photo shoots, he has kindly agreed to answer a few questions for the New York Film Academy.

Please tell us about your audition for American Idol. How did it all come about? 
I'm very practical, and right after I finished the 4-Week Acting for Film Workshop at NYFA last summer, I wanted to realize everything that I've learned in reality. And because I have some decent singing skills I've started looking for auditions in the field of music/acting and found out that American Idol started its castings for the final season.
But the audition in California was scheduled for September and I had planned to go back to Russia in August. The audition in Arkansas was the only one I could make, so I decided to try my luck. But luck passed me by and I did not get accepted. Shortly before that, I sent an online application, but did not have serious hopes. And suddenly, the day I was supposed to depart for Moscow, I received a call from FOX. They invited me for an individual casting in their television office, which for me, in turn, proved to be successful.
What was the most difficult part of the project?
I went through five qualifying rounds of the project, and for three of them we were shooting during one week. Therefore, we had to get up at 4:30 am and at 5:30 am had the meeting. We usually finished at midnight, so by the end of the week, during a rare break, it was normal to see the participants sleeping in piles on the floor. Perhaps this was the most difficult. After all, you also need to look good and fresh, and to sing. Fatigue primarily affects the vocal cords.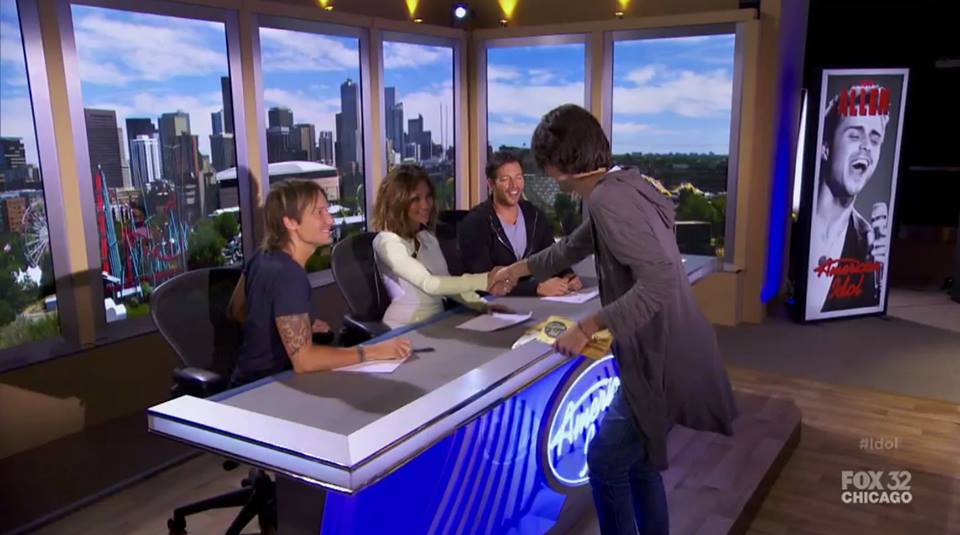 How was participation on American Idol impacted your career?
Perhaps the result is that I now have job offers not only in Russia but also in the United States. There were two offers from Las Vegas; I was invited to participate in musical stage performances. I've also been getting a lot of calls from modeling agencies.
In your opinion, what qualities must a person possess in order to succeed?
Have standard qualities. Be hard working. Have perseverance. But actually, I do not know yet…I'll tell you once I succeed!
The New York Film Academy is very proud of Andrew Nazarbekian and we wish him the best success in continuing to pursue his career in entertainment.
by nyfa