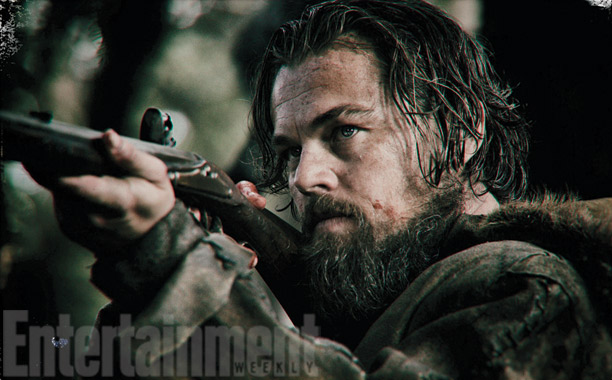 If Alejandro González Iñárritu's Birdman was your cup of tea, as it was with the Golden Globes and Oscars, start preparing for his next film The Revenant. The film stars heart-throb Leonardo DiCaprio and is currently filming in a frigid Calgary with Oscar winning cinematographer Emmanuel Lubezki (Gravity) behind the photogenic tundra.
In the film, Iñárritu tells the true story of Hugh Glass (DiCaprio), an American fur trapper and frontiersman in the early 1800s. After being mauled by a grizzly bear and left for dead, Glass made a heroic 200-mile trek back to civilization to find the men who abandoned him in his time of need, played by Tom Hardy, Will Poulter, and Domnhall Gleeson.
"He's a brave, incredible actor. I'm so surprised about how good he is," Iñárritu says of DiCaprio. "I think there's a profound understanding of humanity that I can see through his eyes."
The production, shot in extreme conditions, is scheduled to continue until April 2015, and further continues the director's interest in pushing the boundaries of filmmaking.
"It's a very experimental thing that we're doing here," says the Birdman director. "I'm now addicted to doing things that can fail horribly or maybe that can give us a surprise. We are all into it."
The Revenant will be released by Twentieth Century Fox on Christmas Day 2015.
by nyfa