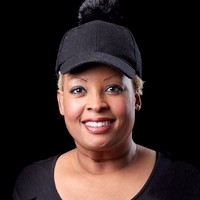 New York Film Academy (NYFA) MA Screenwriting alum Rosa Falu-Carrion was the keynote speaker at the seventh annual Luna Fest, hosted by the Burbank Chapter of Zonta International. 
Held at the Laemmle Theater in North Hollywood, the festival featured films by women, for women. The powerful stories portrayed in the Luna Fest touched each NYFA staff and faculty member in the audience.
"This film festival is a two-hour slate of films that inspired me like nobody's business," NYFA Los Angeles Festivals Advisor and Liaison Crickett Rumley said. "Female friendship isn't always depicted accurately in the media. These films put female friendship at their center. I'll absolutely be suggesting that my students, both male and female, check out the film festival next year."
It's so much fun! LUNAFEST – March 17 – Get tickets NOW! https://t.co/K3tjlsjiqm pic.twitter.com/qRV5Cz86E8

— Zonta Burbank (@ZontaBurbank) March 10, 2018
The Luna Film Festival is just one way in which the local chapter of Zonta International helps female filmmakers. Proceeds from the Luna Film Festival ticket sales help fund the Wings Grant, which helps support women looking to further their education after enduring a hardship.
The Wings Grant was established eight years ago, and this year, Falu-Carrion is the recipient. About the Wings Grant, Zonta Club of Burbank Foundation President Nickie Bonner explained, "We chose to help support the education of older women because there isn't a lot of financial aid available to them."
Falu-Carrion shared her story of how the Wings Grant helped to open new possibilities for her at a crossroads in her life. When her husband died, Falu-Carrion wasn't sure what to do with her life next. The former event planner found solace in watching films.
"I was stuck for a very long time," Falu-Carrion said. "I thought there was no use for me anymore. I couldn't find my identity. I just existed. I began watching more and more films. All of a sudden, my imagination was running."
As Falu-Carrion watched new movies being released, she realized she didn't see a lot of characters that looked like her.
"My family is originally from Puerto Rico," she explained. "I'm all kinds of mixed. Plus, I'm a military brat. I have so many different life experiences and cultural differences that I want to include in my storytelling."
Falu-Carrion began taking online screenwriting classes at NYFA, and then she decided she would need to immerse herself in a full-time graduate program. If she was ever going to achieve her dream of seeing her story on the big screen, she felt she had to "go big or go home."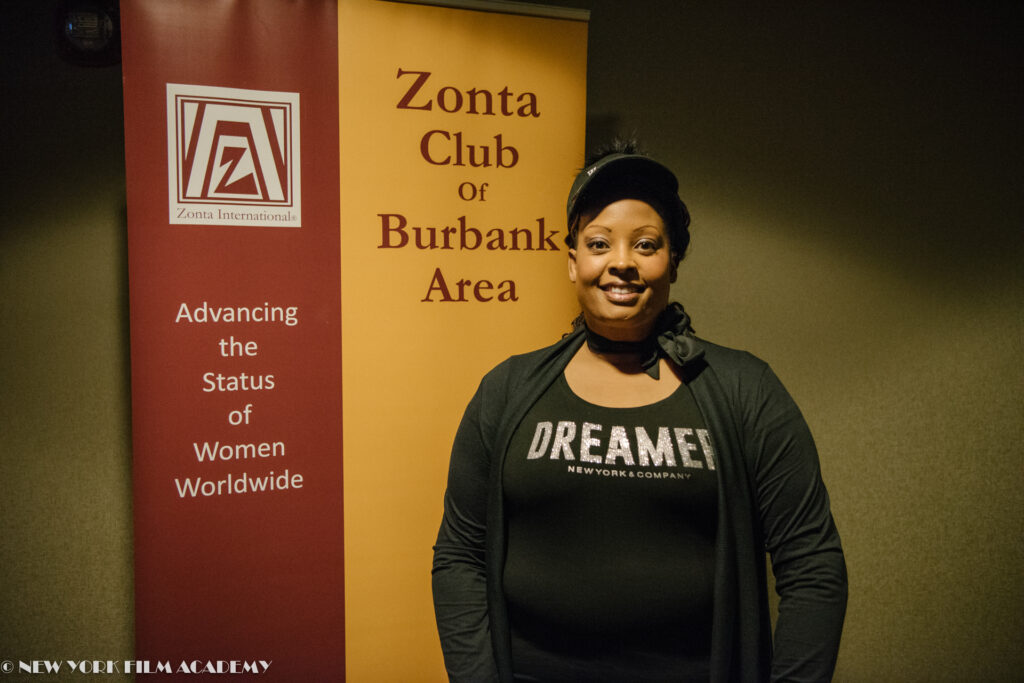 Falu-Carrion credits the "intenese" education she received in the New York Film Academy Los Angeles' MA Screenwriting program with her success. "I was surprised, at my age, that I had enough brain energy," she joked.  
The intensity of the MA program was a motivator for Falu-Carrion, who said she never backs away from a challenge. Called "Mama Rosa" by her classmates, she was inspired by her instructors and motivated by her classmates.
"I had a wonderful time at NYFA," she said. "I made some great friends."
The first graduating MA class at NYFA Los Angeles was small but mighty. "We were tight," Falu-Carrion recalled. "We helped each other through it." She boasted that the entire class made sure they graduated as a team. "We left no man behind," she said.
Falu-Carrion encouraged anyone hesitant about getting into the industry to think of her story.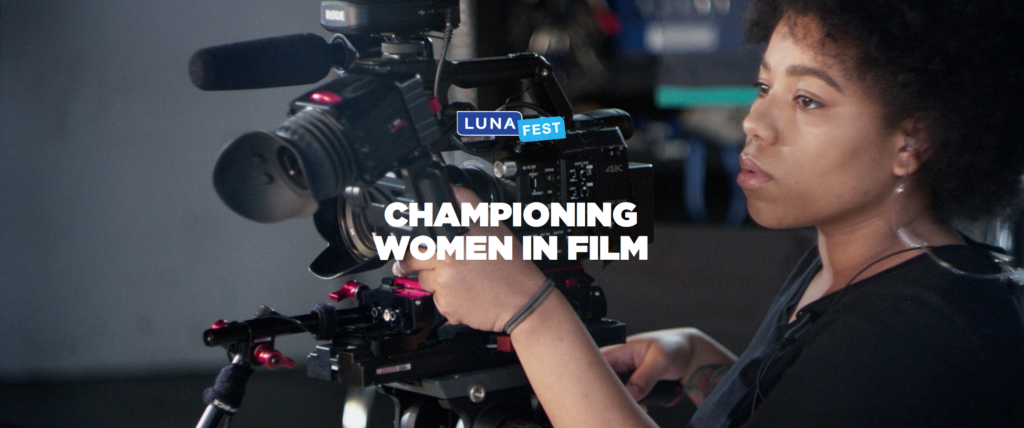 "I was scared on my first day," she admitted. "I was 45 years old. I thought, 'What am I doing with these 20-year-olds?'" Yet, she knew that her perspective was a unique one and it didn't take long for Falu-Carrion to see the fruits of her labor. At the end of the program, she had a script ready to sell.
"If you feel that you missed your opportunity," Falu-Carrion said, "That's when you need to go grab the opportunity."
The New York Film Academy would like to congratulate Rosa Falu-Carrion on for being selected for the Wing Grant and for her keynote speech at this year's Luna Fest.
The application for the Wings Grant opens on April 30 and September 30. To learn more about Zonta of Burbank click here.
by nyfa