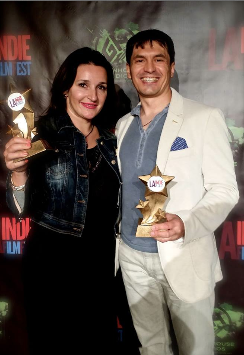 Stepping Out, a short film directed by our former Ukrainian student Nataliya Padilla, just received two awards: Best Actress and Best Director at the LA Indie Film Festival.
The film has also been accepted in the Short Film Corner at Cannes Film Festival.
The film tells a story about "A young woman takes an emotional journey when she is forced to spend a day in old person skin."
Nataliya has studied her first year in Filmmaking at New York Film Academy Abu Dhabi, and moved to the NYFA Los Angeles campus to complete her Masters in Fine Art in Filmmaking.
Congratulations to Nataliya and looking forward to see more awards!
by nyfa