Acelina Kuchukova is a talented and ambitious woman who began working as a model at a very young age. In addition to modeling, Acelina received a degree in finance in her home country of Kazakhstan. After achieving many accomplishments in her career, she decided to become an actress. Now she works in Hollywood and can be seen in commercials, music videos and films. Despite her busy schedule, Acelina continues to improve herself and always has a positive attitude. She is already a SAG-AFTRA member and is ready to share some of her professional secrets.
Acelina, please tell us how you became a model? Was it your childhood dream?
No, it happened suddenly. When I was 13, two other girls and I were chosen from our school to present flowers to the President of Kazakhstan during some of the major official events of Astana. They taught us how to dress up, to do beautiful make up and so on. I was going to school in the mornings, and after that I attended different events in the national costume. I did not think I would become an actress at that time, but I became the face of Procter & Gamble Company in Kazakhstan in 2008. One of the tasks of that project was to make a short film. I started to work with a famous actor, Sergey Ufimtsev. I felt in my heart: "Oh, I like it, I want to become an actress." At that moment my destiny was determined. When I won the "Miss Kazakhstan" competition, I went on to another competition, "Miss Universe." There I was presented with a certificate for training at NYFA in Los Angeles in the Acting for Film program. It was in 2010. It was more important than the crown for me; it was the fulfillment of my dream!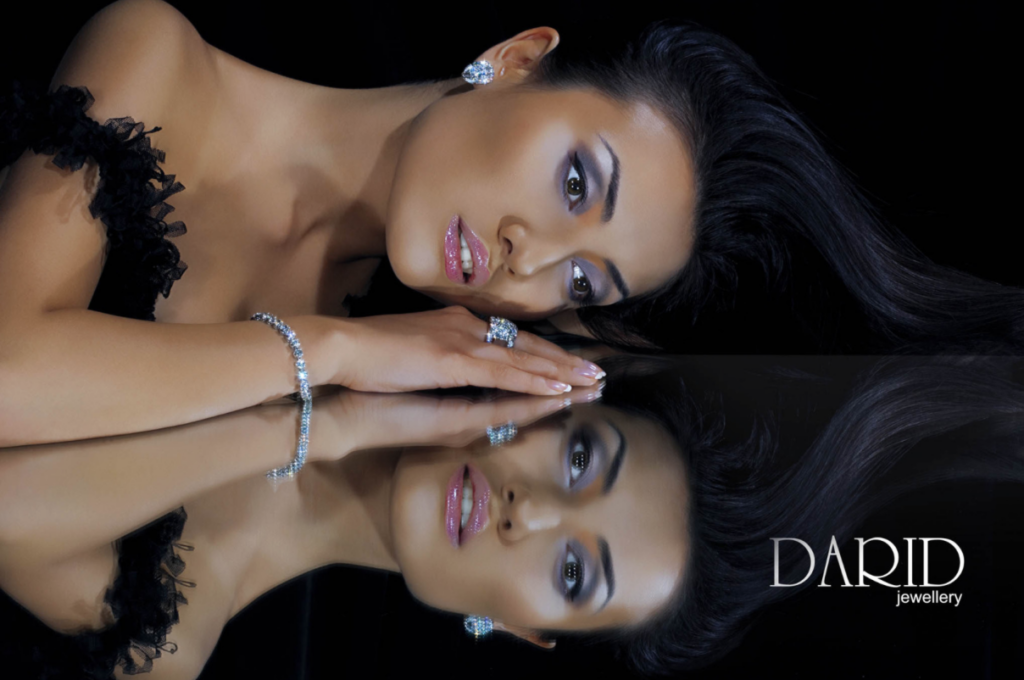 Before entering NYFA I decided to go to one last competition, "Miss Multiverse," and won the crown there. When my victory was announced, I was so excited. I did not expect that. Before that I had never won any international competitions. It was a worthy finish to my career as a model. I started my education in America in January 2014, in Hollywood, the home of the film industry.
You are in SAG-AFTRA, the Actor's union. Please tell us what is required to enter SAG-AFTRA?
It is not easy. Anyone can get there, but there are some requirements. I started to work as an extra. It is very important to accept every job, because you do not know which will open the door for your career. This happened to me. I went to a small project and the director of a bigger project noticed me there. They accepted me because of my role as an extra in "La-La Land." I received a SAG voucher on March 8, 2015, but became a full member of the union only six months ago because you have to pay a fee to join. You need to work on a large project if you want to become a member of SAG. In fact, you can be in commercials for big companies to enter the Union, but this project should be big.
Tell us more about your projects?
When I graduated NYFA, I got an OPT and had a lot of practice before I started fully working. I starred in short films, feature films, TV shows. I played in a commercial for Hulu. Recently, I had a part in a commercial about skin care products for a big company, Kayani. This was a very big project with video and brochures; I was a lead. I also starred in many music videos including RedOne's "Don't You Need Somebody," Don Broco's "Automatic," Chris Brown's "Picture Me Rollin" and AWOLNATION's "Woman Woman" directed by Marc Klasfeld to name few.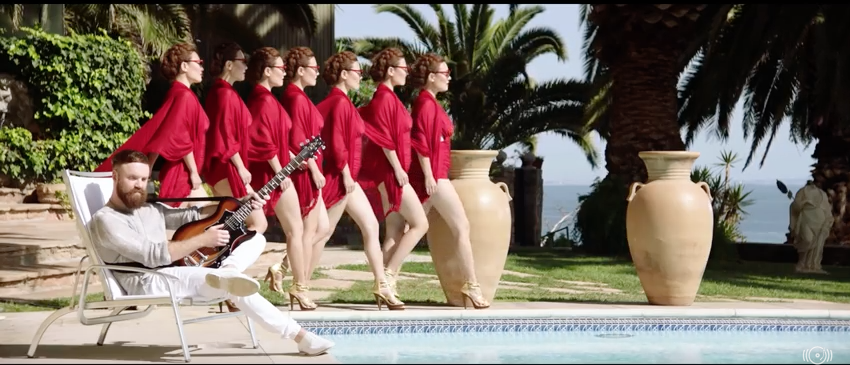 Can you tell us about your work in the theater?
Yes, 2015 was very productive for me on stage. I was in the play "Imported Bride" at the Torrance Cultural Arts Theatre with 500 seats. Then I had a lead role in "Morbid Cabaret" at the McCadden Place Theater for two months. At the Next Stage Theatre I played in "The Dark Side of the Moon" directed by Chris Berubes. Also, when I was at NYFA, I performed in several plays.
Which projects are you most proud of?
My Kazakhstan TV project with Procter & Gamble, the television show "Pantene." Also, I am very proud to have been awarded the crown at "Miss Multiverse" in 2014.
I starred in a commercial with Antonio Banderas, which was very important to me. In Hollywood, I am proud of my performances at the Torrance Cultural Arts Theatre, where for the first time I played in front of such a large audience. I am very proud of my work in the Hulu and Kayani commercials as well.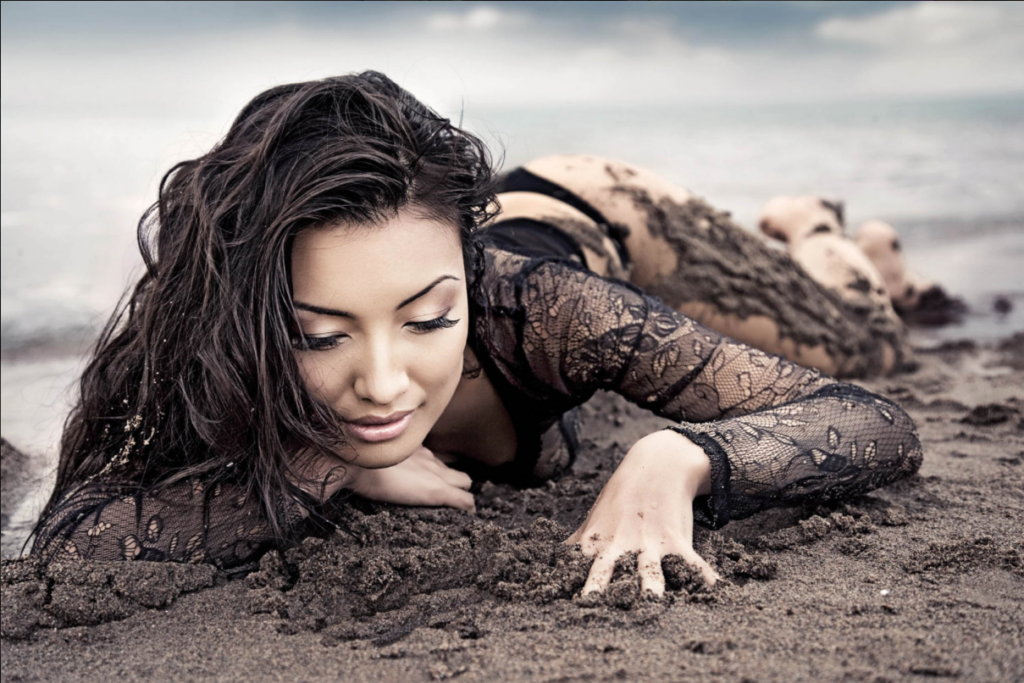 Acelina, please tell us about your experience at NYFA. 
When I had the dream of becoming an actress I couldn't imagine that I would study in Hollywood. But when I was awarded the certificate to study at NYFA in the Acting for Film program, I realized that my dream could become true.
In the Academy I felt at home. The director, Dan Mackler and all the instructors were so attentive to each student, as if they were their own children. They dedicate a lot of time to each individual. Instructors have vast experience and continue to work in their profession. I listened to lectures with great pleasure, trying to write everything down. I also took extra individual lessons. The program is very intense and well planned out. Of course, I had no time for a private life, only for classes. But I was happy! My favorite instructors were Ken Lerner, Andrew Bloch, and Suzanne Kemp.
Can you share with us the secret of your success?
I always set up goals and I am very persistent. Every year I write the plan for the next year on December 31. At first, I write big goals, and then break down steps for achievement. This year my mission was completed, because today I completed the last goal for 2016 — I got a driver's license!
You need to write everything down, plan and do all you can towards your dream. It is very important to make priorities. It helps me not to dissipate attention and focus from the essentials. I attend all new screenings and film festivals. I try to spread positivity around me. I love what I do, and I would like to give advice to future students of NYFA: "If you chose acting, you should adore it. Otherwise, it is better not to start."
Where do you see your career in a few years?
I will star in Hollywood blockbusters. In three to five years I will receive the Oscar!
Can you promise to give us an interview when you get the Oscar? We will remember this conversation.
Yes, of course I promise (laughing).
New York Film Academy would like to thank Acelina Kuchukova for taking the time to speak with us. We wish her success in all of her projects and achievement of all her goals.
Don't forget to check her website for more info: www.acelina.com
by nyfa