On Monday morning, Oscar hopefuls awaited as the Academy of Motion Picture Arts and Sciences ("The Academy") announced the highly anticipated list of Academy Award nominees vying for a gold statue at the 93rd Annual Academy Awards.
With the COVID-19 pandemic, the award ceremony got pushed from its normal February/early March broadcast and will now be held on Sunday, April 25, 2021, honoring the films released in 2020.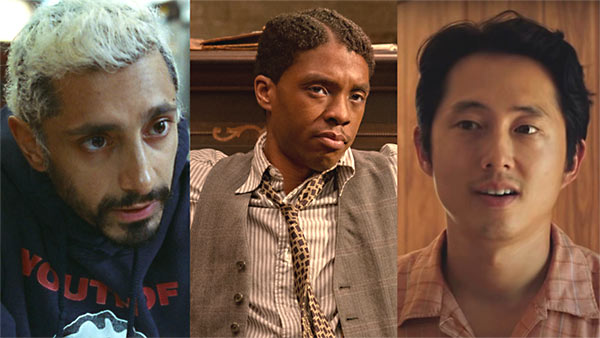 In the midst of Hollywood's pandemic year, the 2021 Oscars nominations shattered some historic milestones that have cemented this year's ceremony as one to watch, with nods that include:
Netflix setting a record for distributors with 35 total nominations in 2021. The streaming giant also leads the Best Picture category with two nods, while Amazon, A24, Focus, Searchlight, and Sony Classics held one nomination each. This year, major studios were not present in this category, a notable exception given the tumultuous distribution efforts major studios faced with releasing tentpole and lower budget films across the production slate in 2020.
Chadwick Boseman has become the seventh actor to receive a posthumous nomination for his work on Ma Rainey's Black Bottom.
Riz Ahmed is the first Muslim actor to be nominated in the Best Actor category for his performance in The Sounds of Metal.
Steven Yeun, the first Asian American to receive a Best Actor nod, and Best Supporting Actress nominee Youn Uh-Jung are the first actors born in Korea to earn Oscar recognition for their performances in Minari.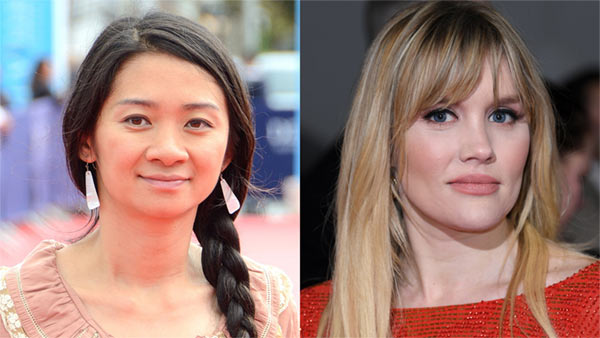 While there are already incredible highlights from this year's nominees, the most striking and celebrated have been the nominations received among women, with previous records being shattered across multiple categories including the best director category, which has received criticism in the past for the lack of women's representation.
"NYFA is celebrating Women's History Month by recognizing the women making history at the 93rd Academy Awards. 70 women received 76 nominations – the most in a given year! It's the first time the Academy nominated two women – Chloé Zhao and Emerald Fennell – for Best Director at the same time. Zhao is the first woman of color to get a nod in that category and also nabbed nominations for Best Adapted Screenplay and Best Film Editing. Fennell's nomination is also the first time a woman has been nominated for her first feature.

Viola Davis is the most-nominated Black actress ever, with her fourth Oscar nod. Women are also getting the spotlight in the Best Documentary Feature category with 4 of the 5 nominated films being directed by women. We'd like to also give special recognition to a former NYFA grad, Shivani Rawat (1-Year Screenwriting alum), who executive produced The Trial of Chicago 7 – a Best Picture nominee. We look forward to watching these inspirational ladies take the red carpet on April 25th!" – NYFA's Diversity, Equity, and Inclusion Council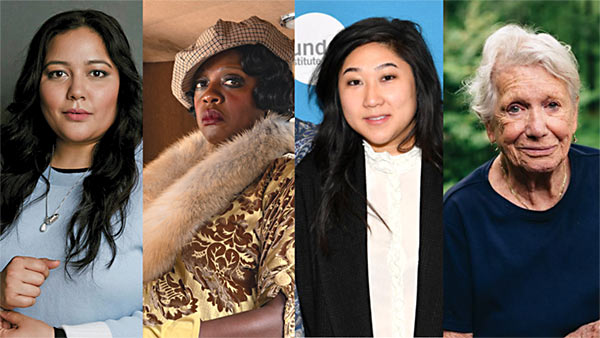 Other notable records made this year include a historic nomination for Minari producer and NYFA guest speaker Christina Oh, who is the first Asian American woman to receive a nomination for best picture. Meanwhile, costume designer Ann Roth ties for the oldest Oscar nominee-at-large and is nominated for her work on Ma Rainey's Black Bottom at age 89.
New York Film Academy is incredibly excited to congratulate the talented and diverse group of nominees representing the body of work at this year's Academy Awards and will be cheering on NYFA alum Shivani Rawat's The Trial of The Chicago 7, which is nominated for six awards.
_______________________
BEST PICTURE
"The Father"
"Judas and the Black Messiah"
"Mank"
"Minari"
"Nomadland"
"Promising Young Woman"
"Sound of Metal"
"The Trial of the Chicago 7″
ACTRESS IN A SUPPORTING ROLE
Maria Bakalova, "Borat Subsequent Moviefilm"
Glenn Close, "Hillbilly Elegy"
Olivia Colman, "The Father"
Amanda Seyfried, "Mank"
Youn Yuh-jung, "Minari"
ACTOR IN A SUPPORTING ROLE
Sacha Baron Cohen, "The Trial of the Chicago 7"
Daniel Kaluuya, "Judas and the Black Messiah"
Leslie Odom Jr., "One Night in Miami"
Paul Raci, "Sound of Metal"
Lakeith Stanfield, "Judas and the Black Messiah"
INTERNATIONAL FEATURE FILM
"Another Round" – Denmark
"Better Days" – Hong Kong
"Collective" – Romania
"The Man Who Sold His Skin" – Tunisia
Qu Vadis, Aida? – Bosnia and Herzegovina
DOCUMENTARY (SHORT)
"Colette"
"A Concerto Is a Conversation"
"Do Not Split"
"Hunger Ward"
"A Love Song For Latasha"
DOCUMENTARY FEATURE
"Collective"
"Crip Camp"
"The Mole Agent"
"My Octopus Teacher"
"Time"
ORIGINAL SONG
"Fight For You" from "Judas and the Black Messiah"
"Hear My Voice" from "The Trial of the Chicago 7"
"Husavik" from "Eurovision Song Contest: The Story of Fire Saga"
"lo Sì (Seen)" from "The Life Ahead (La Vita Davanti a Se)"
"Speak Now" from "One Night in Miami…"
ANIMATED FEATURE FILM
"Onward"
"Over the Moon"
"A Shaun the Sheep Movie: Farmageddon"
"Soul"
"Wolfwalkers"
ADAPTED SCREENPLAY
"Borat Subsequent MovieFilm"
"The Father"
"Nomadland"
"One Night in Miami"
"The White Tiger"
ORIGINAL SCREENPLAY
"Judas and the Black Messiah"
"Minari"
"Promising Young Woman"
"Sound of Metal"
"The Trial of the Chicago 7"
ACTOR IN A LEADING ROLE
Riz Ahmed, "Sound of Metal"
Chadwick Boseman, "Ma Rainey's Black Bottom"
Anthony Hopkins, "The Father"
Gary Oldman, "Mank"
Steven Yeun, "Minari"
ACTRESS IN A LEADING ROLE
Viola Davis, "Ma Rainey's Black Bottom"
Andra Day, "The United States vs. Billie Holiday"
Vanessa Kirby, "Pieces of a Woman"
Frances McDormand, "Nomadland"
Carey Mulligan, "Promising Young Woman"
DIRECTOR
Thomas Vinterberg, "Another Round"
David Fincher, "Mank"
Lee Isaac Chung, "Minari"
Chloe Zhao, "Nomadland"
Emerald Fennell, "Promising Young Woman"
PRODUCTION DESIGN
"The Father"
"Ma Rainey's Black Bottom"
"Mank"
"News of the World"
"Tenet"
CINEMATOGRAPHY
Sean Bobbitt, "Judas and the Black Messiah"
Erik Messerschmidt, "Mank"
Dariusz Wolski, "News of the World"
Joshua James Richards, "Nomadland"
Phedon Papamichael , "The Trial of the Chicago 7"
COSTUME DESIGN
"Emma"
"Ma Rainey's Blackbottom"
"Mank"
"Mulan"
"Pinocchio"
ACHIEVEMENT IN SOUND
"Greyhound"
"Mank"
"News of the World"
"Soul"
"Sound of Metal"
ANIMATED SHORT FILM
"Burrow"
"Genius Loci"
"If Anything Happens I Love You"
"Opera"
"Yes-People"
LIVE ACTION SHORT FILM
"Feeling Through"
"The Letter Room"
"The Present"
"Two Distant Strangers"
"White Eye"
ORIGINAL SCORE
"Da 5 Bloods"
"Mank"
"Minari"
"News of the World"
"Soul"
VISUAL EFFECTS
"Love and Monsters"
"The Midnight Sky"
"Mulan"
"The One and Only Ivan"
"Tenet"
FILM EDITING
"The Father"
"Nomadland"
"Promising Young Woman"
"Sound of Metal"
"The Trial of the Chicago 7"
MAKEUP AND HAIRSTYLING
"Emma"
"Hillbilly Elegy"
"Ma Rainey's Black Bottom"
"Mank"
"Pinocchio"
by nyfa