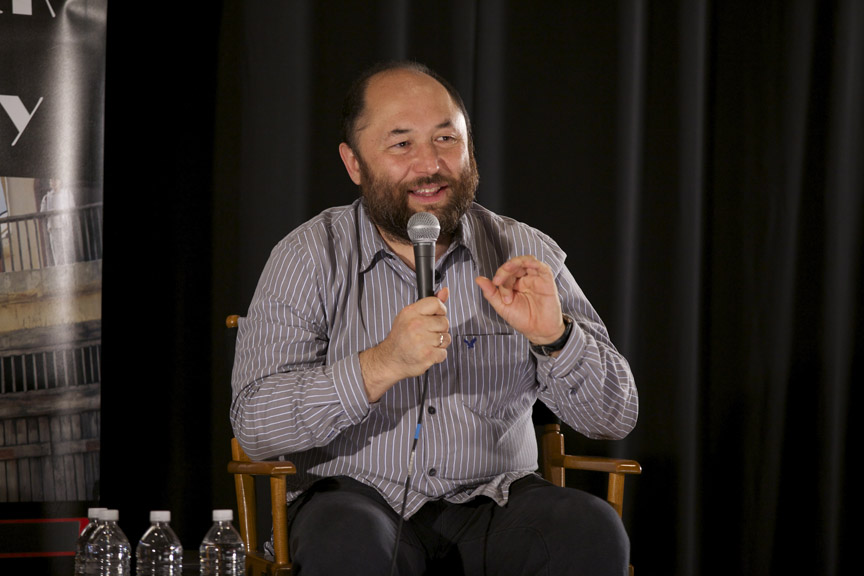 Director/producer Timur Bekmambetov, who has been called "the Russian Steven Spielberg," recently visited students at New York Film Academy, following a screening of his film Abraham Lincoln: Vampire Hunter. Born in present-day Kazakhstan, Bekmambetov made his mark with Hollywood studios and U.S. audiences with Night Watch, one of the highest-grossing Russian films of all time.
He made his Hollywood directorial debut with 2008's Wanted, an action blockbuster starring Angelina Jolie and Morgan Freeman. Of his stars, he said, "Morgan is very simple to work with, and always jokes around on set. Angelina is very different. She is very serious, very focused. She's a genius. She's very powerful. You have to surround yourself with actors you trust."
Following the success of Wanted, Timur Bekmambetov teamed up with producers Tim Burton and Jim Lemley for Abraham Lincoln: Vampire Hunter. When asked how he decided to take on a film based on a vampire/action/historical/period piece novel, Bekmambetov said, "It's a challenge. It's important to fall in love with the material. You need to be brave and forget about the rules. There's no way to [know] how the audience will respond." The audience responded well, with the film bringing in over $114 million worldwide. Bekmambetov is currently hard at work on preproduction for Wanted 2.
Timur is also at work on a startup related to the film, and we are proud that he chose NYFA students to work with him on developing it further.
by nyfa