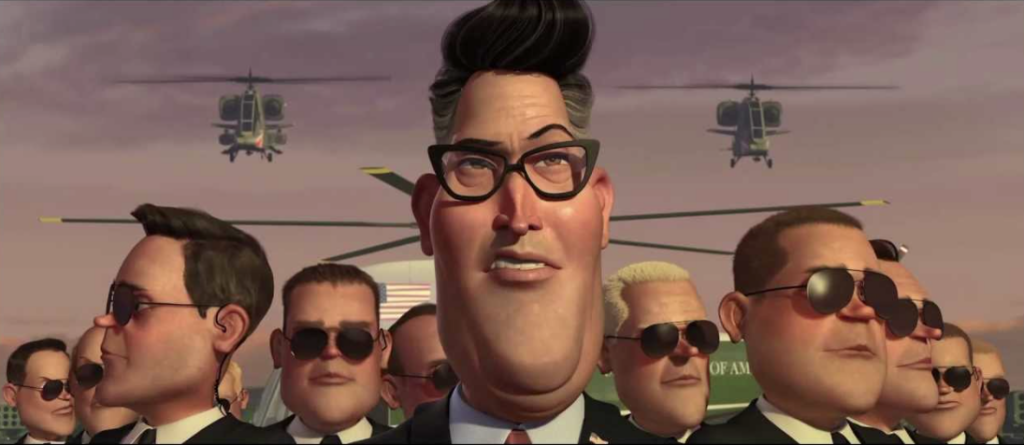 In the modern political climate, it's almost impossible for any politician—let alone President—to have universal approval ratings. But the movies, as always, are different. Not only do Hollywood films cast the best looking and most charismatic actors for the cinematic White House, but they also typically put them in situations where their strong leadership will make them larger-than-life heroes. After all, when you get an A-list star to play the President in your movie, you're not going to waste him on a slew of budget balancing scenes. You're going to let him kick some butt. Here are the five cinematic Presidents who we'd elect in a landslide.
Harrison Ford
By the 1997 release of Air Force One, Harrison Ford was already an elder statesman of Hollywood, an action hero for the past three decades. Like Professor Indiana Jones, Ford's President Marshall was a smart, strong academic behind the podium with a butt-kicking badass laying just beneath the surface. After his plane gets hijacked by Gary Oldman's terrorist gang, Ford doesn't rely on his Secret Service—he dispatches them himself, one by one. There's nothing better than a President willing to reach to across the aisle and slap his opponent silly.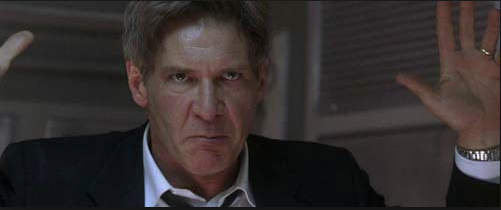 Morgan Freeman
Henry Fonda was an actor everyone could trust and made for a solid President in the 1979 disaster film Meteor. For Deep Impact, an updated film with a very similar plot, Morgan Freeman was the perfect choice for the 90s, an actor with both a deep gravitas and trusting nature. You could believe people could believe Morgan Freeman would protect them, even from a giant comet. After 1998, when Freeman nailed the part as President, the only bigger role he could possibly take on was God. And so he did, in 2003's Bruce Almighty, and nailed that too.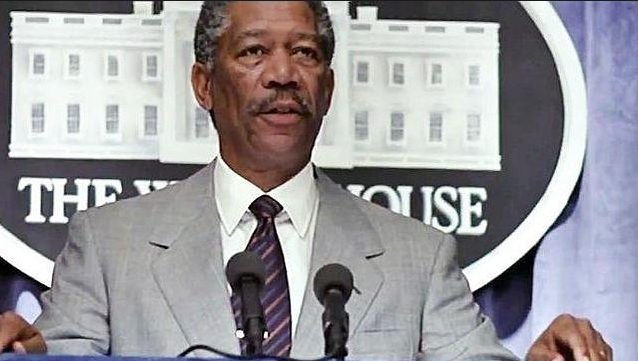 Bill Pullman
At first glance choosing Bill Pullman, a talented actor who never quite made the A-list, even after playing an honest-to-God prince in Spaceballs, might have been an odd choice for the producers of Independence Day. However, considering President James Whitmore was a young, unproven leader who many wondered aloud if he could lead the country after an alien invasion, the casting made perfect sense. Not only did Pullman's President personally lead his citizens into battle, he could also make great off-the-cuff speeches, and apparently take a punch from Jeff Goldblum if necessary.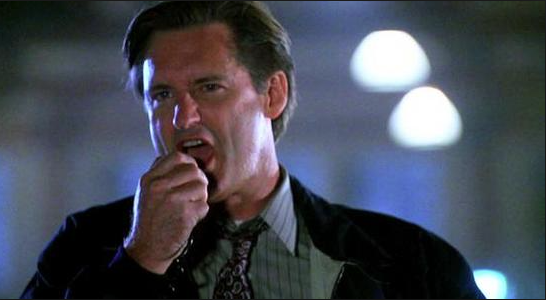 Mary McDonnell
Okay, so Mary McDonnell never played the President of the United States, but she did play the President of the Twelve Colonies in the made-for-TV movie and subsequent remake series, Battlestar Galactica. And if you're looking for actresses portraying women Presidents, you pretty much have to look at TV or outer space, because the number of Hollywood female Presidents is shockingly close to zero. So while we wait, impatiently, for Hollywood screenwriters to get with the times, McDonnell's President Roslin is a great example of what a talented actress can do with the role. After becoming President by default (as Secretary of Education, she was the highest-ranking executive still alive after the decimation of the entire human race) she leads humanity's last survivors to a new planet, dealing daily with unstoppable killer robots and day-to-day partisan politics that even the Apocalypse can't slow down.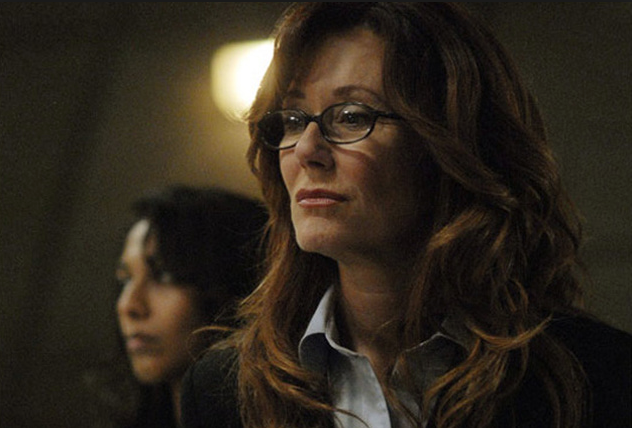 Stephen Colbert
Stephen Colbert was such a charismatic, beloved TV pundit that many of his fans (aptly nicknamed the Colbert Nation) wished he would enter politics and call politicians out on their shenanigans where it really mattered. He indulged them a little, getting a not-insignificant ranking in the polls when he ran in the South Carolina Republican Presidential Primary. However, after ending his groundbreaking Colbert Report last fall, he decided to fill David Letterman's shoes in Late Night rather than Barack Obama's in the White House. We'll have to settle then for his animated role as the President in Monsters vs. Aliens, a Commander-in-Chief who looks a lot like Colbert, sounds a lot like Colbert, and makes us laugh a lot like Colbert. Hopefully, though, the real Colbert would be a little better with handling alien invasions. Guess we'll never get to know.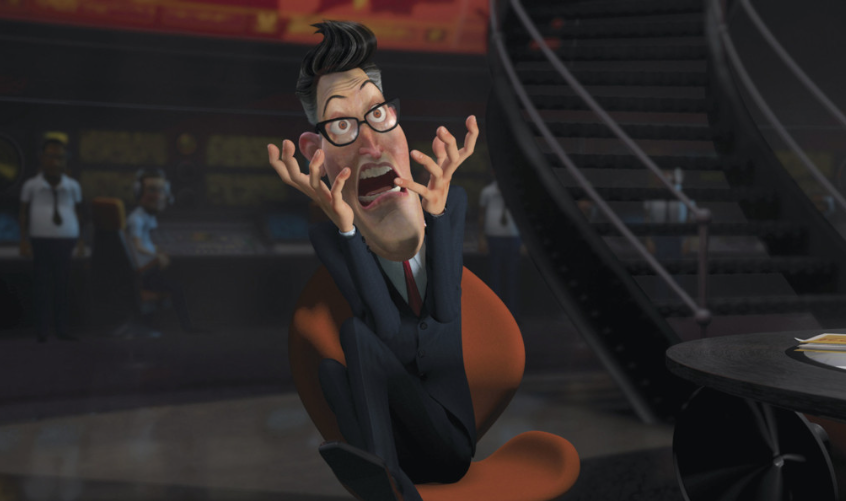 Interested in writing the next great cinematic President for your favorite actor or actress? Check out our screenwriting program here.
by nyfa