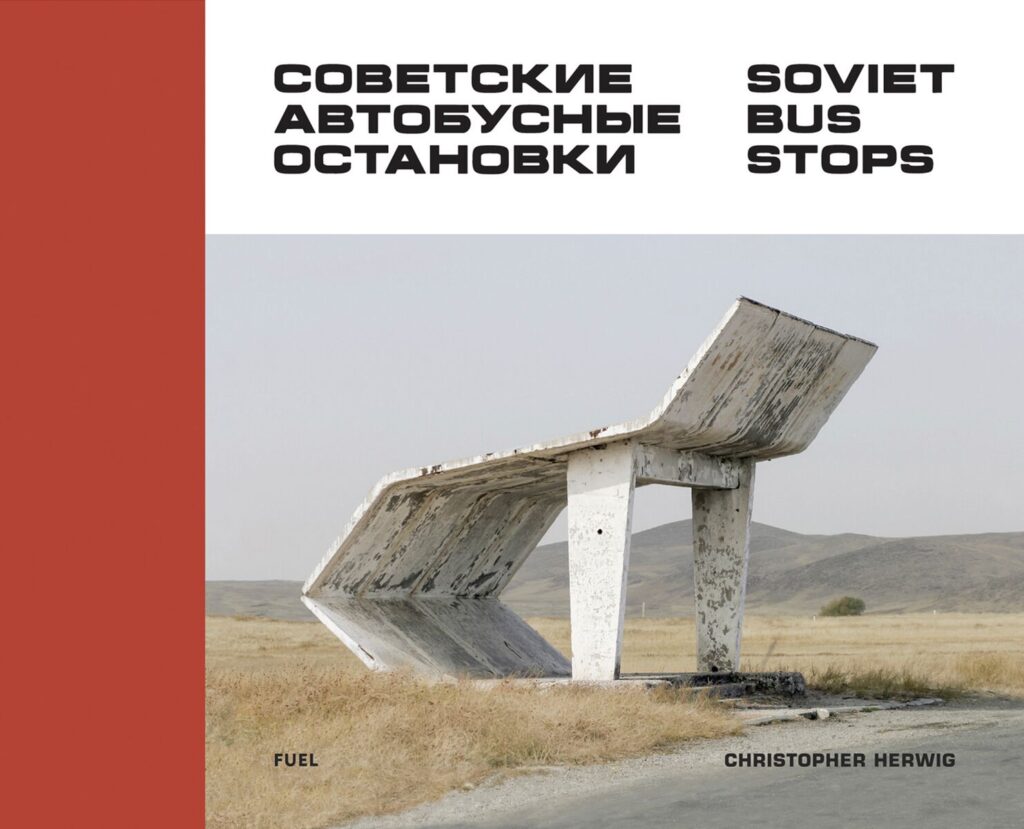 You know you're in the company of a great artist if they can envision beautiful creations where their peers wouldn't look twice. This could easily be said of the architects responsible for building a multitude of incredible-looking bus stops in the Soviet Union, and indeed the photographer great enough to capture them.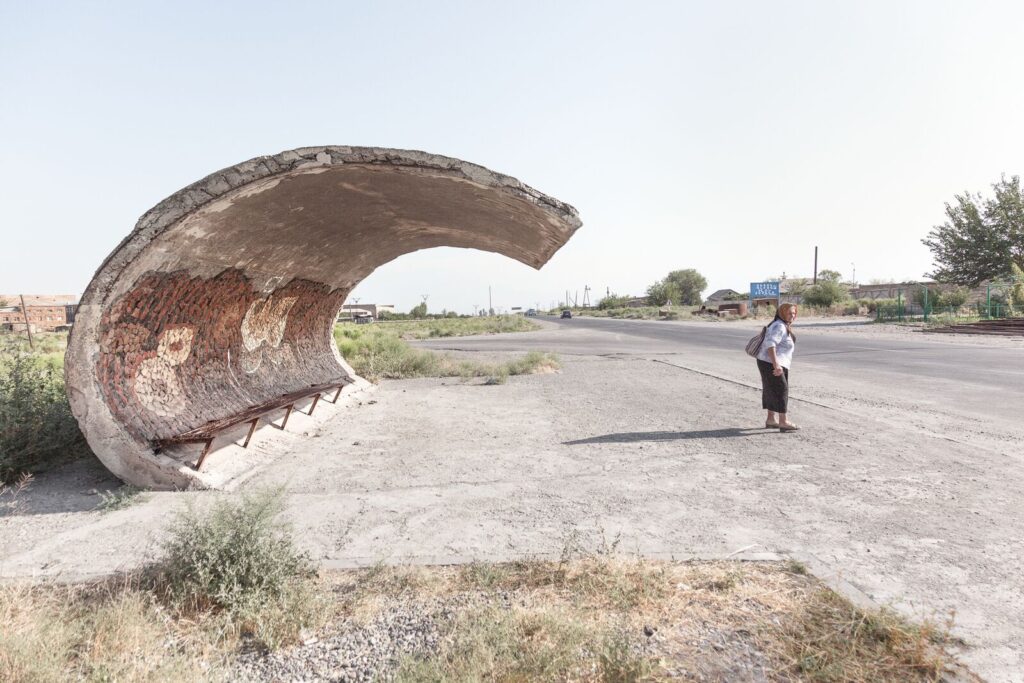 Christopher Herwig is the photographer/videographer who travelled over 18,000 miles through fourteen countries of the former Soviet Union to photograph these striking structures. Thirteen years later, his book, Soviet Bus Stops is born.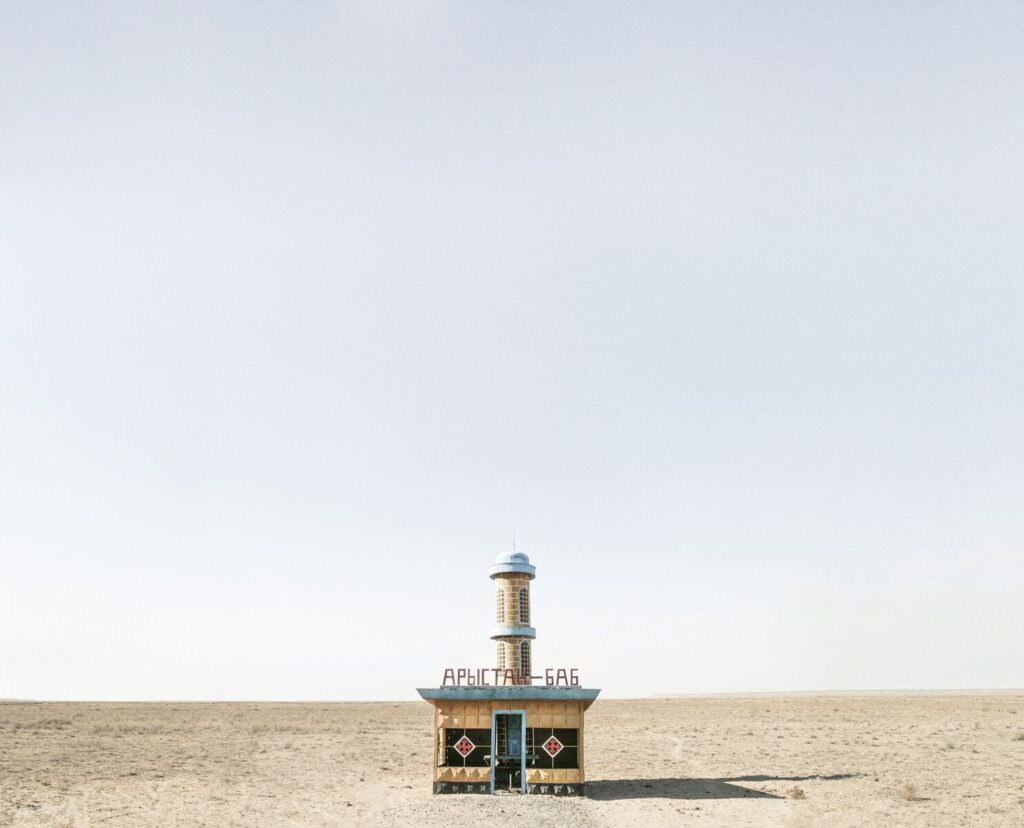 During a 2002 long-distance bike ride beginning in London through to St. Petersburg, the Canadian explorer challenged himself to take one picture every hour in an attempt to exercise not only his cardiovascular health, but also his creativity. This zest for discovery got him noticing some surprisingly designed bus stops on otherwise abandoned stretches of road. During a time where freedom of expression was forcefully regulated, it turns out all designated buildings related to transportation were spared from the scrupulous rule where function superseded aesthetic, and total creative freedom was given to the architects responsible for many captivating and bizarre statues, murals and inventive structures in train stations and bus stops. The results are highly geometric, rupturing the often arid surrounding landscapes with exaggerated angles and bombastic curves. Many of them retained hints of their original vivid colors from being maintained by locals as a nod to the die-hard creatives of a bleak past. One bus stop in Gagra, in the disputed region of Abkhazia (pictured below), rises exquisitely from dull, gray concrete like a wave, forming a shelter made of corrugated layers, each embellished in mosaics.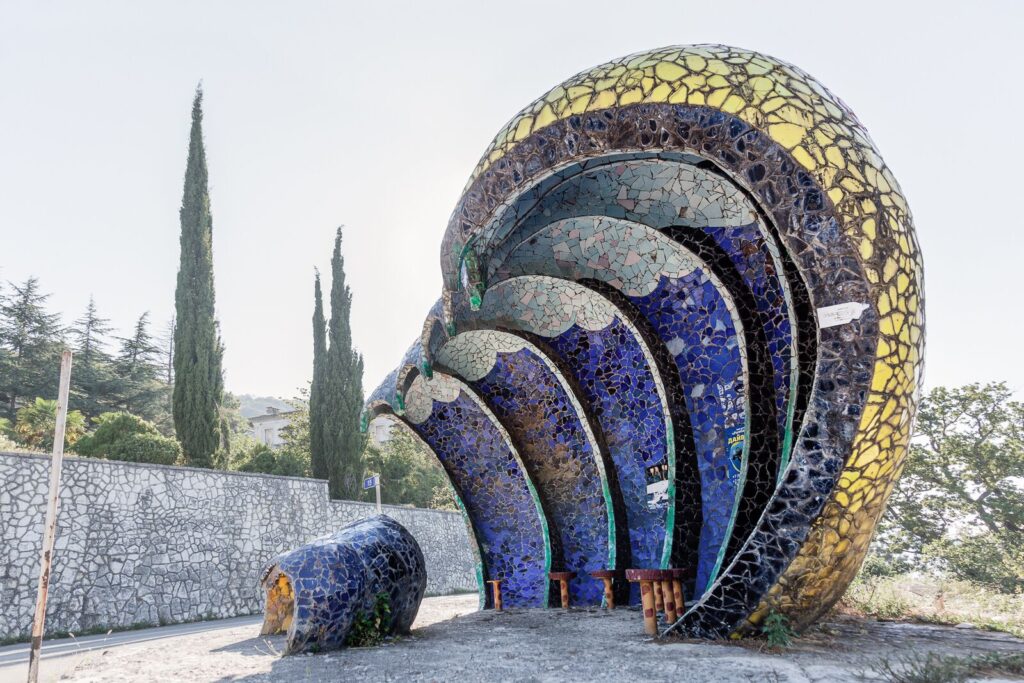 Another in Pitsunda, also in Abkhazia (pictured below), caters to style over function, featuring no seats but flaunting an elaborate wall of mosaics and a fascinating Brutalist cover-structure that resembles rows of shark teeth.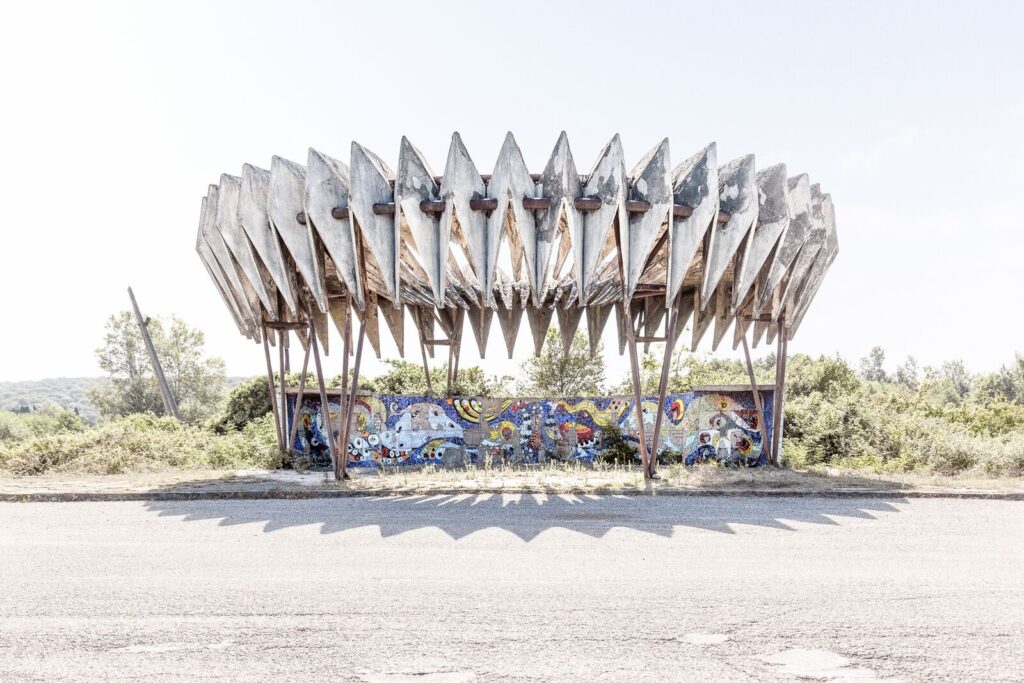 To fulfil this "obsession" over finding more and more bizarre and oddly beautiful bus stops, Herwig ended up travelling by bike, car, bus, and taxi in his hunt; finding a variety of styles that went from strict Brutalism to exuberant whimsy. His assemblage includes examples from Kazakhstan, Tajikistan, Armenia, Turkmenistan, Ukraine, Uzbekistan, Kyrgyzstan, Georgia, Latvia, Moldova, Lithuania, Estonia, Belarus, and the disputed region of Abkhazia.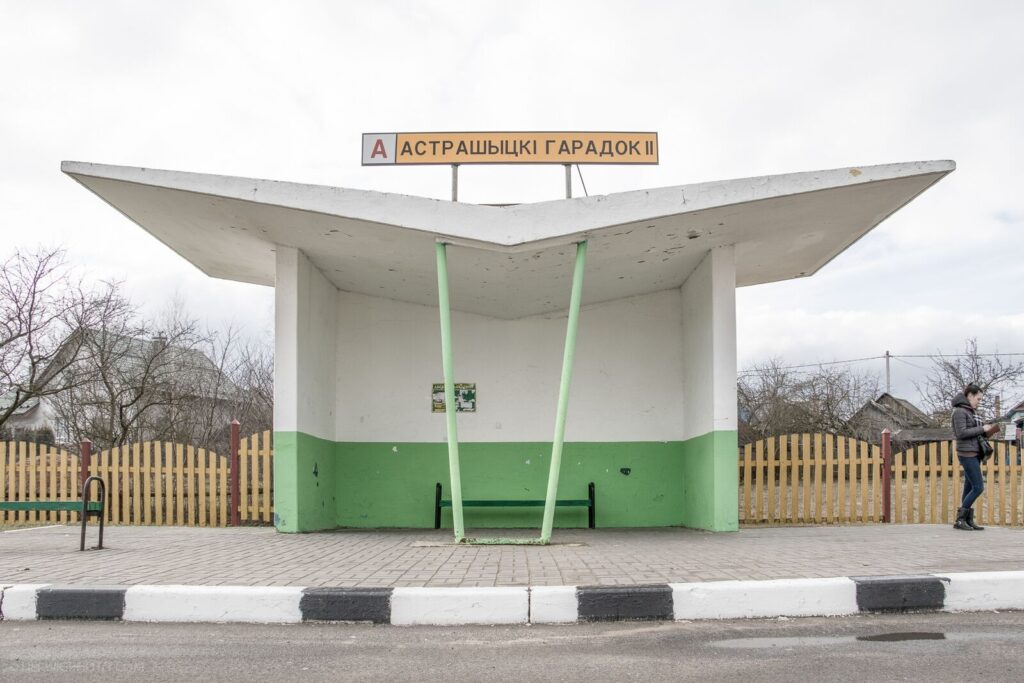 Herwig's unique collection aims at preserving and sharing these amazing icons and treasures among quotidian surroundings with the rest of the world. After raising over $50,000 (CAD) through a Kickstarter campaign, he did just that and brought the project to life. The deluxe, limited edition book was released in August 2014, and again just last month after selling out the first round. Currently based in Jordan, the thrill-seeking photographer continues to be determined to find beauty and inspiration in all aspects of life.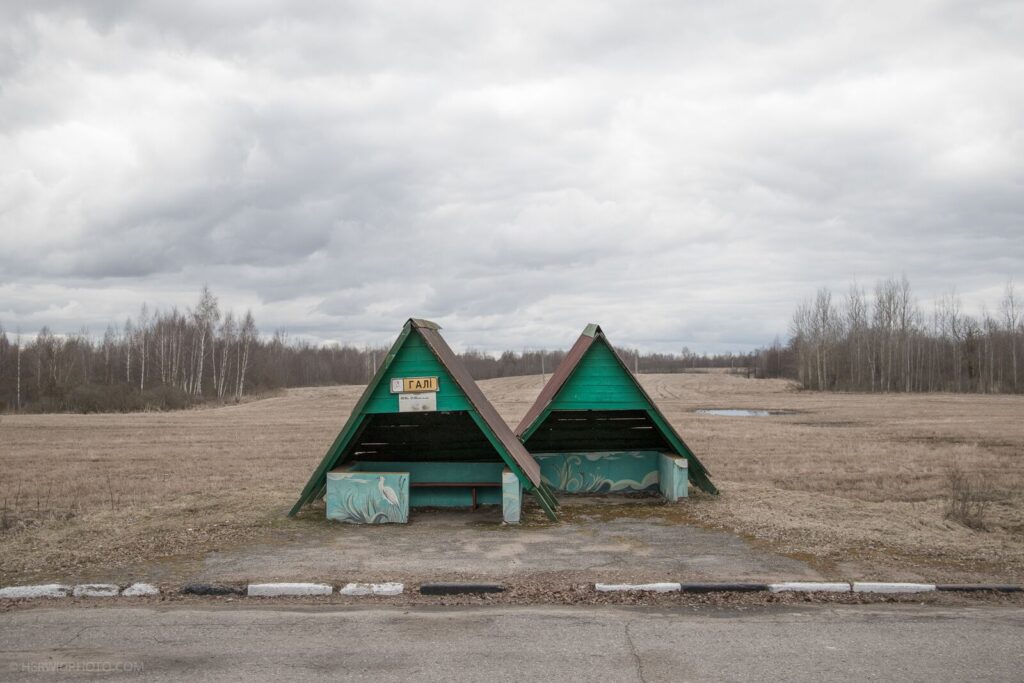 [su_note]Eager to go on your own photography adventure? Students enrolled in the degree and conservatory programs at NYFA's Photography School get to go on a one-week photography expedition as part of their coursework. Learn more by clicking here.[/su_note]

by nyfa