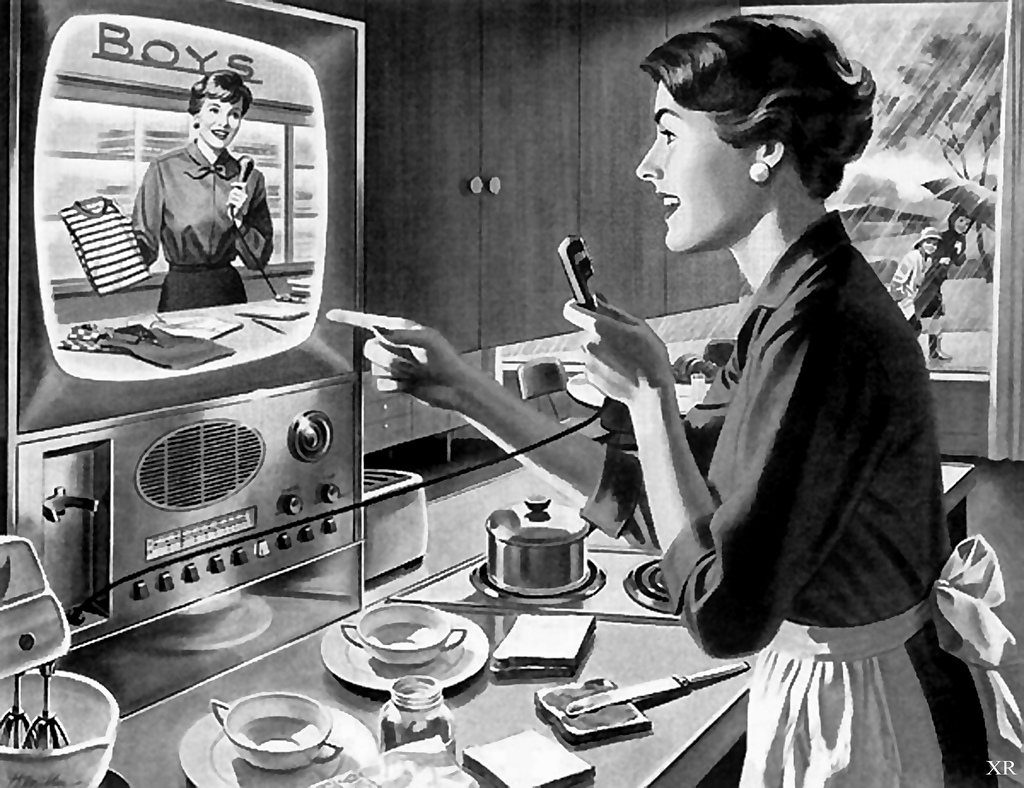 According to a recent Tubefilter article, the U.S. Media Industry Forecast predicts digital ad spending will reach almost $42 billion in 2015. The study suggests digital spending might exceed TV spending for the year, although other reports predict television will remain in the lead for a few more years. Either way, broadcasters should focus on retaining – and even gaining – ad dollars for television, as TV ad revenue remains the primary source of income for most broadcasters.
Tout the Benefits of Television Ad Spending
Both digital and TV ad spending are good sources of revenue for broadcasters, and there are advantages of both for advertisers. In an increasingly digital world, however, some advertisers are eager to put more, or even all, of their eggs in the digital marketing basket. While TV stations can still earn revenue selling thirty-second pre-roll spots for video on their websites, retaining television revenue is important.
It's essential to remind advertisers that they benefit from continuing to spend in the television market as well. With new updates for business Facebook feeds, business content appears less often in the feeds of consumers who like a company—such as a TV station. Broadcasters can combat this problem by doing their own ad spending on Facebook, but even so, not every fan will see every video link a station posts. Other social media feeds, like Twitter, are often even more crowded than Facebook. Consumers can easily scroll right past that video and never see its pre-roll ad.
There are other concerns for advertisers. Even if high numbers of consumers see a broadcaster's content and click the link, the advertiser could still be missing people who don't see or take the time to watch the content. Remind businesses that including television spending in their media plan enables a larger reach. In some cases—depending on the market size and time slot of the ads—TV spending may be cheaper per impression than digital advertising, so including both allows greater reach and frequency without additional cost.
Pay Special Attention to Advertisers Who Benefit the Most
While most advertisers benefit from including at least some TV spending in their media plan, certain products will find broadcast dollars offer a particularly good ROI. A 2014 Fiercecable report shows that TV viewing has been declining among teenagers, but remains steady among adults 35 and older. A Pew Research report indicates that while Millennials get 61% of their political news from Facebook, Baby Boomers get 60% from local TV.
Do any of your advertisers offer products aimed at Baby Boomers? If so, remind them that while their target market is increasingly branching out into social media, their media plan will still benefit from heavy TV spending. Baby Boomers might be joining Facebook in growing numbers, but they still get most of their news from television. If you're looking for new business, spend the most time on companies whose products are of interest to those 35 and older.
Special Promotions Tie Broadcast and Digital Advertising Together
Spending on both digital and TV ads opens up new possibilities for all advertisers. One common trend for local TV stations is to run contests or special promotions that engage viewers on both fronts. For example, many stations ask a question on social media that can only be answered by people who saw the latest newscast. Then they randomly select a winner from the correct answers. Advertisers can sponsor these contests, giving away branded merchandise to the winner. Whether they win or not, viewers are exposed to the advertiser's message at least twice—once during the newscast and once on social media. These promotions can be local, national, or a combination of both.
These types of promotions are great for products with a younger target market. Millennials are more likely to get their news online, but a contest can encourage them to watch a local news broadcast so they have a chance to win on social media.
But don't forget the 35 and older demographic. Even though this age group is more likely to get news from television, 79% of adults 30-49 use Facebook, and 60% of those in the 50-64 demographic use the site. Combined social media/news promotions encourage older adults to interact with your feed.
Follower Engagement is Key
Interaction is the key to social media success with any demographic. With the new Facebook feed rules, most people who like a TV station's page will see few, if any, of its posts unless they specifically visit its page. There are two ways around that problem: The broadcaster can pay Facebook to put its posts in more feeds, or it can build a high level of engagement with fans. When "likers" interact with a page, by liking a post, sharing it, or commenting on it, they're more likely to see future posts—at no cost to the page owner.
Combined promotions and contests that utilize both traditional TV and digital ad spending not only help advertisers improve reach and frequency, they also grow a station's social media following and encourage interaction, ensuring more future posts will be seen by fans. To capitalize on this opportunity, you can offer additional chances to win or special prizes to followers who share content or tag friends.
[su_note]Pursue a future in broadcast journalism. Learn more about the School of Broadcast Journalism at the New York Film Academy. [/su_note]
by nyfa