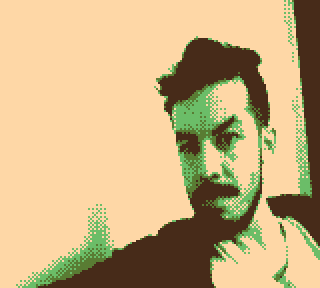 As a game designer, Bryan Ma (@whoisbma) has worked for large production companies and independent studios. He has been a student of game design, and is now an instructor.
With such a breadth of experiences, Bryan is the perfect person to ask about the demands of the industry and what future game designers have to look forward to.
Here is our interview with Bryan:
NYFA: Can you tell us a bit about your personal background and what first got you interested in game design?
Bryan Ma: I sort of grew up surrounded by the video game industry. My father worked for Activision in the early 80s when they were developing games for the Atari 2600/VCS. That was our first game console, and a few years later I discovered the NES – I played Super Mario Bros. at a friend's house and I had never experienced anything like it. It's probably not an exaggeration to say that it was a life-changing experience.
As the years went on my father continued to work in the video game business and I was immersed more and more deeply in the culture. My first high school job was at Acclaim Entertainment in the late 90s.
Around this point, though, my interests began to diverge and I studied the humanities in college, not intending to go into games for work – but the industry has had a strong gravitational pull on me and I've ended up working in games for almost a decade.
I didn't start out as a designer. I was a junior producer and then associate producer for several years before falling into design work. I was mostly just in the right place at the right time – we needed someone to pick up a design project and I was available. Suddenly, I was doing design work, and just kept going.
NYFA: What has been your favorite game to work on in your professional career?
BM: When I was working at 2K, I had the opportunity to work on a lot of games, only a small percentage of which ever saw the light of day. Some of them were large projects that we were assisting our major studios with. I had a great time working on the Civilization Revolution iOS versions for Firaxis, especially because developing on a new platform with a major interaction paradigm shift was an interesting challenge.
NYFA: You have experience as a game designer for a major production company and independently. What are the major differences between the two and challenges of each?
BM: This is a big question! The main difference in my experience is that often large studios look for specialists whereas successful independent designers need to be able to do a broader range of things well, particularly some things that they might not want to have to do in the first place, like business development and marketing.
Of course this depends largely on the scale of your independent status; there's a huge range of possibilities. Also, I should note I was largely a generalist designer when I worked for a large studio, but this is somewhat unusual.
NYFA: Where do you see the future of the video game industry heading?
BM: I'm going to answer this as if you'd asked me where I would like to see the industry heading! I would like to see the industry and culture per se increasingly fragmented – that is, being made by more and more different people from all walks of life but gaining depth on all levels. I'd especially like us to have many waves of designers thinking about the avant-garde and experimenting critically as technology enables it and games media becomes more and more ubiquitous.
NYFA: Great game designers: born or made?
BM: Made.
NYFA: Is there anything you wish you would have known before getting into the game design industry?
BM: My first year or two was tough; I largely had to learn on the job. I wouldn't trade anything for that experience per se, but I suppose it would have been nice to have not needed to wing it so much!
NYFA: What made you choose the New York Film Academy as your outlet for teaching game design?
BM: NYFA has some interesting things to contribute to game design education in NYC, especially. Game design education has had some time to mature now and there are some very interesting directions to chose between on how to move forward. Being a new program, I think we can make some progressive strides.
NYFA: You have a unique perspective as someone who has worked in the industry and now as an instructor at the New York Film Academy. What do you think makes the NYFA game design program unique?
BM: I'd answer this really the same way as the prior question!
NYFA: What is your ultimate career goal? Do you have a dream project?
BM: Dream project du jour is more like it.
I just want to make things that are interesting and rewarding to me, and hopefully others.
NYFA: Do you have any parting advice for aspiring game designers?
BM: Being a game designer is very different from knowing a lot about games. Making anything is hard, and making games is often unexpectedly so.
I often see new game designers hindered by preferences, associations, and mental structures built by a lifetime of consuming games.
The experience with games is invaluable, but it can also limit you as a designer. Try to free yourself from any baggage as you begin your design career and focus on what it takes to simply make things.

by nyfa