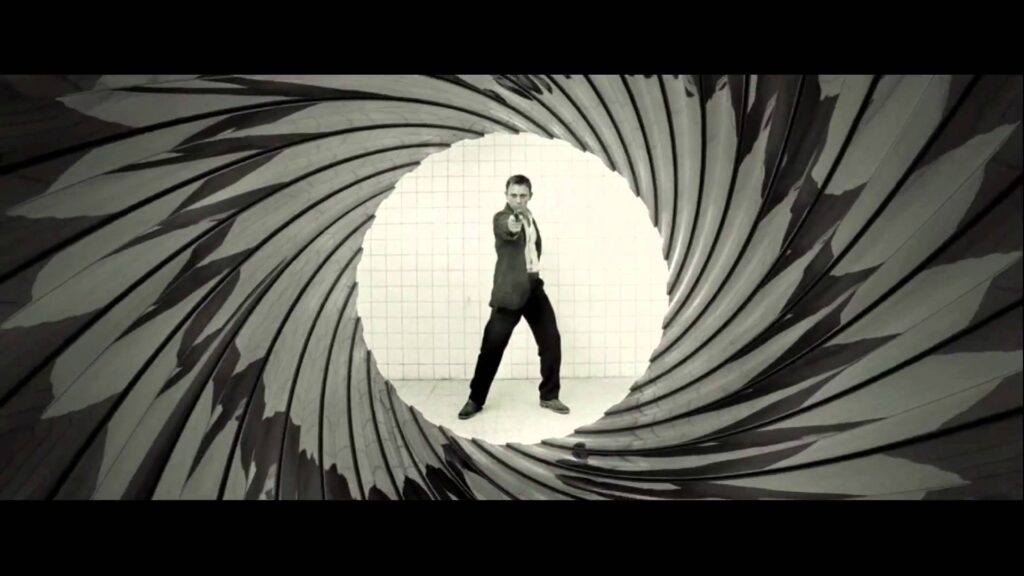 James Bond just scored a new secret weapon, and it's not one of Q's exploding pens. Bond 24, the still-untitled Sam Mendes follow-up to the smash hit Skyfall has locked in its Director of Photography—Swiss cinematographer Hoyte Van Hoytema. Van Hoytema first made himself known shooting the Swedish vampire drama Let the Right One In before being nominated for several awards for his work on Tinker Tailor Soldier Spy. It was the vibrantly colorful cinematography of Her, however, where Van Hoytema proved his genius by somehow making extreme close-ups of Joaquin Phoenix's mustached face breathtakingly beautiful.
Van Hoytema has big shoes to fill. Skyfall was DP'ed by Roger Deakins, who kept 007's cinematic hot streak going with mesmerizing Shanghai oranges, mournful Scottish blues, and an adrenaline-drenched fistfight silhouetted against a hi-def psychedelic light show. Bond's latest plot twist might actually lie in the fact that by even trying to visually top his spy game masterpiece, Sam Mendes is redefining what kind of movie a Hollywood blockbuster can be.
From the very first go-around in 1962's Dr. No, Bond films have prided themselves on epic locations and setpieces that make Hollywood blockbusters hang their heads in shame. But until recently, storyboarding those setpieces was more focused on what was being blown up rather than how to frame it being blown up.
The Daniel Craig-era Bond movies didn't just reboot the series with a gritty origin, they rebooted it stylistically. In the age of Blu-ray and dawn of 4K, the look of a film is more important than ever. Audiences can't—or won't—be wowed by a car barrel-rolling over a river anymore unless the camera moves following it are just as exhilarating. Static shots can be exciting too—again, look at that Shanghai fistfight, or Bond's iconic black and white killshot at the start of Casino Royale—if the right person is at the helm.
Even placing a movie like Her in the same sentence as a loud action sequel is somewhat revolutionary for big budget tentpole productions. A lot has been said about "smart" popcorn movies like the The Dark Knight and the newer 007 films. Hopefully, studios will recognize audiences respond not just to smart scripts but smart shots, not just to great acting but great framing. There are so many ways a film can stimulate the brain—it only makes sense for Hollywood to try using all of them.
We won't know what Hoyte Van Hoytema will bring to Her Majesty's Secret Service until November 2015, or at least until the first teaser for Bond 24 comes out. But Van Hoytema's next project comes out a full year earlier, this November, and it might give us a hint at what he can do with a massive budget when Christopher Nolan's Interstellar hits theaters. That popcorn is tasting—and looking—better already.

by nyfa