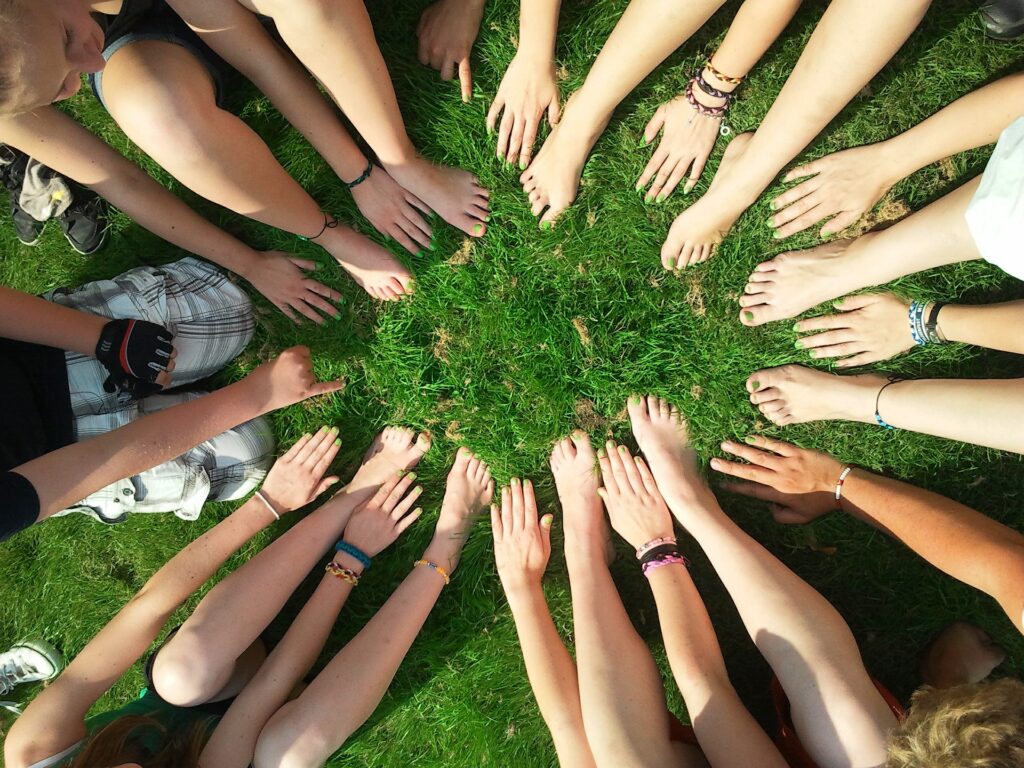 National Hispanic Heritage Month takes place from Sept. 15 to Oct. 15, and according to the official website is a time for "celebrating the histories, cultures and contributions of American citizens whose ancestors came from Spain, Mexico, the Caribbean and Central and South America." In celebration of National Hispanic Heritage Month, we have outlined three Latino or Hispanic actors who have done positive work for their communities outside of Hollywood.
First, a brief history of National Hispanic Heritage Month. In 1968, President Lyndon B. Johnson started the observation as Hispanic Heritage Week, and President Ronald Reagan expanded it in 1988 to cover a 30-day period.
Now, let's join in the celebration of National Hispanic Heritage Month and get to know some incredible people making a positive impact on the entertainment industry:
Eva Longoria
You may remember Eva Longoria as Gabriel Solis, the sultry housewife on ABC's "Desperate Housewives," which aired from 2004-2012. The actress has won a Screen Actors Guild Award, an ALMA Award, and has been nominated for a Golden Globe.
However, Longoria is more than one of Hollywood's hottest Latino actresses. Hollywood Reporter named her "Philanthropist of the Year," and she was selected as an honoree for Variety's "Power of Women Awards."
When Longoria isn't filming, she is working with one of her many charities. She founded "The Eva Longoria Foundation" in 2010, which helps Latinas build better futures for themselves through education and entrepreneurship. She is also a spokesperson for PADRES Contra El Cancer (Parents Against Cancer), a nonprofit committed to improving quality of life for Latino children with cancer and their families. She also co-founded "Eva's Heroes," a nonprofit dedicated to assisting those with developmental challenges.
Longoria is currently working with United Farm Workers, the Mexican American Legal Defense and Educational Fund, the Dolores Huerta Foundation, and the National Council of La Raza.
Dascha Polanco
In late 2016, Dascha Polanco, who you've seen as Dayanara on Netflix's "Orange is the New Black," was honored at the K.I.D.S/Fashion Delivers annual gala and The DREAM Project (Dominican Republic Education and Mentoring Project). Polanco helped The K.I.D.S./Fashion Delivers annual gala raise more than $1 million to help those affected by poverty and natural disasters.
Polanco is developing a theater and arts program for youth in the Dominican Republic, in collaboration with DREAM. For her contributions, the DREAM Project recognized Polanco as its "DREAMer of the Year."
In an interview with Latina, Polanco said she did philanthropy work because it made her feel good: "This work enriches my soul. Some people think money and status are everything. Not me."  
Tony Gonzalez
Anthony David Gonzalez, who goes by Tony, is a former tight end for Kansas City Chiefs and the Atlanta Falcons. Since retiring from the NFL, Gonzalez has been a sports analyst on Fox's NFL pre-game show. When Gonzalez wasn't playing football, he appeared on television shows such as "One Tree Hill" and "NCIS." In 2017, he appeared in Vin Diesel's "XXX: Return of Xander Cage," as Paul Donovan.
Gonzalez adopted Marty Postlethwait's nonprofit Shadow Buddies, and made it a main program of the Tony Gonzalez Foundation after his rookie year with Kansas City Chiefs. The organization represents different conditions ranging from heart defects to cancer, and diabetes to burns.
According to the Shadow Buddies website, the foundation creates and distributes customized dolls to children struggling with serious health issues to send them a message of hope and support: "Crafted from muslin and carefully researched to represent a child's medical or emotional condition, Shadow Buddies offer seriously ill or medically challenged children the companionship of a friend 'just like me.'"
Recently, the Tony Gonzalez Foundation has expanded the Shadow Buddies program to include senior citizens, with dolls customized to reflect familiar issues related to heart, vision, and day surgery. These dolls are aimed to provide comfort and companionship to senior citizens. More than 5,000 dolls have been delivered to senior citizens since the start of the program.
Do you know a Latino or Hispanic actor or director that has made a positive difference or influence in their community? Let us know below!
кредит онлайн на карту долгий срок
zaymibistroru
онлайн кредит круглосуточно
by nyfa