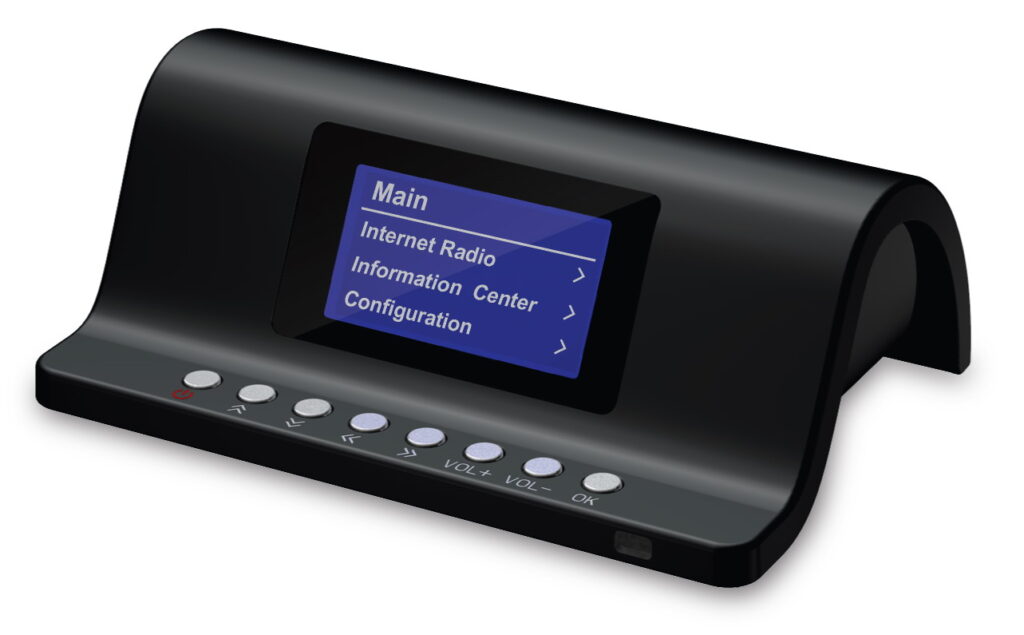 Over the past fifteen years, there has been nothing short of a sea change in how different generations listen to radio, While most radio listeners used to find a radio station by just a twist of the tuning knob, new data is shining light on the fact that more and more young listeners are finding radio stations through a click of the mouse or the automatic download of a podcast. According to the State of the News Media 2015 report by the Pew Research Center, more than half of Americans 12 and older tuned in to online radio in the previous month. In the past five years, the percentage of people who listened online has almost doubled, rising from 27% in 2010 to 53% in 2015. Simply put, the face of radio is changing dramatically with the rise of online stations and streaming services, but what does this say about the new generation of listeners?
Online Listening is Evolving, Too
First off, not only are more listeners enjoying radio online, but they're using a bevy of different devices to listen to it. Smartphones are the leading way to listen— 73% of the online radio audience surveyed said they listened on their phones in 2015, a 13% increase from 2014. Desktops and laptops are still significant in the field, with 61% of respondents saying they listen to online radio via one of those devices. However, listening on traditional computers is still down 6% from 2014, when it was at 67% and it's likely that mobile listenership will continue to grow.
In terms of what people are listening to online, it is generally a mixture of streaming audio services like Spotify and Tidal, user-controlled radio stations like Pandora, and the vast network of podcasts that cover seemingly every topic imaginable.
Even 'Drive Time" Listening in Cars is Affected
For years, the "drive time" periods in the morning (usually between 7 and 8 AM) and evening (generally 5-7 PM) when people are driving to and from work have been coveted by advertisers on local and national radio. Trapped in their cars, unable to take their eyes off the road for other activities like reading emails, texting, or watching video, drivers are a captive audience for radio commercials.
But with more cars coming outfitted with online radio capability, more and more drivers are choosing online stations over traditional ones. As of January 2015, 35% of people surveyed said they tuned in to online radio in their cars, a growth of 14% over 2013, when only 21% listened while driving. In 2010, only 6% reported listening to online radio in their vehicles. At this rate, the meaning of "drive time" will likely change as more listeners choose internet radio over local and national radio, or simply load up a podcast they downloaded before getting into their car. And traditional radio stations are definitely getting the memo as prestigious institutions like WNYC starting to rebrand themselves as audio entertainment venues.
How to Reach Online Listeners
In March, a twice.com article noted that online listening skews younger, and is most common among 12- to 54-year-olds. More than three-quarters (77%) of listeners between the ages of 12 and 24 listened online in the past month, vs. 61% of 25- to 54-year-olds, revealing a distinct generational gap in listening habits. Barely more than a quarter (26%) of those older than 55 listened online. And while listeners in the younger age range often lack the financial resources to purchase a car with internet radio, that's not stopping many listeners from streaming their favorite stations and artists through their car speakers via a cell phone connected to a car audio system, with 55% of those in the 12- to 24-years-old group saying they had done so.
So what are younger listeners listening to on internet radio? News geared to younger viewers, like entertainment and sports, is generally a good bet for online radio, although this can vary somewhat depending on your online station's format. That doesn't mean you should ignore hard news, but most Millennials aren't going to mind if you spend sixty seconds on the latest Hollywood divorce or sports scandal.
Online Radio Advertising
In terms of how advertisers can use this data to maximize their reach with younger listeners, it's likely that more companies will focus their online radio advertising sales efforts on products that will appeal to a younger demographic, particularly 18- to 34-year-olds during drive time and teenagers after 7 PM. The good news is that Millennials are more opposed to paying for subscriptions than listening to ads: According to data from Strategy Analytics, 89% of internet radio listeners prefer ad-supported online radio to subscription models.
A CRN Research Report about Millennials shows that 75% of the group prefers ads about things that interest them. That's another benefit of online radio—you don't have to rely on an Arbitron report to get a vague idea of who listens to what and what products/news items they might enjoy. Take advantage of one of the best benefits of online radio—require your viewers to sign in before listening to music. Most listeners don't mind signing in for free, ad-supported radio; you can use their listening history and/or answers to questions asked during account sign-up to allow advertisers to better target them. This doesn't just keep your audience interested—it's also a huge benefit to your advertisers.
On a closing note, with services like Sirius XM, Pandora, Spotify, and the newly minted Tidal and Apple Music increasingly crowding the online radio market, it remains to be seen how much room for growth the industry can support. In the case of podcasts, it can sometimes seem like there's no ceiling in sight, with a handful of new podcasts popping up everyday. And podcasts enjoy a particular advantage over both traditional and online radio in that you do not need radio or wireless reception to listen, which you can do anywhere you please. On the flip side, recent NYTimes article about Millennials' predilection for streaming media argued that when Millennials start a family, they are more likely to return to a traditional cable service. Whether this trend will carry over to internet radio is something we'll be closely watching.
[su_note]Learn more about the School of Broadcast Journalism at the New York Film Academy by clicking here.[/su_note]
by nyfa