New York Film Academy (NYFA) Filmmaking alum Ismael Gomez III recently released his latest film Death of a Fool on Amazon Prime Video. The film is the latest project from the Cuban-American filmmaker who, after graduating from NYFA, worked as a lead editor on several motion pictures and commercials that have been screened at Cannes, Tribeca, Miami, and Starz Denver international film festivals. 
Gomez's Death of a Fool was recently covered in The Miami Herald and also mentions Gomez's Miami-based production house Rabbit Hole Pictures, which Gomez co-founded and continues to serve as the CEO.
NYFA caught up with the Filmmaking alum to discuss his latest film and ask "Why Miami?" for the home of his production company Rabbit Hole Pictures.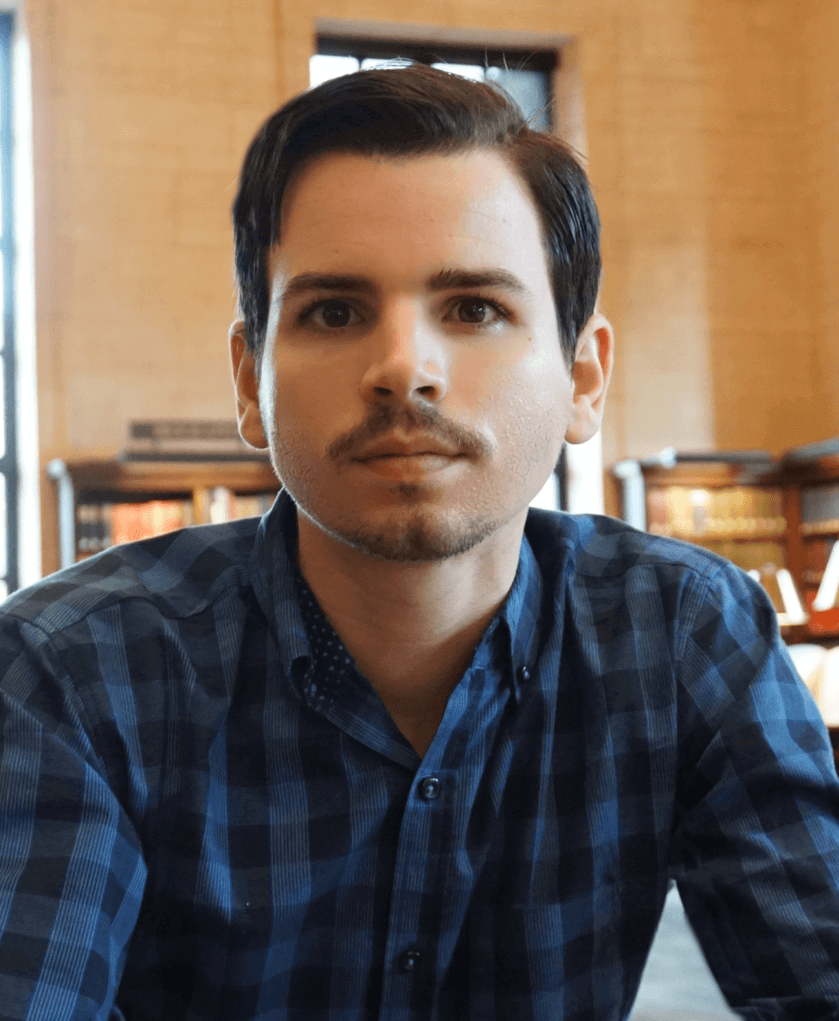 New York Film Academy (NYFA): What first got you into filmmaking?
Ismael Gomez III (IG): I was born in Havana, Cuba in a small town called Parraga. At the age of six, my parents took me for the first time to an old movie theater in Havana to watch 'The Lion King' and I immediately felI in love with cinema. From that moment on, I was attracted and deeply curious about how movies were made. This passion was increasingly cultivated as I started being exposed to great directors like Coppola, Kurosawa and Kubrick. At the age of 19, I emigrated to the United States and read about NYFA's filmmaking program and decided to apply. NYFA awarded me a grant that covered half of my tuition, so I was able to start on my filmmaking path in the original building at Union Square.  
NYFA: Is there anything you learned that you have taken with you into your projects or running your own company?
IG: I've witnessed many people getting into film school and quitting after the first semester. This is because many of them love movies; they love to consume stories. The problem is that there is a substantial difference between "watching movies" and "making movies." They are two completely different processes. Making films is a creative venture that takes immense amounts of effort, perseverance and commitment. It nurtures delayed gratification rather than instant reward, and there lies the conflicting realization many students encounter when they start film school. Hence, NYFA is a marvelous place to explore your compatibility with filmmaking. Having such hands-on programs where students are shooting their projects Monday through Sunday, promptly helps them discover if filmmaking is really a passion they wish to pursue. In my case, I truly enjoyed discovering all the intricacies of moviemaking at NYFA. I became so passionate about the creative process that now I spend most of my time producing films, and barely get to watch any theater releases. 
NYFA: How would you describe yourself as a creative? What do you look for in a project?
IG: Our mission at Rabbit Hole Pictures is to tell mystical stories that spark curiosity and wonder. For us the word mystical embodies a sense of mystery, awe, and fascination for the unknown. Therefore, our films' narratives always attempt to explore thought-provoking themes through the fantasy genre. Fantasy always creates a striking contrast that helps us reframe and examine reality. Stories that carry people far-far-away to look at themselves up close. 
I had always contemplated the idea of making films in Miami but the thrill of filming in NYC always pulled me back. Yet, in 2016 when I was visiting my family in Florida, I went to the theaters and watched Moonlight by Barry Jenkins. Here was a guy who had made this astonishing film completely in Miami, and now was even receiving Best Picture at the Academy Awards. So a fuse had been lit up inside me; how many movies have we seen entirely produced in Miami? How many of those belong to the fantasy genre? These two questions inspired me to create Rabbit Hole Pictures and show a part of Miami that is rarely depicted on the big screen. Many clever producers have built sets that look like Miami, but the magic of the real thing cannot be duplicated.
NYFA: What is your film Death of a Fool about? Was it a personal film for you?

IG: Death of a Fool is a coming-of-age motion picture that combines elements of fantasy and mystery. It tells the story of a teenager and his dying grandfather conducting afterlife investigations in Miami when a mysterious man hires them to find the secret to immortality. I remember being five years old, looking out my backyard one morning and seeing my dog, Charlie, lying motionless. He was sick for weeks and had now passed away. It was my first encounter with death and I did not know what to make of it. I had so many questions and every adult would give me a different answer. Thus, I grew up with an inquisitive mind about the human condition and metaphysics.
As technology keeps advancing and making promises to reverse the damage of aging at the cellular level, I often wonder the consequences that attaining immortality could bring. Physical immortality is quite different from the biblical concept of eternity. If eternal life is achieved in our world, it could create universal conflicts between various belief systems. Hence, Death of a Fool is built on the simple idea that if we could live forever, would we necessarily want to? What would we live for? Creation, whether by God or the universe, built in death, so we would know when to stop. As Stewart Alsop wrote, "A dying man needs to die, as a sleepy man needs to sleep, and there comes a time when it is wrong, as well as useless, to resist."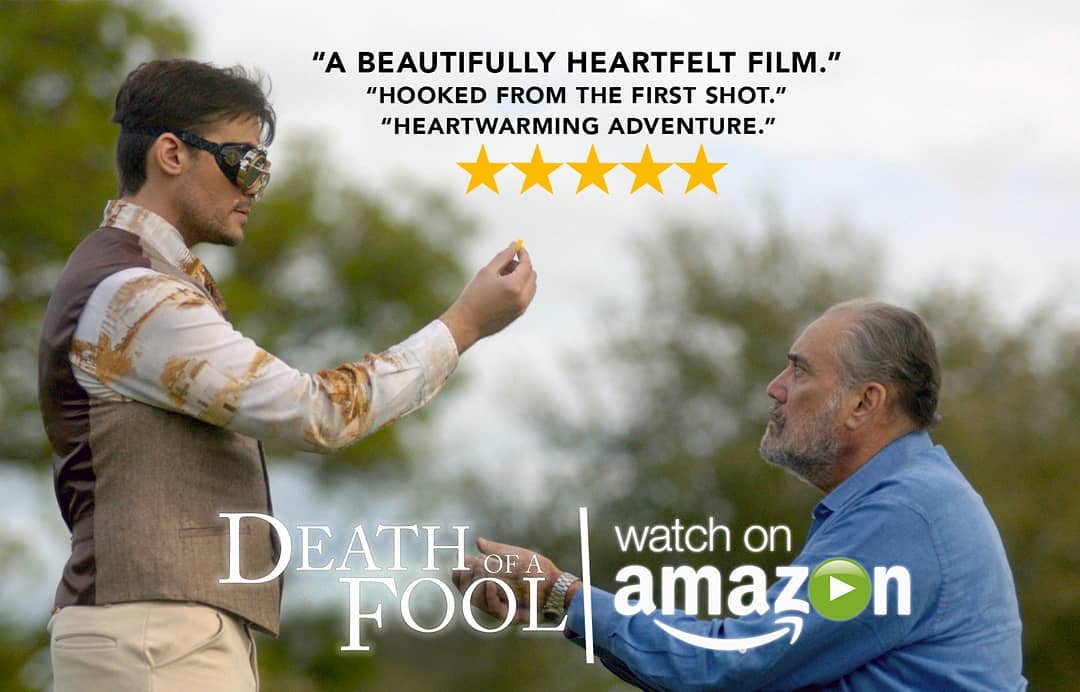 NYFA: Having not experienced the theatre release it deserved due to the pandemic, what are your thoughts on it being released on Amazon?

IG: We've been having great success with our digital release. We did have our first public screening at the enchanting Coral Gables Art Cinema, but that was around the time the pandemic started, so we had to make the quick decision of moving online. In a way, it has certainly been a lot easier sending everyone to Amazon to watch the film rather than going around the country booking screenings. Although I really wanted to expand theatrically, if there's something filmmaking has taught me, it is to adapt quickly to rising obstacles, make a new plan and keep moving forward.
NYFA: Do you have any upcoming projects coming up for Rabbit Hole Pictures?
IG: We recently launched a Movie Pitch Contest to help other creators. We wanted to give them a platform where they could have their movie ideas exposed to other producers, and at the same time offer them a financial reward to help fund their projects. You can read more about it here. We're also developing our second feature film. A fantasy thriller about an indigenous tribe in the Amazon. We hope to start production next year.
by nyfa