Every year, at America's biggest indie film festival, there is one prize that matters above all: the Dramatic Competition prize. This award can put a career off to a good start. Just take the example of 1985, when two brothers released a violent noir called "Blood Simple." They were the Coen brothers, and went on to make some of the most memorable American films. There are few more prestigious honors in film than SUndance Film Festival's Dramatic Competition.
As a brief disclaimer, this isn't a complete list of all the amazing contenders for the Dramatic Competition prize. Be sure to check out all the entries and watch as many films as you can at this year's Sundance Film Festival. Also be sure to check out our roundup new directors to watch this year at the Festival. But, when it comes to predicting the winner for Dramatic Competition, you may want to think about these films…
Note: All plot descriptions were taken from Sundance's official competition announcement, linked here.
1. "Beach Rats"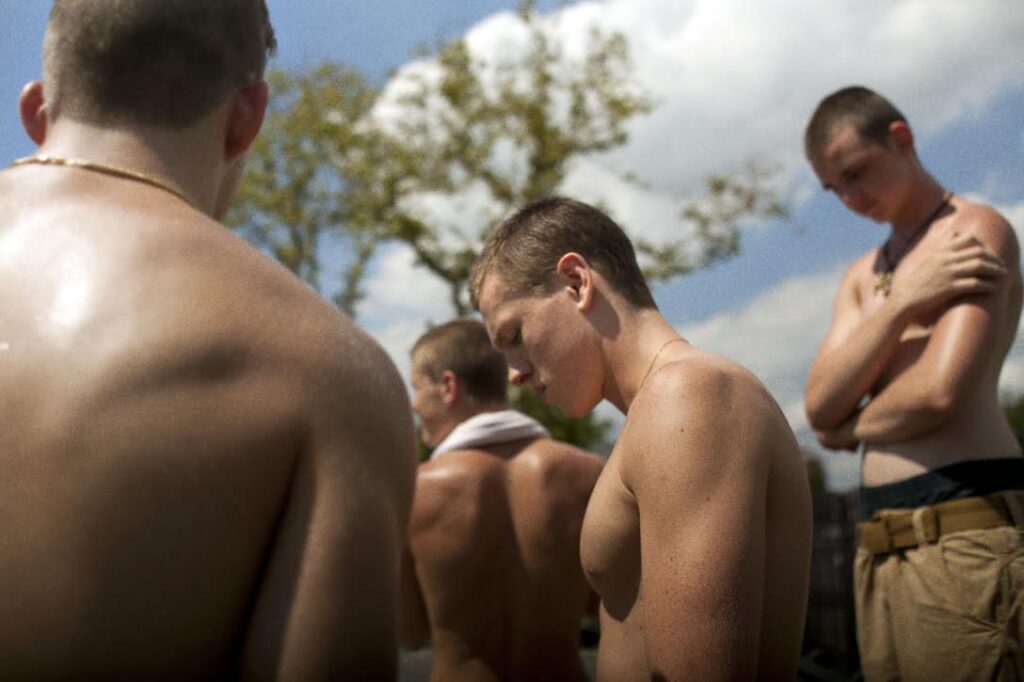 Directed and Written By: Eliza Hittman
You Might Know Them From: "It Felt Like Love"
In her sophomore effort, Hittman focuses on a coming of age story about "an aimless teenager on the outer edges of Brooklyn struggles to escape his bleak home life … as he balances his time between his delinquent friends, a potential new girlfriend, and older men he meets online."
Cast: Harris Dickinson, Madeline Weinstein, Kate Hodge, Neal Huff.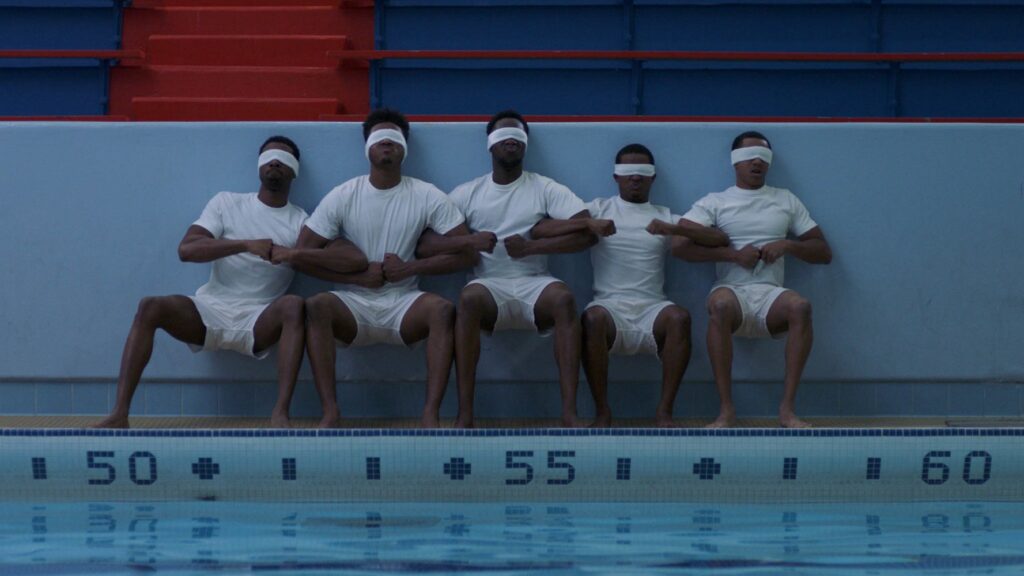 Directed By: Gerard McMurray
Written By: Christine Berg and McMurray
You Might Know Them From: "Fruitvale Station"; Berg's debut
Gerard McMurray's "Fruitvale Station" was a powerful movie that dived into the life of Oscar Grant before he was shot on the BART train. He returns with this fraternity drama about a pledge "torn between honoring his code of silence or standing up against the intensifying violence of underground hazing."
Cast: Trevor Jackson, Alfre Woodard, Steve Harris, Tosin Cole, DeRon Horton, Trevante Rhodes.
Directed and Written By: Matt Ruskin
You Might Know Them From: "Booster" and "The Hip Hop Project"
Adapted from This American Life episode "DIY," Matt Ruskin directs the story of Carl King, a man who becomes an ad-hoc investigator to prove the innocence of his friend, Colin Warner.
Cast: Keith Stanfield, Nnamdi Asomugha, Natalie Paul, Bill Camp, Nestor Carbonell, Amari Cheatom.
4. "Golden Exits"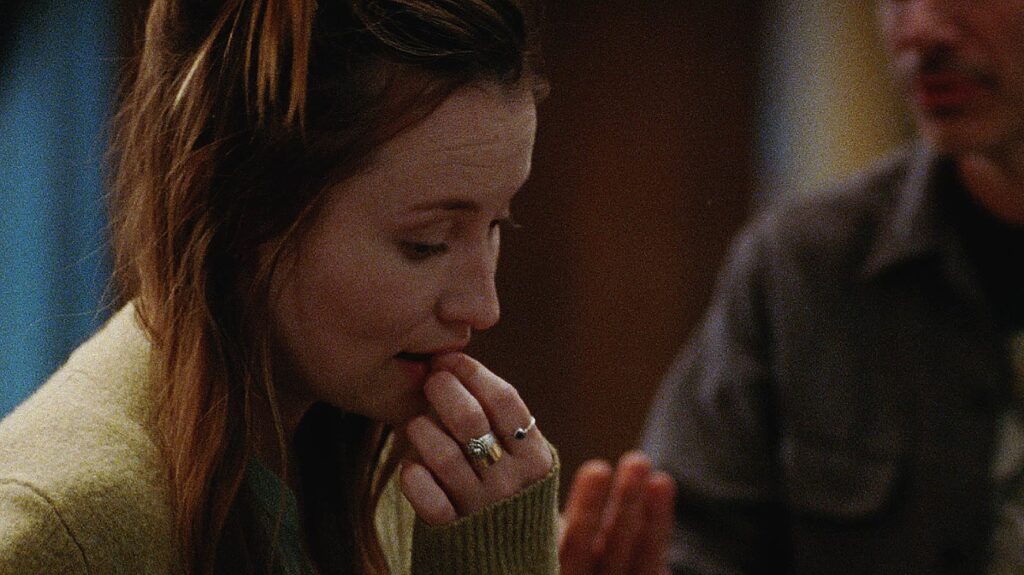 Directed and Written By: Alex Ross Perry
You Might Know Them From: "Queen of Earth" and "Listen Up, Philip"
Indie institution Perry goes for his biggest prize yet with this drama, focusing on events instigated when "the arrival of a young foreign girl disrupts the lives and emotional balances of two Brooklyn families."
Cast: Emily Browning, Adam Horovitz, Mary-Louise Parker, Lily Rabe, Jason Schwartzman, Chloë Sevigny.
5. "The Hero"
Directed By: Brett Haley
Written By: Haley and Marc Basch
You Might Know Them From: "I'll See You in My Dreams"
Sam Elliot might be spying a comeback in this drama that focuses on a western icon who "[receives] a lifetime achievement award and unexpected news" and "reexamines his past."
Cast: Sam Elliott, Laura Prepon, Krysten Ritter, Nick Offerman, Katharine Ross.
6. "Ingrid Goes West"
Directed by: Matt Spicer
Written by: Spicer and David Branson Smith
You Might Know Them From: "Flower" and "It's Not You, It's Me"
This dark comedy focuses on "a young woman becomes obsessed with an Instagram "influencer" and moves to Los Angeles to try and befriend her in real life."
Cast: Aubrey Plaza, Elizabeth Olsen, O'Shea Jackson Jr., Wyatt Russell, Billy Magnussen. World Premiere
7. "Landline"
Directed by: Gillian Robespierre
Written by: Elisabeth Holm and Robespierre
You Might Know Them From: "Obvious Child"
This dramedy about "two sisters [coming] of age in '90s New York when they discover their dad's affair — and it turns out he's not the only cheater in the family." Prepare yourself to get nostalgic about seeing smoking sections in restaurants.
Cast: Jenny Slate, John Turturro, Edie Falco, Abby Quinn, Jay Duplass, Finn Wittrock.
8. "Novitiate"
Directed and Written By: Margaret Betts
You Might Know Them From:  This is Betts's film debut.
Betts has been a social activist for years, so look for her debut film to focus on social issues in the "the Vatican II era, [as] a young woman training to become a nun struggles with issues of faith, sexuality and the changing church."
Cast: Margaret Qualley, Melissa Leo, Julianne Nicholson, Dianna Agron, Morgan Saylor.
9. "Patti Cake$"
Directed and Written By: Geremy Jasper
You Might Know Them From: His short film "Outlaws"
This comedy focuses on "a female aspiring rapper fighting through a world of strip malls and strip clubs on an unlikely quest for glory." Whether it's inspiring or bizarre, look for it to at least be interesting, as Geremy Jasper has already won the Palm Springs International Film Festival award for "Directors to Watch."
Cast: Danielle Macdonald, Bridget Everett, Siddharth Dhananjay, Mamoudou Athie, Cathy Moriarty.
10. "Roxanne Roxanne"
Directed and Written By: Michael Larnell
You Might Know Them From: "Cronies"
This biopic of Lolita "Roxanne Shante" Gooden, one of the original female rapper, should be an interesting portrayal of The Roxanne Wars. The Roxanne Wars were a series of diss records volleyed back and forth between Roxanne Shante and The Real Roxanne. It'll also focus on the singer's upbringing in the Bronx and bring light to a sometimes forgotten moment in hip hop's rich history.
Cast: Chanté Adams, Mahershala Ali, Nia Long, Elvis Nolasco, Kevin Phillips, Shenell Edmonds.
11. "Walking Out"
Directors and screenwriters: Alex and Andrew Smith
You Might Know Them From: "Winter in the Blood"
Based on a short story by nature writer David Quammen, the film is concerns a teenager hunting big game with his estranged father, until "a brutal encounter in the heart of the wilderness changes everything."
Cast: Matt Bomer, Josh Wiggins, Bill Pullman, Alex Neustaedter, Lily Gladstone.
12. "The Yellow Birds"
Directed By: Alexandre Moors
Written By: David Lowery and R.F.I. Porto
This adaptation of an award-winning novel by Kevin Powers will ask difficult questions about one of the defining moments of the Aughts. From Sundance: "Two young men enlist in the army and are deployed to fight in the Iraq War. After an unthinkable tragedy, the returning soldier struggles to balance his promise of silence with the truth and a mourning mother's search for peace."
Cast: Tye Sheridan, Jack Huston, Alden Ehrenreich, Jason Patric, Toni Collette, Jennifer Aniston. World Premiere.
Who do you have winning the Sundance Dramatic Competition? Sound off in the comments!
by nyfa