William Goldman, one of Hollywood's most influential screenwriters for several decades, passed away early November 16, at the age of 87. 
In addition to writing several famous (and infamous) major motion pictures across a wide variety of genres, Goldman cemented himself as an authority of Hollywood screenwriting when he published Adventures in the Screen Trade in 1983. In the book, Goldman not only shared with readers his mastery of all things writing — story, dialogue, character — but his incisive, honest look at Hollywood's modern studio system in the 60s and 70s, and what it would eventually evolve into over the next few decades. 
His rounded, honest view of the system that gave him great success was both cynical and appreciative, from the ground level as well as a bird's eye view from the top, where he laid out and accepted both the good and the bad of the massive and powerful industry that produced an artistic medium he very much loved. 
Here are just some of the films he contributed to the Hollywood canon:
Misery
Director Rob Reiner and producers of the 1990 adaptation of Stephen King's novel Misery, in which a psychotic fan ties her favorite author to her bed and forces him to keep writing, felt like they needed to dial back the horror of the book to make the film more palatable for mainstream audiences. In the novel, the character played by Kathy Bates severs the foot of the author played by James Caan, rendering him unable to escape.
What screenwriter William Goldman came up with as a solution was perfect, and became an iconic Hollywood moment. Rather than sever his foot, Goldman had Bates smash Caan's ankles with a sledgehammer – less bloody and less gory, but somehow in its specificity, even more brutal to watch. Goldman was proving a valuable lesson in screenwriting: sometimes less is more.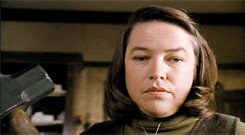 Harper
Goldman had already finished the script to the hardboiled detective movie Harper, starring Paul Newman, but producers needed a scene to play over the opening credits. Goldman quickly came up with a simple, but poignant moment — the disgruntled PI getting ready in the morning, realizing he was out of coffee, and reusing an old filter from the trashcan. In one quick dialogue-less moment, Goldman established the get-it-done character of his protagonist before the opening credits had even finished rolling.
Butch Cassidy and the Sundance Kid
Goldman won the Academy Award for Best Original Screenplay for his work on this seminal western that paired together two of Hollywood's most charismatic and popular leading men — Paul Newman and Robert Redford. The film highlights the genre-bending abilities Goldman seemingly wielded without breaking a sweat, going from comedy to thriller to drama to even musical from scene to scene without ever missing a beat.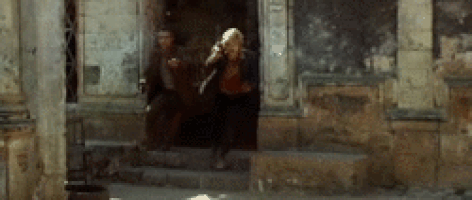 Chaplin
Chaplin was a star-studded biopic in 1992 that portrayed the life and career of silent film megastar Charlie Chaplin, and was one of that year's most prestigious films, with a talented cast, incredibly high production values, and direction by Richard Attenborough. While it received mixed reviews, it was one of the first major dramatic roles for the young comic actor Robert Downey, Jr., who was nominated for his first Academy Award for his work.
A Bridge Too Far
A Bridge Too Far was also directed by Richard Attenborough, and was an epic World War II film with a large-for-its-time budget and loaded cast that featured stars from other Goldman films like James Caan and Robert Redford. In a genre overstuffed with classics, A Bridge Too Far managed to make a name for itself for its wide scope and intense battle sequences, especially since, unlike many of its brethren, it focused on a major historical loss for the Allied Forces.
Marathon Man
Marathon Man, like some of Goldman's other screenplays, was adapted from a novel he wrote himself. As a book, and later as a film, it attracted the attention of producers and critics alike for its stark violence and themes of Nazi war criminals still existing in society decades after the end of World War II. A major casting coup for the gritty thriller was Sir Laurence Olivier as the antagonist, who earned an Oscar nomination for his efforts.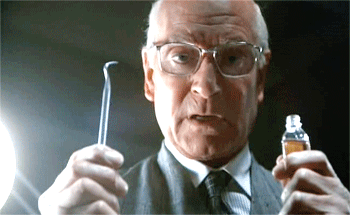 Maverick
On the opposite end of the spectrum from Marathon Man is Maverick, a big-budget western comedy adapted from the 50s television series of the same name. The film reunites Lethal Weapon's director Richard Donner and star Mel Gibson (and a cameo from Danny Glover) at the height of their Hollywood powers and proved to be a definitive audience-pleasing popcorn movie in a year full of tough competition. 
The Stepford Wives
The science-fiction horror film The Stepford Wives challenged the norms of gender dynamics between husbands and wives and, when it was released in 1975, received only moderate success. It has however gained a solid cult status over the decades, and was even eventually given a big budget remake starring Nicole Kidman in 2004. The term "Stepford Wife" itself has now become slang for the type of doting, robotic homemaker featured in Goldman's script.
The Princess Bride
"Anybody want a peanut?" 
That's just one line out of dozens from the eminently quotable screenplay Goldman wrote for The Princess Bride, itself an adaptation of a novel he wrote with the same name. Ostensibly a comedy, the film also plays with genre, and has firmly rooted itself in the hearts of multiple generations of film and adventure lovers. Can you imagine a world without the line, "My name is Inigo Montoya. You killed my father. Prepare to die."??? 
Of course you can't… it's ""inconceivable!!!"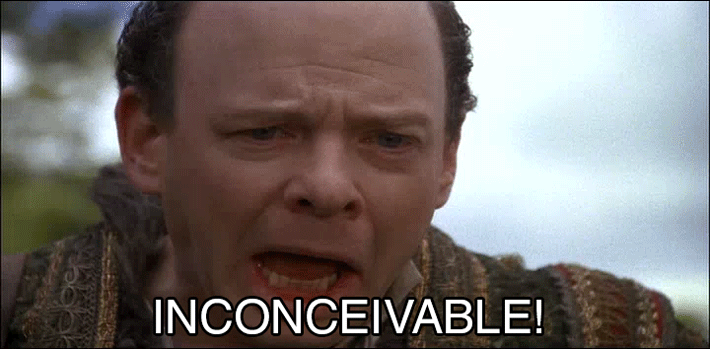 All the President's Men
Goldman won his second Academy Award for the screenplay adapted from the book All the President's Men, written by the journalists who uncovered the Watergate scandal. The film, which is still regarded by many as one of the greatest of all time, takes the real-life investigation of newspaper journalists Bob Woodward and Carl Bernstein as they run up directly against a Nixon administration fighting to stay in power. Who would've thought its themes and even plot points of cover-ups and political corruption would be more resonant than ever forty years later? 
There are several other fantastic films written by William Goldman in his decades-spanning career, too many to list. Watching them all would not only be a great source of entertainment, but a Master Class in screenwriting from the man himself. 
RIP William Goldman – your contributions to cinema will not be forgotten.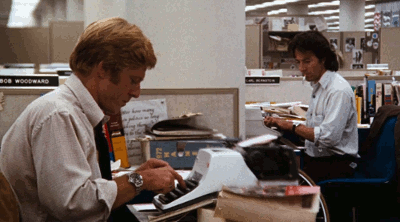 by nyfa