With a new year comes a whole fresh batch of movies. There's a lot to be looking forward to this year too, so much it seems nearly impossible to stay on top of. We've picked some films from this year's catalog that you should definitely consider checking out when they're out. 
11.) Spider-Man: Across The Spiderverse (Part One)
Release Date: October 7th, 2022
Spider-Man has been all the craze since Spider-Man: No Way Home released in theaters. Even before that entry into the MCU, there was another film that worked up just as much of a commotion for the webhead. Going all the way back to 2018, that film was none other than Spider-Man: Into The Spiderverse. Utilizing an art style that could've just as easily been ripped out of a comic, the film was adored by fans and newcomers alike. Spider-Man: Across the Spiderverse (Part One) is the sequel to this rousing success of a movie, one that all Spider-Man fans are just dying to sink their teeth into.
10.) Doctor Strange: Into The Multiverse of Madness
Release Date: May 6th 2022
Piggybacking off of Spider-Man: No Way Home, the last post credits scene of the film served as a "backdoor trailer release" of sorts. In short, we got to see where the next phase of Doctor Strange's journey takes him in the trailer for the upcoming film Doctor Strange in the Multiverse of Madness. Now that trailer was something else, teasing the return of Mordo from the first Doctor Strange, revealing the role Wanda Maximoff will be playing in the film, as well as a few other little easter eggs if you know where to look (like the possible appearance of Strange Supreme from Marvel's What If). With all the crazy things that happened in Spider-Man: Now Way Home alone, the new Doctor Strange movie looks like it's going to be dialing that up 200%, and we can't wait to see it.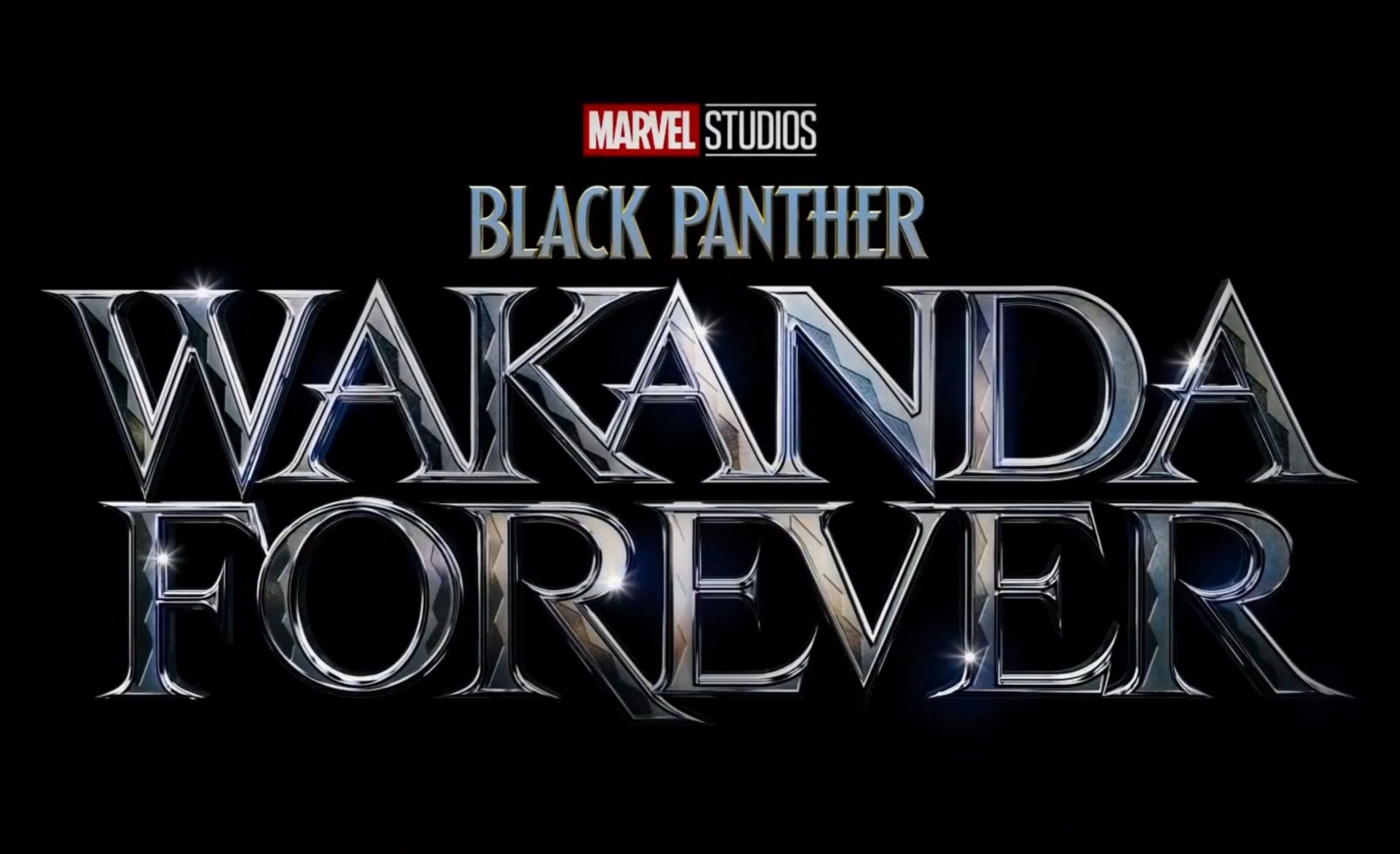 9.) Black Panther: Wakanda Forever
Release Date: November 11th, 2022
This entry into the MCU is sure to be an emotional one. There was scarce a person that didn't enjoy Chadwick Boseman's performance as the legendary Black Panther. We also grew to love the nation of Wakanda, the country the Black Panther hails from. Wakanda is a city/nation-state that's one of the greatest technological marvels that exists in the Marvel universe. Wakanda Forever will very likely revisit that setting and will give fans a proper goodbye to Boseman's character, as the actor tragically passed away in 2020. 
8.) Black Adam
Release Date: July 29th, 2022
Dwayne "The Rock" Johnson has been tooting the horn for this film for quite a long time. The quote was always "the hierarchy of power in the DC Universe is about to change". Well, come July 29th, that hierarchy officially changes. The great thing about Black Adam is that he fits into the interesting "antihero" category, so it's not gonna be your typical superhero movie. Long story short, it's going to be deeply gratifying to see all that hype the Rock drummed up for us finally come to fruition. 
7.) The Batman
Release Date: March 4th, 2022
Speaking of even more hype, there's one upcoming DC project that probably trumps them all. The Batman has undergone quite the journey. It started out with Ben Affleck at the helm as the director, writer, and Batman. The project then underwent various changes as time marched on, the most notable being that Ben Affleck was no longer involved. Once the project finally came into focus, people liked what they saw, and what they saw was a film that looked like it leaned into the detective side of Batman – though it looks like we'll get plenty of the brawler side too. Either way you slice it, The Batman is going to be a blast when it comes out. A very thrilling blast.
6.) Fantastic Beasts: The Secrets of Dumbledore
Release Date: July 25th, 2022
For the Harry Potter fans in the crowd, there's a new film coming out just for you. Fantastic Beasts: The Secrets of Dumbledore picks up after the events of Fantastic Beasts: The Crimes of Grindelwald, as Dumbledore puts together a team of capable wizards and witches to stop Grindelwald from making his power play in the wizarding world. If you've been following the Harry Potter prequels or just want to watch something with just the right amount of magic and mythical beasts, this film will be right up your alley.
5.) Halloween Ends
Release Date: October 14th, 2022
The thrilling conclusion to Jamie Lee Curtis' Laurie Strode and Hollywood's most infamous slasher, Michael Myers', story comes to a close this October. It feels very surreal because not unlike the character himself, the Halloween franchise seemed like it could go on forever, never truly staying dead. That all comes to a gruesome finish with the final installment in the sequel/reboot trilogy, Halloween Ends. Once again, Laurie Strode will be facing off against one of horror's greatest icons, but as the title suggests, it might be for the last time.
4.) Lightyear
Release Date: June 17th, 2022
Once upon a time, Disney came out with what can be considered some of the most seminal movies in the history of film and animation. You guessed it, we're talking about Toy Story. Even though the original franchise is pretty much done, it looks like Disney and Pixar have found another way to bring these classic characters back to the silver screen. Lightyear tells the story of Buzz Lightyear, but not the toy whom we are all much more familiar with. It looks like this film will tell the story of the man the toy is inspired by if that makes sense. Different though it may be, it looks interesting enough to check out. 
3.) Avatar 2
Release Date: December 16th, 2022
The first Avatar, directed and written by James Cameron, is still the highest-grossing movie of all time. Now he's back at it again, set to deliver Avatar 2 in mid-December. According to Rotten Tomatoes, the film will once again follow Sam Worthington and Zoe Saldana Neytiri's characters on Pandora along with the family they've built together. Following the return of old foes, they're forced out of their home and search for a new one. The film has a pretty interesting lineup (including the dream team that made the first one work), which now includes Kate Winslet, Michelle Yeoh, and Edie Falco. 
2.) Top Gun: Maverick
Release Date: May 27th, 2022
This particular film took its sweet time cooking in the oven. After a whopping 30 plus years, Top Gun (1986) is finally getting a sequel. It's certainly an exciting time to be a Top Gun fan, especially since it looks like they're going all out for this film. Tom Cruise is set to return as Maverick, Val Kilmer as Iceman, and they've even gone as far as recruiting Miles Teller in order to portray Goose's son, writes Rotten Tomatoes. If as a viewer, you want to see Tom Cruise some off-the-wall tricks and stunts with a jet, by all means, we implore you to give Top Gun: Maverick a shot.
1.) The Northman
Release Date: April 22nd, 2022
Last but not least, we have an all-new project coming out in April called The Northman. Did you like The Lighthouse? Did you like The Witch too? Well the guy who directed both movies, Robert Eggers, is more than likely going to wow you again with this gory, unhinged film. The setting is tenth-century Iceland, and a viking Prince is out for blood after his father is murdered. Per Rotten Tomatoes, Eggers took care to do it right too, co-writing with Icelandic writer Sjón, and also features Björk, a famous singer-songwriter from Iceland. The cast is extra crunchy too, featuring the likes of Anya Taylor-Joy, Willem Dafoe, Nicole Kidman, Ethan Hawke, and Alexander Skarsgard. 
2022 is looking like a very good year for movies, and we can't wait to see how awesome all these new films turn out (and hopefully you, most avid reader, can't wait either)!
by nyfa