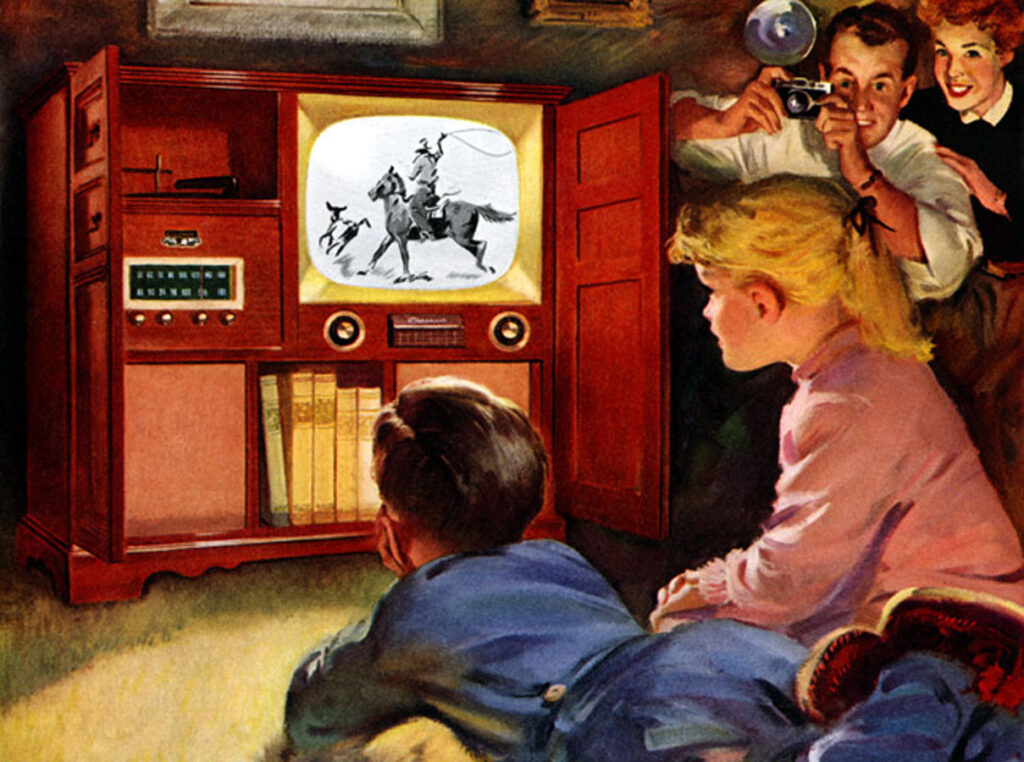 Recent estimates of current U.S. ad spending by Strategy Analytics show that while digital marketing continues to grow, it's still almost $30 billion behind TV ad dollars. The report estimates total ad spending will be close to $187 billion for 2015, with the digital space at around 28%, or 52.8 billion. While this makes digital the fastest growing category, TV still has the largest share of ad spend, with almost $79 billion, or about 42%.
Why TV is Tops Even in the Digital Age
TV advertising still offers significant advantages to many advertisers. While video and news clips on social media now carry advertising, this space is much more limited. Most video clips only have thirty seconds or less of ad space before the video rolls, generally limiting each clip to only one advertiser. During a thirty minute newscast, on the other hand, each ad break is several minutes long and includes room for multiple advertisers. Because ad space is at less of a premium, advertising on local TV sometimes offers a lower cost per thousand, depending on factors like market size and time slot.
TV advertising is also still more pervasive than digital advertising. If you put down your phone and walk into the kitchen to get a drink while an ad rolls, you probably won't hear any of the commercial. If you're watching television and leave the room during an ad break, you'll probably still hear the commercials booming out of your TV's powerful speakers.
TV Consumption Still High Among Most Adults
Most importantly, despite the rise in digital consumption of news and entertainment, consumers are still watching TV at a high rate. According to a Fiercecable report, the average U.S. adult spent 5 hours and 10 minutes watching TV daily in the first quarter of 2014. While that was attributed to mostly older viewers, even younger viewers (in the coveted 18-24 demographic) logged a weekly average of 18.5 hours of traditional TV viewing time in a report on the latest Nielsen study.
TV Ad Spending Especially Important for Some Target Markets
While TV advertising is still important for products aimed at younger viewers, it's especially critical for advertisers who wish to reach Baby Boomers. A recent Pew Research Center report shows that Boomers and Millennials are opposite each other in news consumption: Roughly 61% of Millennials rely on Facebook for political news, with only 37% depending on local television. On the other hand, Baby Boomers rely on local TV for their political news, with 60% seeking news from local television vs. 39% searching for news on Facebook. Gen Xers fall in the middle, with 51% citing Facebook as a source of political and government news, and 46% relying on local TV. For marketers whose target market includes adults 35 and older, TV ad spending is critical.
How TV Stations Can Protect Ad Revenue in a Digital World
This TechCrunch article predicts that TV's share of ad revenue will fall to around 40% by 2018, with digital revenue increasing to 35%. But that's not necessarily bad news for broadcast journalists. The author goes on to point out that TV's ad share decline will mostly reflect a shift from TV ads to online video, and many broadcasters will continue to profit from both formats.
To keep both digital and traditional ad revenues flowing, journalists should produce unique, compelling content for both online and broadcast channels, and use both formats to promote each other. Posting shortened clips of longer packages on social media can encourage readers to view the full package on the evening news. Contests and promotions can be devised to engage viewers on both fronts. Meanwhile, advertisers should be advised to purchase spots in both digital and traditional spaces so they can expand both reach and frequency. Click here for more on How to Maintain and Improve TV Ad Revenue in the Digital Age.
[su_note]Pursue a future in broadcast journalism. Learn more about the School of Broadcast Journalism at the New York Film Academy. [/su_note]
by nyfa