The introduction of sound in filmmaking was perhaps the most dramatic advancement in the history of movies. From chilling sound effects and atmospheric music to the witty dialogue between two characters, our favorite films just wouldn't be the same had they been made in the silent era. Just like the tremendous effort it takes to get the right shots and put them all together in post, adding sound effectively require immense creativity, skill, and attention.
Sound design and scoring add a powerful layer of meaning to what we see on screen, creating a mood and making the story more impactful and memorable. For both the aspiring filmmaker and sound expert looking to work in film, here's how the three major types of sound in film are used to heighten emotion — and remember, sometimes there's no better way to get a response from the audience than by having moments with no sound at all:
1. Sound Effects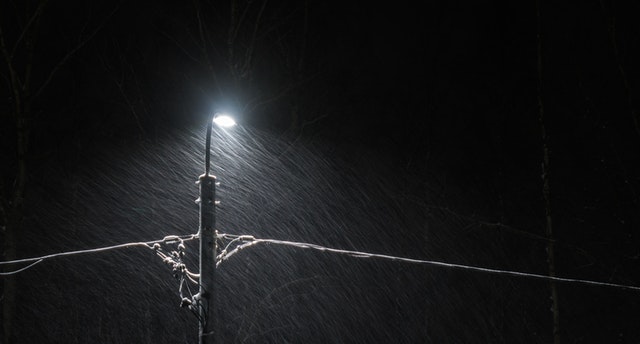 The world is full of sound, and we as humans are very sensitive to what we hear. One of the most powerful uses of sound in film involves simply interpreting and conveying how natural (or everyday) sounds affect how we feel. Sound also works to affect mood by simulating reality and creating illusions.
For example, if a woman is shown sitting alone in her room with a book, the average viewer will absorb a completely different mood if 1) we hear children playing in the background or 2) we hear loud thunder and rain. Pouring rain accompanied by frightening thunder makes us feel anxious even though they are sound effects added by a talented editor. When the woman then hears a booming knock on her door, you can bet a sound designer chose the perfect sound to give viewers a startling, curious effect.
2. Dialogue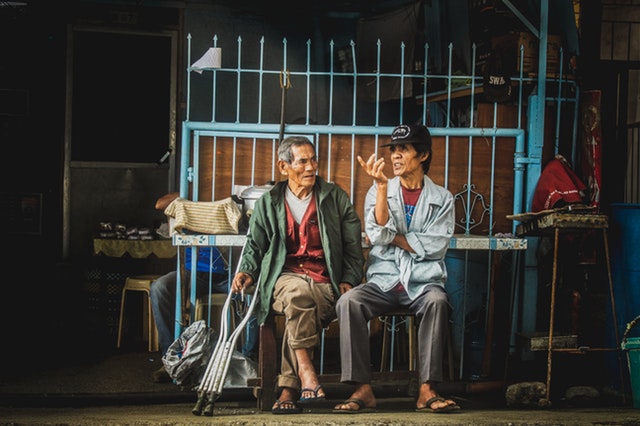 You may not have realized it, but dialogue is a very powerful way in which sound is used to heighten emotions in film. Dialogue is an incredibly effective way of getting the audience introduced to a character, hooked into a story, or transported to a different state of mind. The way two or more characters on screen speak to one another makes all the difference for your audience, and it's an important consideration if you want the right mood for your story. It's not only what your characters say, but how they say it.
We can't think of a better example than when we first meet Vito Corleone in The Godfather. After the balding man explains the awful situation about his beaten daughter, we might expect Corleone to show some sympathy, maybe even outrage. Instead, Marlon Brando's excellent voice and line delivery helps give the immediate impression that Corleone is no ordinary man; he is actually insulted by the man's request. The manner of speech in which dialogue is delivered, and Marlon Brando's iconic vocal choices in character, are great examples of how dialogue can serve as an essential tool if you're using sound to influence a scene's atmosphere.
3. Music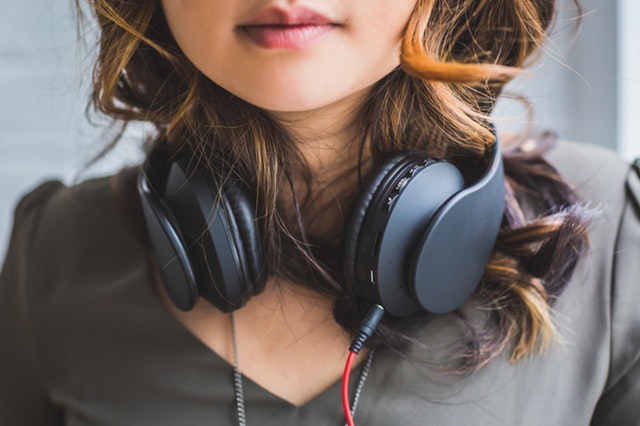 Music is one of the most powerful elements a filmmaker can call upon when it comes to leveraging sound to craft atmosphere in film. Audiences may have grown accustomed to hearing moving symphonies during war scenes, and completely different music when the secret admirers finally confess their love to one another, but the fact that in reality we don't have music accompanying major moments in our life makes this film convention all the more compelling. It's a powerful way to tap into the emotion you're trying to convey.
Use music carefully in your film to not only cue viewers into how to feel, but to also get an emotional response. For example, horror movies are famous for using music to create tension just before a jump scare or horrifying moment, and pacing the music of your film score with silence can have a profound effect. If you really want to play with the audience's emotions, consider mixing things up to. For example, Scorsese's brilliant choice of an upbeat song during a montage of corpse after corpse in Goodfellas made those scenes more jarring and impactful than if a somber track had been played.
What are your favorite examples of a powerful use of sound in filmmaking? Let us know in the comments below! And and head to our Filmmaking page to learn more at the New York Film Academy.
онлайн займ на карту маэстро
zaymibistroru
займ онлайн на киви кошелек срочно
манимен займ онлайн
zaymibistroru
займ на киви без привязки карты
by nyfa