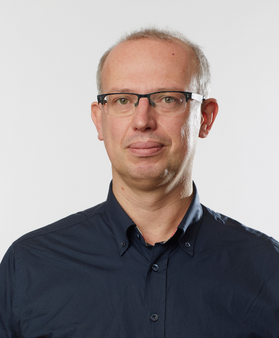 Piero Basso, AIC
Chair of Cinematography
Piero Basso, AIC
Chair of Cinematography
---
Born in northern Italy, Piero Basso graduated Summa Cum Laude with a Master of Arts in Liberal Studies, Cinema, from the University of Turin. During his career, exceeding two decades, Basso has photographed 16 feature films, and TV series, along with numerous documentaries, short films, and commercials.
His work has been honored at some of the most prestigious film festivals around the globe, including Venice (Una Famiglia, competition), Locarno (Seven Acts of Mercy, competition), Cannes (Darker than Midnight, Semaine de la Critique), Berlin (Dafne, Panorama – Fipresci Award as Best Feature Film), Turin (Santina, competition), Oberhausen (Zakaria, competition), Clermont-Ferrant, Busan, Huesca, Marrakech, Santa Barbara, and several others. In 2009, he was invited to join the AIC, the exclusive Italian Association of Cinematographers.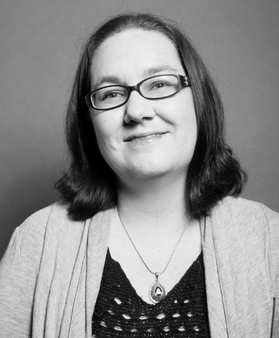 Jenni Powell
Chair of Producing
Jenni Powell
Chair of Producing
---
Jenni Powell is the Emmy Award-winning producer of The Lizzie Bennet Diaries, Welcome to Sanditon, lonelygirl15, Emma Approved, and The New Adventures of Peter and Wendy. For two years she was Director of Content and Social Media for VidCon and was a producer at Felicia Day's YouTube Premium Channel Geek & Sundry, where she produced the Geekie Award-Winning Talkin' Comics Weekly. She was Head of Production for NewMediaRockstars (rebranded to NewRockstars after her tenure) and is now tapping into her deep love of role-playing games, which she has been playing for over 20 years, by creating strategies for translating them from the game table to a consumable and entertaining visual medium. She is also a Faculty member of the New York Film Academy where she teaches Story Generation, New Media, and Transmedia (tabletop games, role-playing games, web series, and more).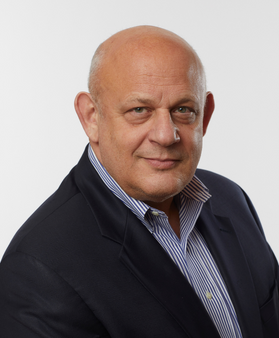 Neal Weisman
Chair of Producing
Neal Weisman
Chair of Producing
---
Neal Weisman is an award-winning film and television producer with over 25 years of international experience in Los Angeles, London, and New York. Producing credits include "The Politician's Wife" (winner of BAFTA, International Emmy, and Peabody Awards), "Seeing Red" (winner of Christopher Award), and "My Kingdom" (World Premiere of Toronto International Film Festival), which starred Richard Harris in his last leading role. "Let's Talk About Sex" a documentary, was broadcast on TLC/Discovery, digital and DVD release through New Video. While Vice President of the Edward Pressman Film Corporation, titles included: Academy Award winners "Wall Street" (starring Michael Douglas, directed by Oliver Stone) and "Reversal of Fortune" (which won Jeremy Irons his Best Leading Actor Oscar starring opposite Glenn Close). Also Oliver Stone's "Talk Radio," "Plenty" starring Meryl Streep, Charles Burnett's "To Sleep With Anger", David Byrne's "True Stories," and Best Directing Oscar winner Kathryn Bigelow's "Blue Steel." He is a dual US/UK citizen and currently resides in New York City.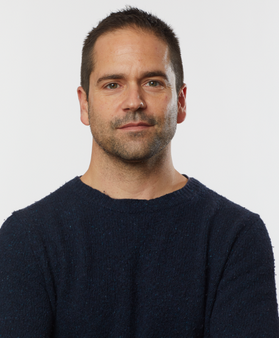 Jonathan Whittaker
Chair of Short-Term Intensive Programs
Jonathan Whittaker
Chair of Short-Term Intensive Programs
---
Chair of Short-term Intensive Programs
Jonathan Whittaker is a partner and founding member of ManInHat, a New York-based production company. With over 15 years of experience in the film industry, having produced, directed, and lensed short films, music videos, live concerts, commercials, TV shows, features, docs and 3D specials, he is never one to shy away from a new challenge. Nissan, Sony Pictures, DirecTV, Gillette, Hyundai, and Sports Illustrated are just a few of his clients and collaborators. When he is not on set or in an edit you can usually find him at the head of a lecture hall sharing his thoughts on the art of cinematography and the director's craft. In addition to being a resident professor at the New York Film Academy, he has also given guest lectures all over the globe.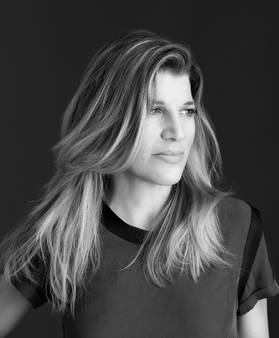 Liz Hinlein
Creative Director of Filmmaking and Cinematography
Liz Hinlein
Creative Director of Filmmaking and Cinematography
---
Liz Hinlein is an award-winning filmmaker, creative director, and cinematographer. She is the creator of The 20/20 Series (produced by NYFA), a weekly live, online series with creative visionaries which has garnered thousands of views. Liz is currently the Creative Director of Filmmaking and Cinematography at the New York Film Academy.
Her work has been commissioned globally by top international brands, including Dove, Lifetime, Revlon, Gillette, Maybelline, A&E, Wella, NARS Cosmetics, Bare Minerals, Clairol, and MAC Cosmetics. Additionally, Hinlein has created films and photo campaigns for many superstar musicians including Mary J. Blige, Britney Spears, Quincy Jones, Incubus, and Fishbone.
She has participated in numerous TV Diversity shadowing programs including Sony Television, Viacom, and the DGA. And has shadowed many well-known TV directors such as Marcos Siega, Jennifer Lynch, and Bethany Rooney.
Her debut feature film, Other People's Children, was awarded the Panavision New Filmmakers Grant and screened at multiple film festivals earned several awards including 'best director', 'best feature film' and 'audience award'. Her VR film for Byton Auto was nominated for Best Branded Entertainment/Commercial at the 2019 CES VR Fest and she won the same award in 2018 for Accenture's VR film, Behind the Style.
Most recently, Hinlein is in pre-production on Osage '85, a groundbreaking immersive documentary experience that transports you back to the 1985 Move Crisis in Philadelphia.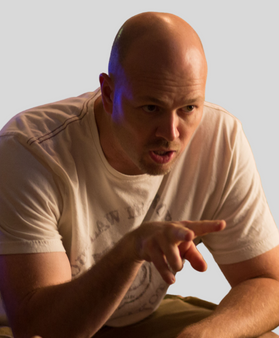 Herschel Faber
Chair of Filmmaking
Herschel Faber
Chair of Filmmaking
---
Herschel Faber has worked extensively in film and entertainment. He had a number of screenplays optioned and made, one being the cult hit Mac and Devin go to High School, (Anchor Bay) which stars Snoop Dogg, Wiz Khalifa, and Mike Epps. Faber wrote, directed, and produced Cavemen, a feature-length romantic comedy starring Skylar Astin (Pitch Perfect), Camilla Belle (10,000 B.C.), Chad Michael Murray (One Tree Hill), and Jason Patric (The Lost Boys). The film was released theatrically by Well Go USA in 2014 and on VOD in partnership with Warner Brothers. Faber relocated to Miami to make Florida-centric films under his Fascination Films production banner.
Faber received his MFA in Film from Columbia University, where he won the "Zaki Gordon Award" for screenwriting and placed at the semi-finalist level in the prestigious Nicholl Fellowship and Austin Film Festival.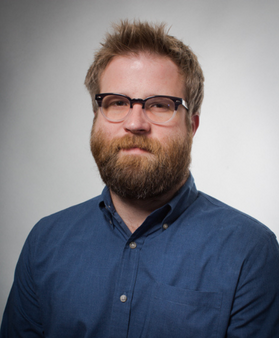 Ed Timpe
Chair of Filmmaking
Ed Timpe
Chair of Filmmaking
---
MFA in Production with a concentration in Cinematography, Chapman University; BS in Kinesiology, Indiana University. Timpe has screened films in festivals around the world.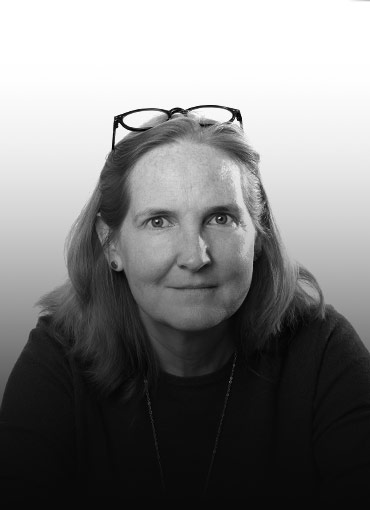 Andrea Swift
Chair of Filmmaking
Andrea Swift
Chair of Filmmaking
---
With over 20 years of filmmaking experience, Swift served as executive producer and director of PBS' Emmy-nominated documentary magazine series, "In the Life." Her films have been screened at the United Nations Earth Summit and honored by festivals around the world, including Berlin International Film Festival and Sundance's Environmental Film Festival. She has created content for AMC, History, WE, the NY Knicks, Madison Square Garden, and Clearview Cinemas; and has written for and directed top talent including Oscar winner Susan Sarandon, Oscar nominees Laura Linney, Patricia Clarkson, and Lesley Gore, and Tony Award winners Alan Cumming, Harvey Fierstein, Denis O'Hare and Cherry Jones. Currently, Swift focuses on writing, story producing, and creative producing on a variety of documentary projects including "The Crossing Borders Project," a featured program of National Geographic's education wing. MFA, Columbia University.
Suki Medencevic, ASC
---
MFA in Cinematography, National Film School, Prague; BA, National Film School for Dramatic Arts, Belgrade. He has shot over 15 feature length films and television projects, and numerous commercials and documentaries. In 2010, Suki became a member of American Cinematographers Society. His credits include "American Horror Story: Hotel", "Stuck in the Middle", "The Pixar Story", and "I Hope They Serve Beer in Hell."
Paul Laverack
---
MA: Screenwriting and MA: Mass Communication (Journalism), California State University, Northridge; BA: Theater, Elmira College. Paul has written and directed independent feature and short films, both narrative and documentary. He has also produced video content for the nonprofit Families In Schools foundation, traveled the nation as a stage performer, and taught students of all ages in the Los Angeles Unified School District.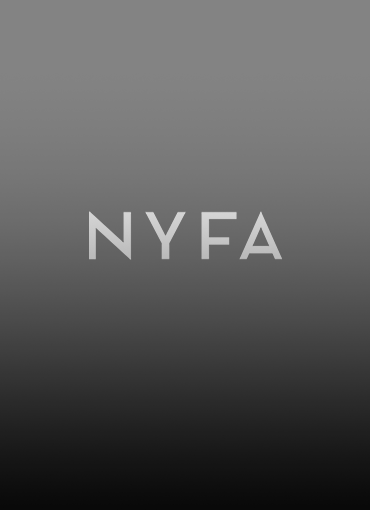 Javier Costa
---
Steadicam operator with over 10 years professional experience in the camera department. Active member of the Society of Camera Operators, The Steadicam Guild, and IATSE Local 600. Credits include commercials for clients such as McDonald's and Target, music videos for artists such as Ice Cube and Megadeath, operating Technocrane on the documentary "Titanic: The Final Word with James Cameron", and television shows including "Survivor".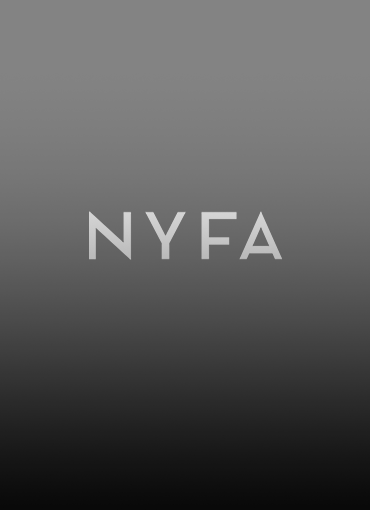 Claude Kerven
---
Kerven's career began with the debut of his short film Candy Store, which won an Academy Award for Best Dramatic Student Film. In 1982, he directed a series of Afterschool Specials for ABC-TV, including the Emmy Award-winning Starstruck and the Director's Guild of America-nominated High School Narc. Kerven also directed over 25 short films for Saturday Night Live, including the much-celebrated Synchronized Swimmers. His most recent directorial work, They Never Found Her, starred Madmen's Elisabeth Moss and Fargo's Peter Stormare. In 1990, Kerven co-authored Mortal Thoughts, for Columbia Pictures, starring Bruce Willis, Harvey Keitel, and Demi Moore. As Chair of the 1-Year and 2-Year Filmmaking Programs at the New York Film Academy, a role he has held since 1994, Kerven has developed and implemented innovative course objectives to engage and effectively teach students in the areas of directing, screenwriting, acting for film, cinematography, editing, production workshops and producing.