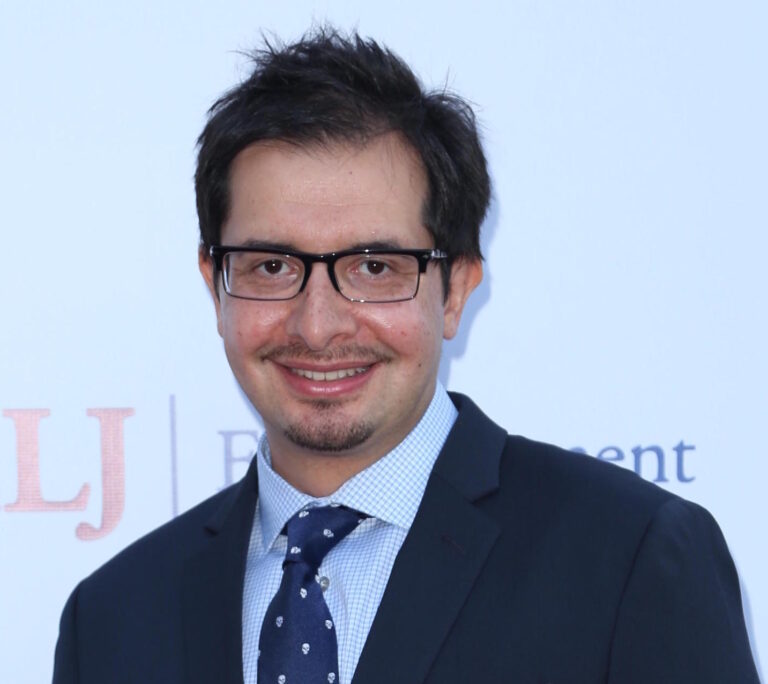 Alan Trezza
---
BA, Film & Television, Fordham University
Alan Trezza wrote and produced the zombie comedy Burying the Ex, which was directed by Joe Dante and starred Anton Yelchin and Ashley Greene. He wrote and executive produced the thriller We Summon the Darkness starring Alexandra Daddario and Keean Johnson. Alan has sold screenplays to Miramax Films and Paramount Pictures, and has developed projects for such Hollywood legends as Drew Barrymore, Tony Scott, and Ridley Scott. He is currently casting his next script Sanctuary, a supernatural horror film that will be directed by John Leonetti and produced by Joel Silver. For the Screenwriting Department in LA, he teaches Script To Screen, Feature Workshops, Adaptation, Rewriting, and Story Generation.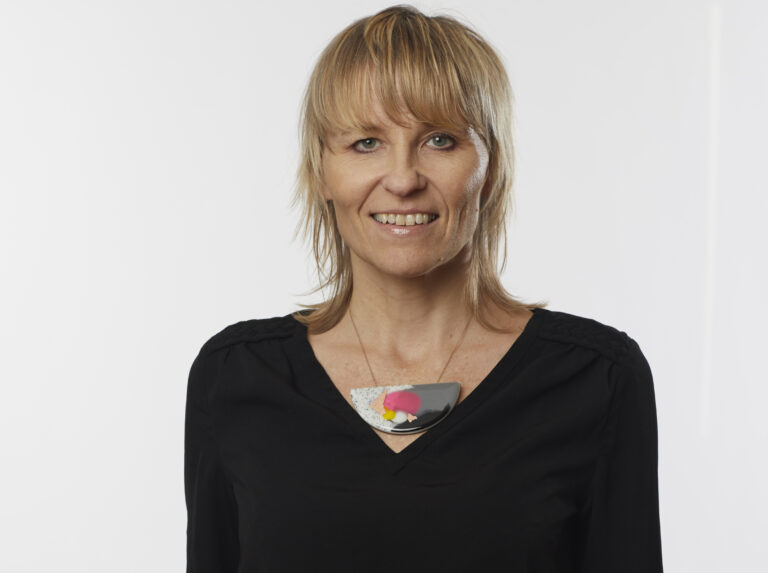 Maxine Trump
---
Maxine Trump has directed both short and long-form documentaries for TV networks including TNT, Sundance Channel, BBC and Discovery. She worked for the BBC in London for seven years as a development executive for scripted comedy before emigrating to the U.S., working as a TV commercial director and producer for eight years. She won BDA awards for her work on numerous commercial and branded entertainment projects for clients such as AMC, National Geographic, PBS, BBC America, Animal Planet, Comedy Central, American Cancer Society, L'Oreal and Oreos. Trump is on the selection committee for DOC NYC and Nantucket Film Festival; a Manhattan chapter leader of the non-profit film group Filmshop; and the author of the documentary guide "A Documentary Roadmap" (Focal Press 2017). Her film "Musicwood" was a New York Times Critics' Pick, and "To Kid Or Not To Kid" is due for release in 2018. She lives in Brooklyn and continues to direct her own feature documentaries as well as producing and editing for feature documentary clients. MFA, London Metropolitan University.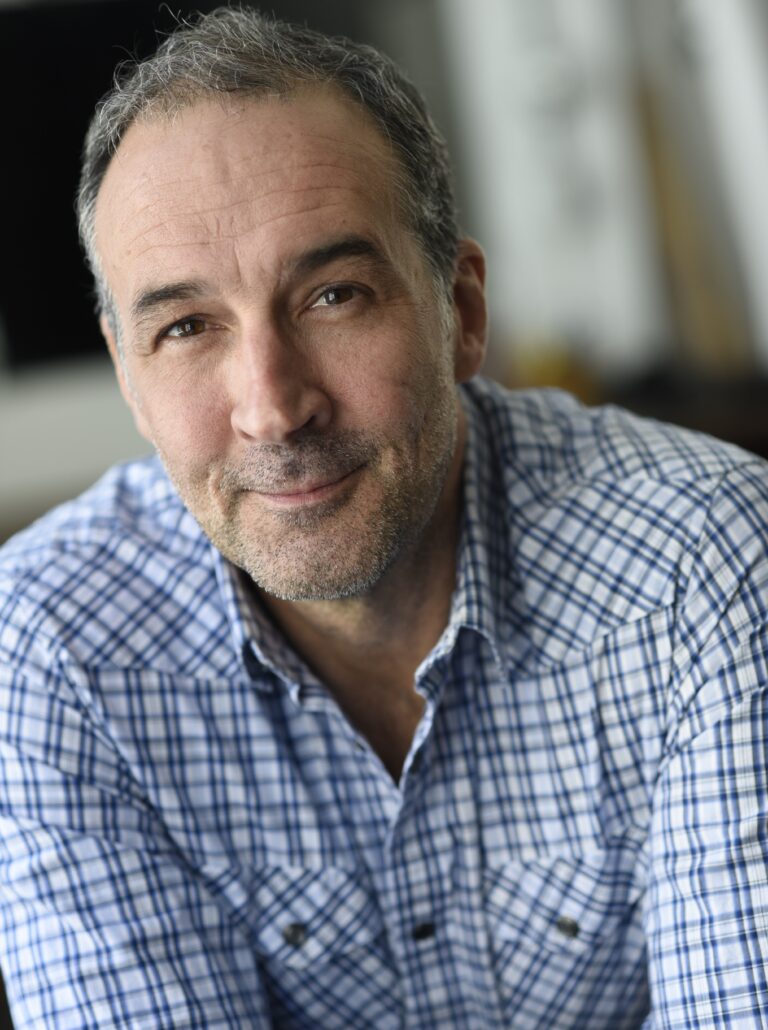 Charley Tucker
---
As a teaching artist, Mr. Tucker has worked at New York University (co-teacher with Phylicia Rashad), American Globe Theatre (Shakespeare First Folio Technique), University of Texas/ Austin, Muhlenberg College, Penn State University and New York Film Academy where he is currently teaching Scene Study and the Meisner Technique.
HEDDA GABBLER (American Globe), UNCLE TOM'S CABIN (The Drama Dept.- Workshop Co.), MISALLIANCE (Pennsylvania Center Stage), DESIRE UNDER THE ELMS (American Stage), SIX DEGREES OF SEPERATION (Florida Studio Theatre), and AMERICAN BUFFALO (Asolo Conservatory Theatre- guest artist). Film and T.V.: CURDLED (Miramax), AMY SCHUMMER SHOW (Comedy Central), TENNESSEE (Lee Daniels Entertainment), and several television and radio commercials. Currently Mr. Tucker has 2 films in production.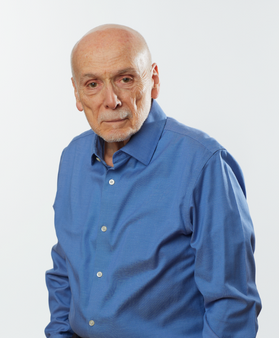 David Vando
---
Mr. Vando's works include the award winning THE KING'S CLOWN performed both in America and England, the book and lyrics for a musical adaptation LOVE'S LABOR'S LOST for the Folger Library Theatre, an English adaptation of THE THREEPENNY OPERA, BUGLES AT DAWN a musical based on THE RED BADGE OF COURAGE, SONG OF THE LARK, a musical passion play of Saint Joan, THE GOSPEL ACCORDING TO LEONARDO DA VINCI, EROICA, about the deafness and death of Beethoven and SHAKESPEARE FOR THE 21ST CENTURY, now in its third printing, which teaches you how to "translate" and use quotes from the Bard in the new millennium for everything from corporate mottos to epitaphs with over 700 outrageous examples. His latest work is the film HAMLET/HORATIO, the story of Hamlet told through eyes of Horatio, in which he wrote the screen play and acts two roles.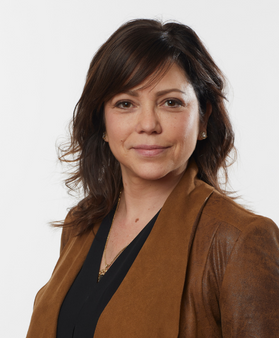 Amy Van Horne
---
Creative Director of the Acting for Film Department in New York
Amy Van Horne is an actor, teacher, and professional on-camera audition coach. She holds an MFA from Rutgers University-Mason Gross School of the Arts where she studied under the tutelage of Master Teachers William Esper and Maggie Flanigan. Amy has been a professional film and television actress for over 20 years, working in both LA and New York. Having firsthand knowledge of the many technical challenges actors face working in front of the camera on professional film/TV sets, Amy developed and led on-camera acting technique, scene study, and audition technique classes that she taught for over 10 years in LA. Teaching actors to find freedom on camera became Amy's passion, and she returned to New York in 2013 to train as a master teacher under her mentor Maggie Flanigan. Selected film/TV credits include: Cost of Living, The City, The Big Easy, Hitz, Two Guys a Girl and a Pizza Place, Push, Veronica's Closet, Family Rules, The Beach Boys: An American Family, Judging Amy, Strong Medicine, Cold Case, and Final Sale. She has also appeared in dozens of national network commercials. Amy joined the New York Film Academy in 2017.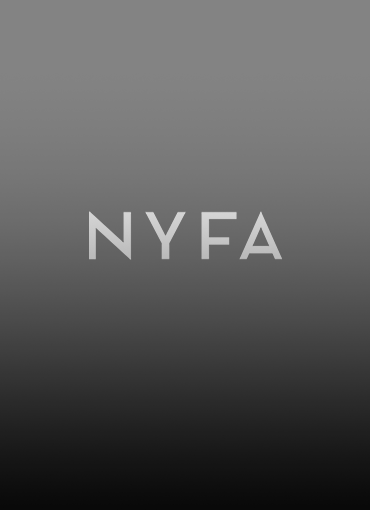 Vladimir Velev
---
Vladimir Velev grew up in Sofia, Bulgaria admiring American movies and television from afar. He has studied Latin American and Ballroom dancing from the age of six and trained with the top teachers in the competitive dance world as well as in other styles of dance. Vladimir is a former Austrian national champion and quarterfinalist of both the World and European Professional Latin Championships. Since moving to the United States, he has established himself as a sought-after instructor, performer, and competitor. He joined the Musical Theater department of the New York Film Academy in 2016.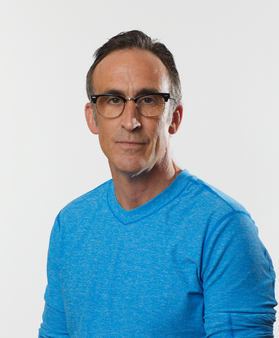 Victor Verhaeghe
---
Victor is currently workshopping a musical he wrote: Doormen, The musical, with Royal Family Theater.
COP-DOC, a short film/web series that he wrote, produced and starred in, has picked up several awards in festivals this year, with more on the way. Currently in development with a production company.
As an actor, Victor continued his work on "The Marvelous Mrs. Maisel" as Antonio, the doorman, which is ironic since he is writing a musical about doormen.
He shot the feature film, Bad Education, with Hugh Jackman, Alison Janey and Ray Romano, that is now running on HBO
Other recent work: Feature Film, Peel with Emile Hirsch and Amy Brenneman, guest starring role on The Americans, and the lead in another feature, Bride in the Box.
Victor is also producing a series of videos called, What if… based on the idea of what if we tried love instead of guns, love instead of hate. He has already produced and shot four of these videos and continues writing and raising funds for more in the series.
He also has another short film that he wrote and starred in, doing well on the festival circuit called, The Parker.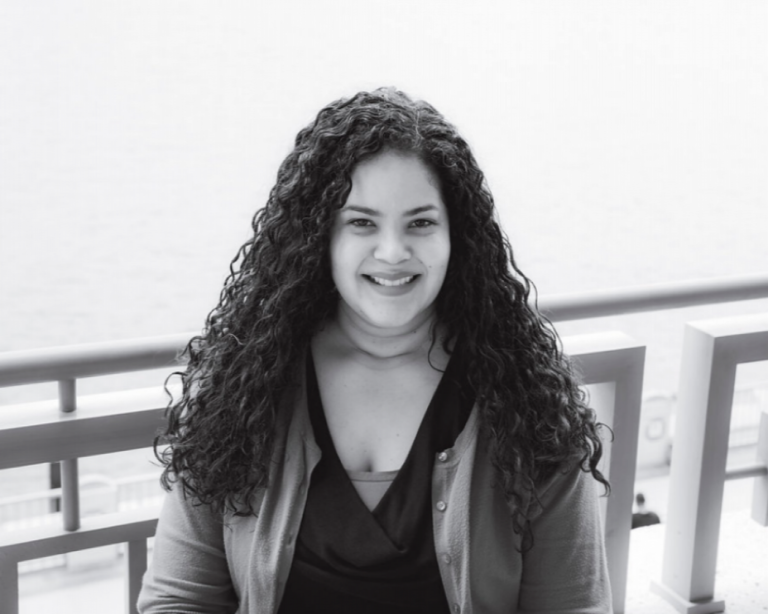 Myrta Vida
---
Myrta Vida (Meer-Tah Vee-Dah) earned her MFA in Creative Writing from the University of Missouri –St. Louis (UMSL), & is a Third World Newsreel Fellow (TWN, 2022). Born & raised in Puerto Rico, Ms. Vida's also a decorated U.S. Army Veteran.
She's a Producer for 3DMC, the Production Company for the award-winning Independent Films: 'tangerine', 'The Florida Project', 'The Infiltrators', & 'Premature'.
Ms. Vida's Feature Screenplay, 'What The Boy Couldn't Say', placed TOP 10% at the 2021 ACADEMY NICHOLL Fellowship Screenplay Competition.
Her Short Documentary 'Second Responders' was an OFFICIAL NOMINEE at both the Diversity in Cannes Short Film Showcase (2021) & HBO's Official Latino Film Festival (2021), & a Dr. Abigail Disney's Fork Films GRANT WINNER (2021).
Ms. Vida's Short Thriller 'Endlich', was a WINNER at Out of The Can International Film Festival -UK (2021), a NOMINEE at the Seattle Film Festival (2021), & a SEMI-FINALIST at the Austin Arthouse Film Festival (2021).
Since 2010, she's been a Story Consultant & Script Doctor for Independent Filmmakers all over the world, & has led Writing & Production workshops in English & Spanish for disenfranchised communities. Ms. Vida currently serves as Faculty at the New York Film Academy (NYFA) & is a Board Member for its Diversity, Equity, & Inclusion Council (DEI).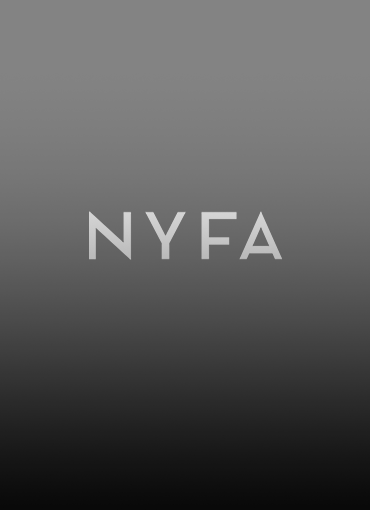 Evgenia Vlasova
---
Evgenia Vlasova is an instructor in Broadcast Journalism, Personal Journalism and Digital Editing. In addition, in 2020 she co-taught a three-week online Journalism Summer School for 22 early career Russian journalists, and a week-long in-person media training workshop for 20 accomplished TV professionals in Kazakhstan. (Both projects were funded by the U.S. State Department.) She co-produced and edited Shanghai 1937: Where World War II Began, a feature documentary which was broadcast by 200+ U.S. Public TV stations, as well as internationally. Prior to moving to New York, for seven years she co-anchored and co-produced an award winning morning show on Channel 6TV in Khabarovsk, Russia. She began her professional career with Radio Europa Plus.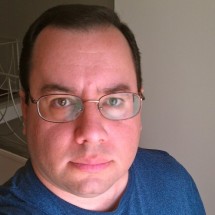 Nebojsa Vulovich
---
MFA in Film and Television Production, USC/Cinematic Arts
Nesh Vulovich has worked in the industry in both production and post sound-editing work. In addition to working in script development, he has experience teaching podcasting and digital audio at Los Angeles Trade-Technical College (LATTC). His work in post sound and editorial has included commercial projects and short films as well as tech demos, feature film post-production consulting work, and production mixing. Earlier in his career, his work in feature film development had him personally assisting producers and writers in the creative process on films such as The Flight of the Phoenix and Memoirs of a Geisha. He has also written and directed a short film, "Definite Maybe," which has premiered at the WGA Theatre and received honors on the festival circuit during its run. For the Screenwriting Department in LA, he teaches Sound Editing and Editing in courses like Transmedia, Podcasting, Web Series, and Script To Screen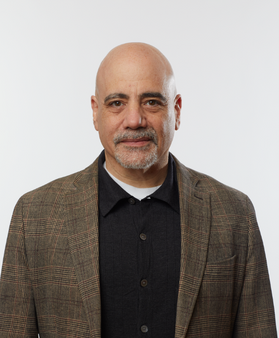 Bill Waldinger
---
In addition to his faculty position at NYFA, Bill is also on the faculty at The Joffrey Ballet School, Broadway Dance Center, Molloy College's CAP 21 Musical Theater Program and the New York Conservatory of Dramatic Arts. Certified by Luigi to teach the Luigi Jazz Technique, Bill has recently been filmed and interviewed for the recently released feature film Uprooted which chronicles the history of Jazz Dance. He has coordinated workshops bringing together the techniques of Luigi and Matt Mattox with classic musical theater choreography. Bill also frequently travels the world As a Master Teacher. He has also developed absolute beginner "Dance Classes For Singers" at The Singers' Forum. As a performer, Bill has appeared in musical theater, concert dance, commercials, music videos, television and industrials. Highlights include regional and Off-Broadway productions of A Chorus Line (Paul in the first regional production), Carousel (Carnival Boy), Kismet, Drood, Oklahoma! (Dream Curly), A Funny Thing…, Guys and Dolls and Godspell. He was a company member of The David Storey Dance Works and Labyrinth Dance Theater. He has danced in commercials, music videos, was a featured dancer on the television show Soul Alive and appeared in videos for the Theater Dance Workshop.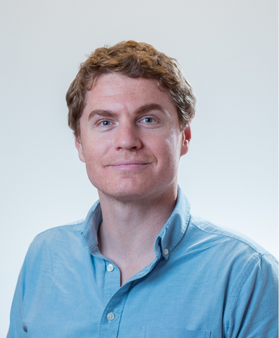 Andrew Todd Wankier
---
Award-winning screenwriter Andrew (Andy) Wankier joined NYFA after teaching English Composition full-time at UCLA. Prior to this, he also taught screenwriting at the University of British Columbia in Vancouver. He firmly believes that in order to better write creatively, one must learn to write academically and is known for his friendly Socratic approach, encouraging students to become more comfortable in finding their own writing voices. Andy is a freelance journalist and blogger.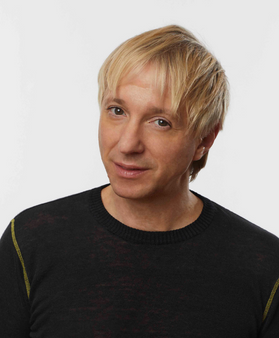 Paul Warner
---
Paul Warner is an award-winning director and educator, whose more than 50 productions span film, theater, and opera. He most recently directed the feature film, HAMLET/HORATIO, which premiered on Amazon in June 2021, and subsequently enjoyed limited theatrical release in 2022. HAMLET/HORATIO has been the recipient of 15 international festival awards. Prior to HAMLET/HORATIO, Warner directed a new musical, RIVER OF STONE by Drama Desk nominee Peter Melnick with book by Ty Defoe which premiered at the Jaffa Festival as well as Wendy Whelan of the New York City Ballet in the premiere of WOMEN: THE WAR WITHIN, a dance-opera by Pulitzer Prize-winning composer Du Yun and Obie-winning writer Matthew Maguire, which premiered at The Baryshnikov Arts Center. Film credits include the feature FALL TIME (Lionsgate) starring Mickey Rourke (nominated for The Grand Jury Prize in competition at Sundance), IN THE NAME OF THE FATHER (Sundance premiere), the disco movie musical, KAYA: TASTE OF PARADISE (lyrics and music by Anna K. Jacobs (Teeth) and book by Jerome Parker as well as David Michalek's PORTRAITS IN DRAMATIC TIME, with Alan Rickman, William H. Macy, and Holly Hunter (Lincoln Center Festival premiere), for which he directed the actors and served as Executive Creative Consultant. Warner is a graduate of Harvard and The American Film Institute and the recipient of numerous honors including The Statue Award from the Princess Grace Foundation for sustained achievement in directing. He has served on the faculties of: NYU, SVA, and SUNY Purchase, amongst others. Currently, he is a senior instructor of Directing, Acting, and Producing at The New York Film Academy. Paulwarnerofficial.com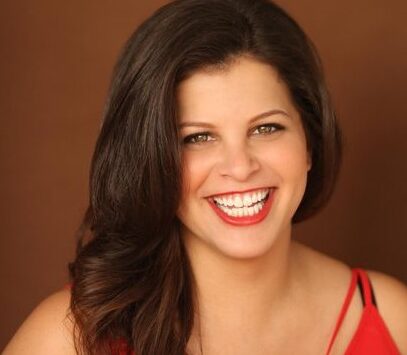 Selyna Warren
---
Selyna Warren makes up one half of the multi-hyphenate team S&M, along with Marissa Read. They are writers and directors who act in their own material. They sold our first show, Foursome, to ATV/Youtube Originals and continued to showrun the series which ran for four seasons, breaking the network's record. They worked with CounterBalance and Sony on the 1/2 hour comedy, Bad Apple. In the feature space they are writing an *NSYNC love letter alongside Rachel Bloom for Tristar. For the Screenwriting Department in LA, Selyna teaches Comedy Writing, Acting as part of the Script To Screen course, TV Workshops, and Web Series.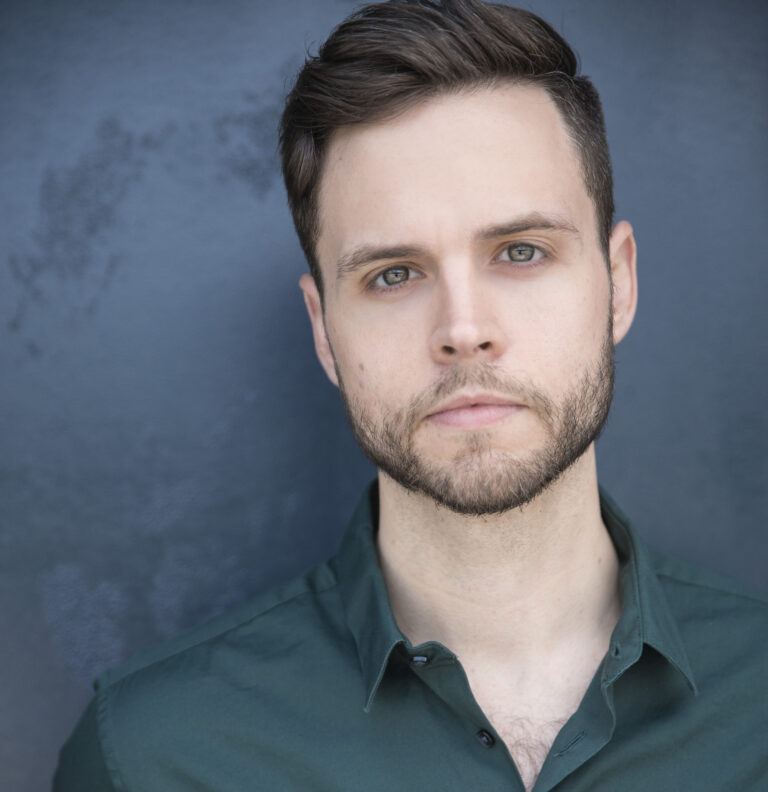 Matthew Webster
---
Matt Webster is a New York City based actor and writer. As an actor, Matt has been seen on Broadway, Off-Broadway, on National tours, and recently won Best Actor for his portrayal of Johnny Pope in A Hatful of Rain (BroadwayWorld.com). As a writer, Matt's plays and musicals include: BACK; JAY AND THE CONTEST; ALEX FOX: AMERICAN HERO; and his original musical KINGDOM COME. With his frequent collaborator Taylor Ferrera, Matt has co-written several shows, including: a new 4 actor version of CINDERELLA; DEMOCRACY, DAY 1; COUNTY FAIR – A COUNTRY HITS MUSICAL; and PROPAGANDA! THE MUSICAL. Matt's pilot script, BACK, won Best Pilot at the 2022 Santa Barbara International Film Fest. Matt received his BFA in Acting from West Virginia University where he was named the outstanding graduate from the College of Creative Arts. Matt is a founding member of the Magic Forest Theatre Company, and co-owner of the production company Propaganda Theatricals. Matt won the Johnny Mercer Award for Songwriting and currently works as the Creative Director for Broadway's Andrew Lippa. www.TheOtherMattWebster.com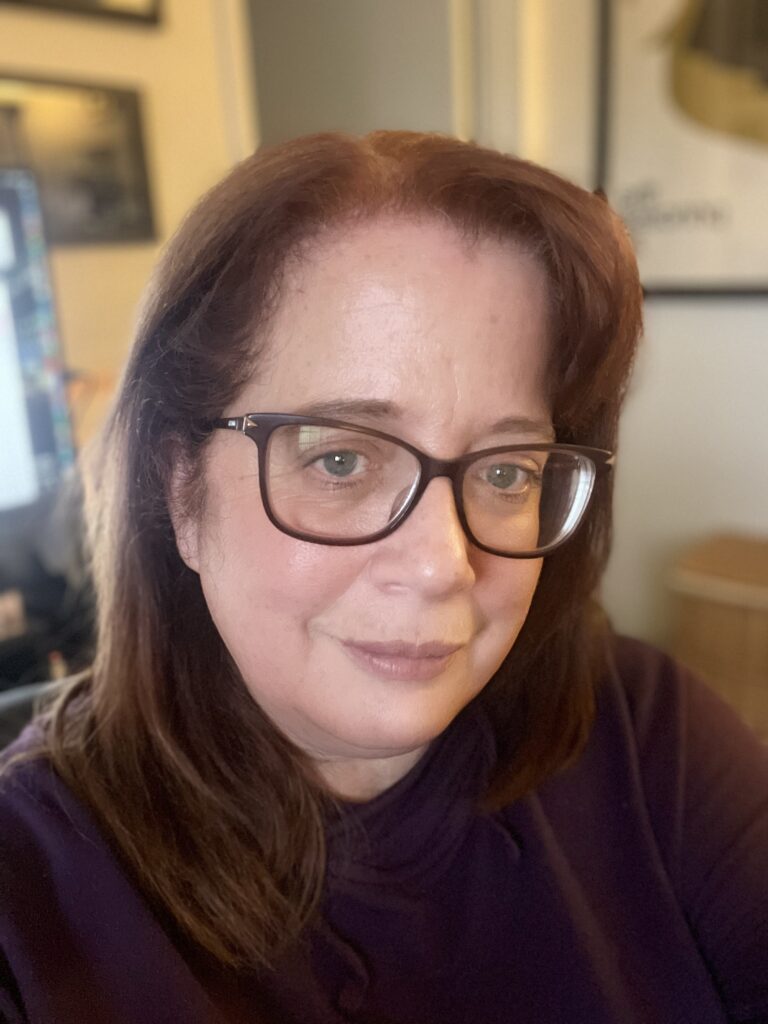 Christina Weir
---
MA in Mass Communications/TV Production, Emerson College.
Christina has worked in television, comics, film, and games for over two decades. Along with her writing partner (Nunzio DeFilippis), she was a writer/producer on HBO's Arliss and wrote for the Disney Channel series Kim Possible. They have had features optioned at Hollywood Pictures, Process Media, and Humble Journey Films, and developed a video game at Sony and a TV movie at Oxygen. She and her partner have written for the comics New X-Men, Adventures of Superman, Batman Confidential, and Dragon Age, among many others. They created the comic franchises Bad Medicine (developed at Closed On Mondays with NBC), The Amy Devlin Mysteries (developed as a TV series at E!), and Frenemy of the State (co-created with Rashida Jones, optioned as a feature film by Imagine Entertainment/Universal Pictures.) For the Screenwriting Department in LA, she teaches Thesis Workshops, TV Pilot, Sequential Art, Transmedia, Interactive Narrative, Character Workshop, and Story Generation.