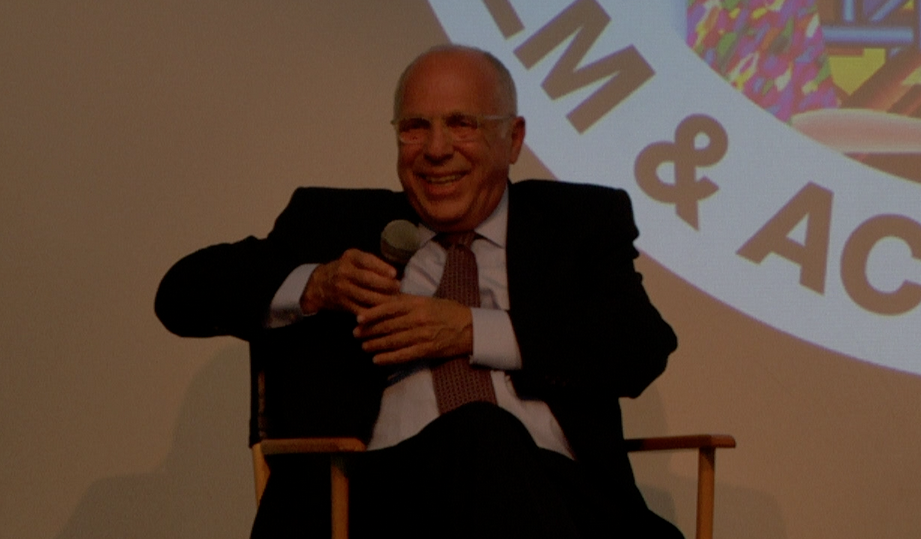 As Abe Altman greeted a packed house at the New York Film Academy's Union Square screening room, he humbly admitted, "I'm an accountant, and usually the conversation ends there." While the ice breaker may not work in most social settings, Abe assured the audience that his profession was much more exciting than it sounds. Abe was right.
Having started out as a typical accountant, making a decent salary and supporting a family, Abe yearned for more in life. After several years of establishing himself as a reputable accountant at a standard firm, he thought it was time to branch out into something more exciting. Abe ended up landing a job with an accounting company that focused on entertainment clients. This provided a needed fulfillment, and Abe never looked back.
After several years of working with clients from Bruce Springsteen's E Street Band, and even Tom Cruise, Abe started his own firm. Now his company, "Altman, Greenfield, and Selvaggi," is one of the most prominent entertainment accounting firms in New York City, with a branch in Los Angeles. His roster of clients include major talents like Sarah Jessica Parker, John Goodman, John Turturro, and many more. Abe understands the struggles of an actor and says, "As long as you're an actor, I'll take you on as a client." Having witnessed firsthand the blossoming careers of many A-list actors, Abe understands the value of a struggling actor who is genuinely motivated.
A rather interesting story that Abe shared with us, was when he offered his support for John Turturro, who finally raised funds to film a personal project called Mac. Abe was so excited for John, he was willing to help out on set in any fashion. He told John he would leave work at 3:00PM everyday, even if it meant serving coffee for his crew. A few weeks later, John reached out to Abe, only it wasn't to serve coffee. Turturro felt Abe could play a small part in his film as a hardware store owner. Considering Abe was a business owner, John felt he was the only one who could truly grasp the role. And so Abe was cast in his first film. It didn't stop there, however. Abe was recently cast as a rabbi in John Turturro's upcoming film, Fading Gigolo, which stars Woody Allen, Liev Schreiber, and Sofia Vergara. Indeed his world of accounting was much more thrilling than the norm.
Abe was a gracious host with an abundance of insightful "Hollywood business" knowledge. His advice for actors, and any person pursuing a career for that matter, was to "Keep moving forward and keep plugging away." Abe is a true believer in the notion that if you know what you want to do in life, you can achieve that goal through patience and persistence.

by nyfa