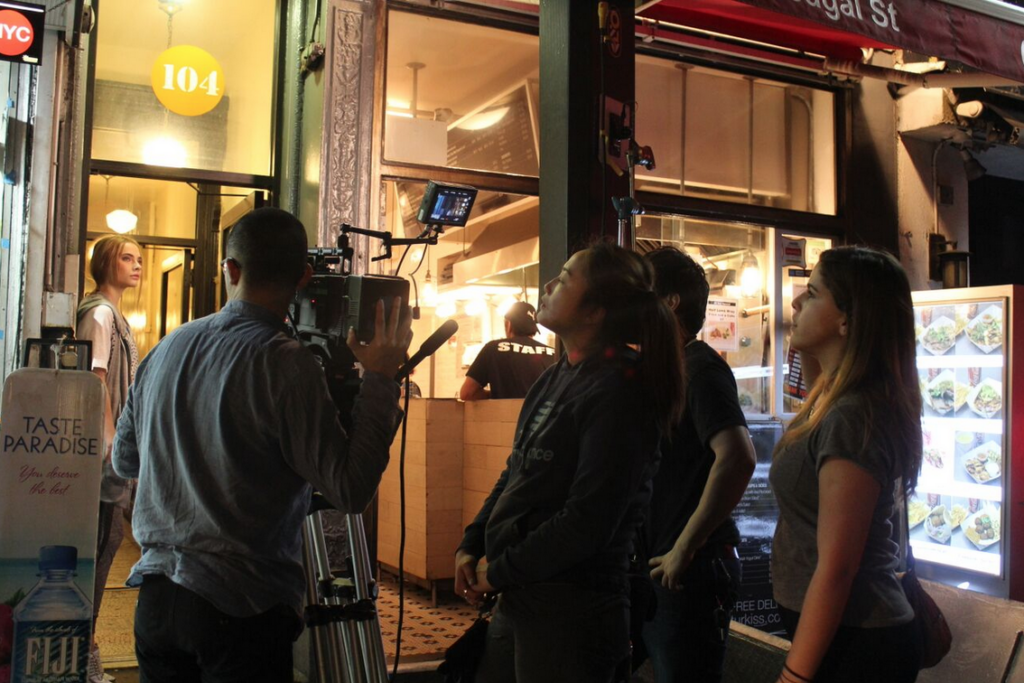 Queens of Flesh & Blood is a fashion piece statement that celebrates the hard-working women who inhabit one of the toughest cities in the world. Shot in the streets of New York City by New York Film Academy Cinematography alumna Michelle Cassis, the film is an anthem to real, persevering women who strive daily to conquer the concrete jungle. It is a film that captures and showcases New York City in its essence — by telling the story through New York's most iconic signs and billboards.
"This film is dedicated to real women, with the hopes of inspiring them," said Cassis. "My goal was to shoot a fashion film with a strong story and message — not just pretty shots — but an inspiring film to the audience. I wanted to jump out of the glamor of couture and editorial and come up with a down-to-earth fashion film that women all around the world could relate to."
Cassis creates an homage to strong women while at the same time using New York as a character of the story. "These women, these queens, are out there, we see them everyday," Cassis concludes.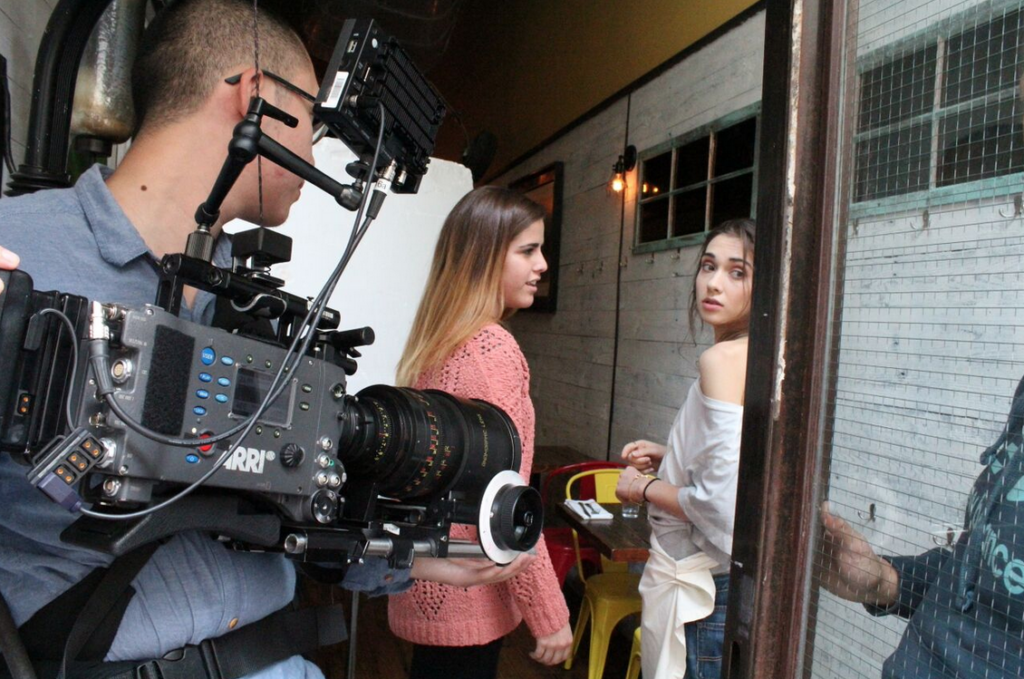 The video was shot in New York last October. The crew consisted of other NYFA graduates:
Producer Anthony Argento
Jieun Shim and Mihyun Park from South Korea, both assistant cameras and graduates from the Cinematography course
Tomas Velasques, from Colombia, who helped Ming as his gaffer
Mariana Araujo, from Brazil, was assistant director
Jorge Godinez, from Mexico, was the production designer
"I'm really grateful to the entire crew," added Cassis. "Without their hard-work and help the film wouldn't be what it is today."
Shot with the Arri Alexa and the Optica Elite Anamorphic Primer lenses in 50mm and 70mm, cinematographer Ming Jue Hu said, "The look for each character is inspired by the space they live in. We were going for a romantic realism."
In regards to the casting process, Cassis said while she wasn't necessarily looking for a specific look, diversity was the main goal. The team ended up casting Darin Itdhanuvekin from Thailand, and Lidiia Vidrenko and Alexandra Chelaru from Russia.
Have a look at Michelle's video in its entirety below.

Queens of Flesh & Blood from Michelle Cassis on Vimeo.
by nyfa