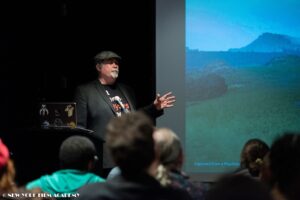 On February 19, over 40 students and game industry professionals gathered at New York Film Academy's Burbank-based campus for an analysis of the hit video game Death Stranding as part of a series of Game Deconstruction Dinners. The Game Deconstruction Dinner is an ongoing educational, inspirational, and networking event sponsored by the NYFA Game Design department.
Scott Rogers, a NYFA Game Design instructor and industry veteran whose credits include God of War, Pac-Man World, and Darksiders, conducted the deconstruction using the Playcentric System.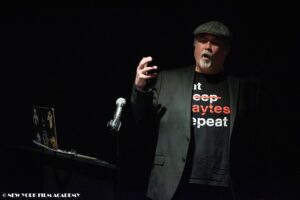 The Playcentric System, which originated in the book Game Design Workshop by Tracy Fullerton and Chris Swain, analyzes the dramatic, formal and dynamic systems of a video game.
 Death Stranding is the newest PS4 video game from famed game director Hideo Kojima. The player inhabits the character of a deliveryman who attempts to connect America's survivors after a supernatural catastrophe.
Rogers illustrated the Playcentric System using examples collected from over 50 hours of video gameplay. Overall, Rogers' opinion of the game was positive and many of the guests left the event excited to try Death Stranding for themselves.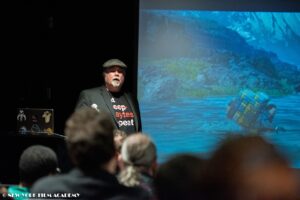 by nyfa